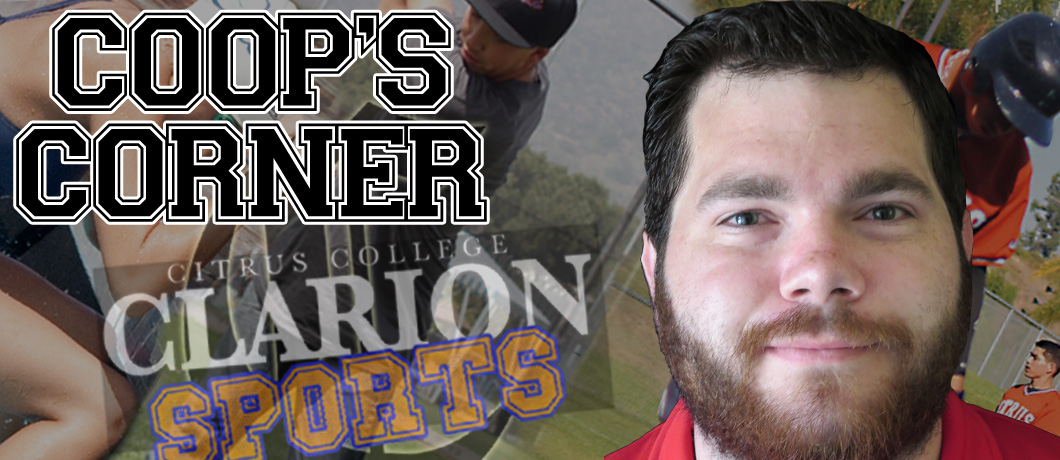 ---
By Dillon Cooper | Sports Editor
One of the most shocking and embarrassing summers the NFL and maybe even all of professional sports has ever experienced is finally over.
There have been suspensions for drugs, racist remarks, domestic abuse and now child abuse. Where does it end for the players in the National Football League?
With NFL commissioner Roger Goodell lying to media and the world regarding the Ray Rice fiasco, surely the NFL should be feeling some sort of heat?
Wrong.
In fact, ratings are extremely high. The world needs its football fix. It doesn't matter who represents the NFL brand, people will watch.
But advertisers are becoming aware of the athletes representing their brands and companies like Anheuser-Busch and Pepsi have criticized the leagues handling of domestic violence and child abuse.
In May, analyst Tony Dungy and many others, including players within the NFL, were worried about the first openly-gay athlete, Michael Sam.
"I wouldn't have taken him [Sam.] Not because I don't believe Michael Sam should have a chance to play, but I wouldn't want to deal with all of it," Dungy told the Tampa Tribune.
"It's not going to be totally smooth…things will happen."
Well, things did happen. Rice clocked his fiancé in an elevator, Adrian Peterson physically abused his kid, Commissioner Goodell lied to the world and not one piece of negative news about Sam went to press.
In fact, Sam is the only one of these athletes mentioned that can currently suit up in the NFL.
The NFL and all the analysts who cover the NFL should have never singled out Sam for being openly gay.
The issues we should be tackling as a society are abuse among each other.
These role models, and yes, these athletes are role models to millions of kids, are committing acts of violence that will spread and corrupt the youth.
Let's rewind. When allegations surrounding Rice surfaced, he was slapped on the wrist with a two game ban.
A ban was put in place because of a surveillance video of Rice clearly dragging his unconscious fiancé out of a hotel elevator.
Then Rice makes an appearance at training camp and is welcomed by cheers and a sea of fans representing his jersey, including women and children.
All of this for someone who physically harmed a woman, but because he carries a football for a living, he is still adored.
Sources have told ESPN that when Rice met with Goodell, Rice told him everything that happened and yet he was still punished with a minuscule two-game ban.
It wasn't until the video in the elevator was released that Goodell changed his stance.
Rice even met with Baltimore Ravens General Manager Ozzie Newsome.
"Ray had given a story to John [Harbaugh] and I," Newsome said. "And what we saw on the video was what Ray said. Ray didn't lie to me. He didn't lie to me."
Rice's fiancé, Janay Rice, did come out and say that she had hit Rice and felt responsible for what happened. Goodell felt it would have been insensitive to pursue this any further.
My guess would be he wanted the Rices to figure this out on their own, tap Ray Rice on the wrist and have him continue to generate revenue for the NFL.
Now, after previously having finished this article, I had to go back and input even more names.
There's no way to keep up with all these football players being arrested for domestic violence and now child abuse.
Arizona Cardinals running back Jonathan Dwyer decided to head-butt his wife after she refused to have sex with him.
The next day came and he decided that wasn't enough, so he punched her in the face.
Dwyer, along with Peterson, have been deactivated from their respective teams.
With numerous players being arrested on a yearly basis, the NFL still won't feel any effects.
The NFL is a product loved by many.
With parties and rooms devoted to watching football, every Sunday is treated as a national holiday in most homes.
The NFL isn't the only sport with problems regarding their athletes and the law, but it is the most recognized.
If the NFL hopes to rekindle their relationship with the fans and their sponsors, they need to stand up to this important issue and put an end to it.
These players are idols to many and there needs to be something in place to prevent this from happening again.
A season-long ban without pay for first-time offenders, or even as steep as a lifetime ban. One case is more than enough, this needs to end.
If we aren't talking about events happening on the field, the NFL is failing and the NFL has failed a whole lot recently.
---
---