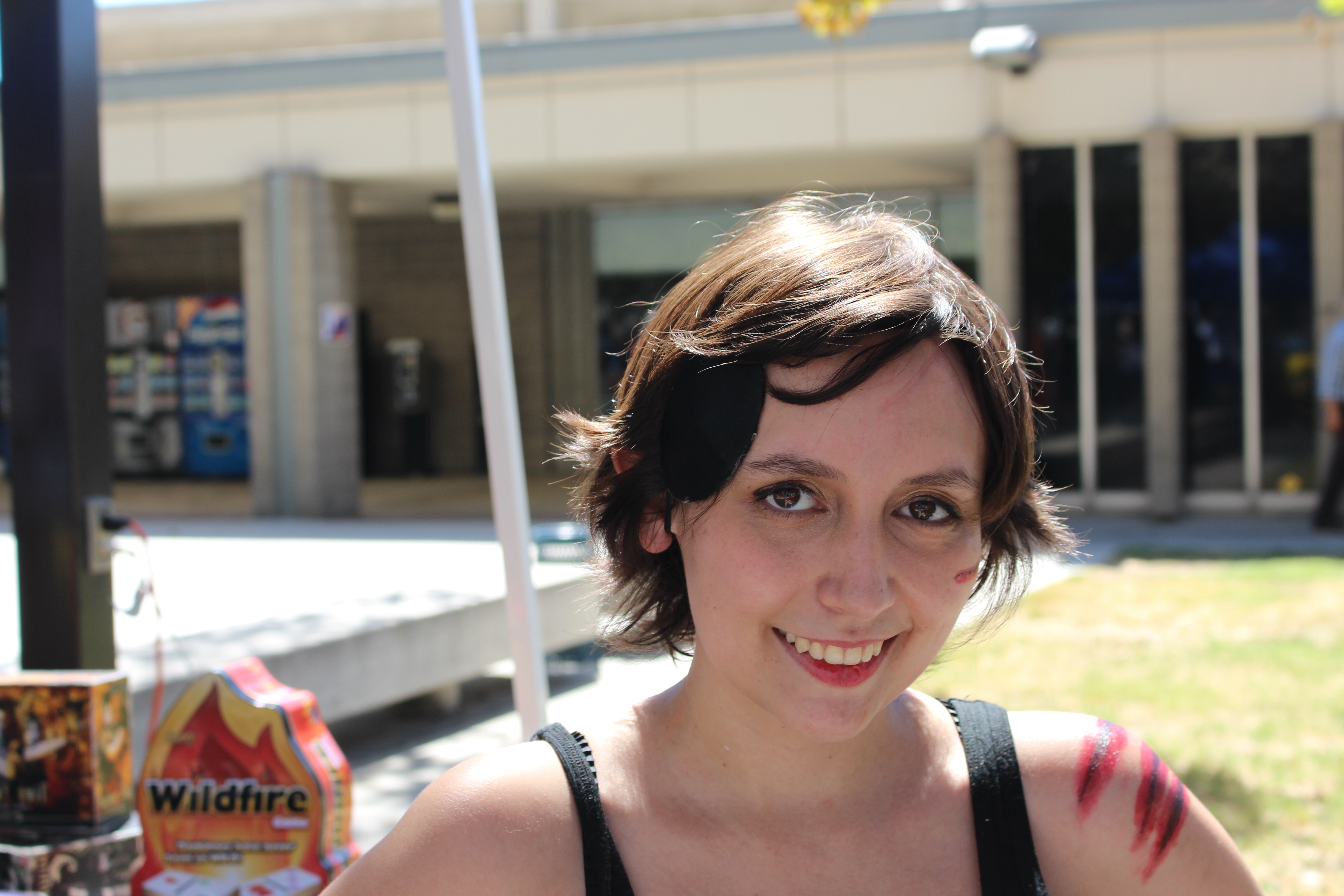 ---
(Vanessa Maldonado/Clarion)
By Vanessa Maldonado | Staff Writer
Jumping up and down, screaming and shouting was Shannon Walker's emotional reaction when she read her email announcing she would be one of the four featured screenwriters for the upcoming "Emerging American Voices."
"This is a nice thing for our student writers to hear their words spoken in a very gorilla theater, raw setting," said Cherie Brown, director of the Theatre Arts Department.
Walker, 20, has written a comedy screenplay titled, "The Internet Challenge", about a socially awkward girl who decides to end all social media for a week and attempt to go the more traditional route to meet people in person.
"I'm mainly influenced by the people around me," Walker said.
She is interested in poetry and fiction, yet she never imagined that she would have this golden ticket for others to watch her screenplay.
Screenwriters learn editing and shortening their stories to fit the time capsules as well as to make the characters as human and real as possible.
She said casting actors for her characters is more difficult than auditioning for the screenplay.
"I've always been on the auditioning side, not the casting side," Walker said. It's even harder than auditioning.
"This is the first time I wrote something and actually did something with it."
Walker went on to say she hopes that her work makes others smile. Her nature is to observe people and see what type of reaction they have on each other.
"I really love human emotion.," Walker said. "When I watch a video on YouTube with a friend, I end up watching their reactions more than the video."
---
---