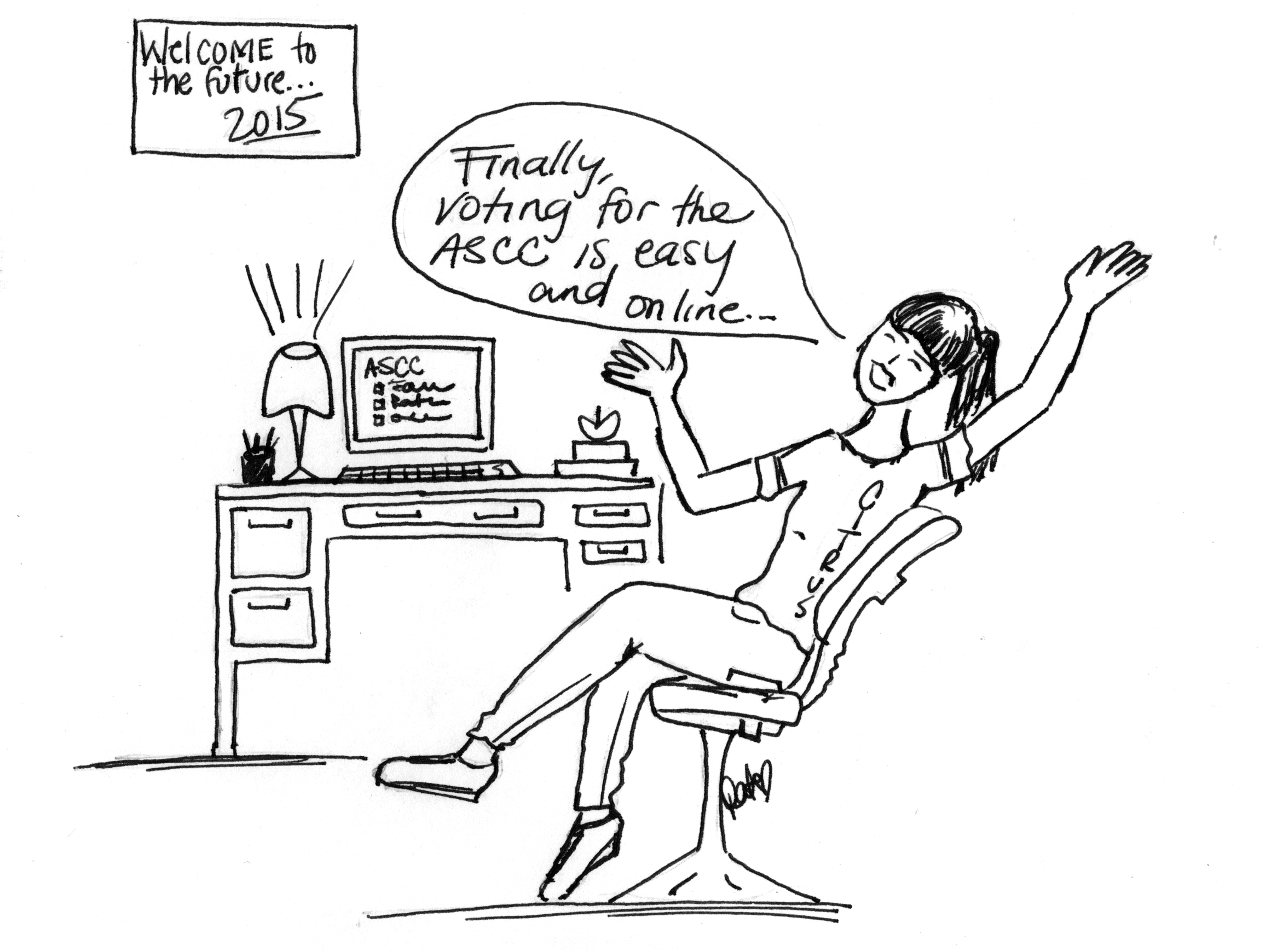 ---
(Illustration by Pat Cordova-Goff)
In today's technology-driven times, it is time for Citrus to make voting for ASCC as easy as placing an Amazon order.
The spring 2015 Associated Students of Citrus College elections are scheduled for Dec. 3 – 4 in the Campus Center.
ASCC should adopt an online voting system for students to cast their ballots for its future elections because the traditional walk-in procedure is an obstacle hindering student opportunity to vote.
Last election, only 113 ballots were cast in the spring 2014 ASCC election.
As an institution that enrolls approximately 12,000 students annually, the current voting system is a contributing factor as to why less than 1 percent of students are participating in an election that directly affects the entire student population.
Being an active member of the Citrus community is crucial because it enhances student and college life and prepares students to vote in public elections based on educated decisions.
But the current voting system for the ASCC elections is inconvenient and out-of-date to say the least.
In a state or national election, the numerous options to vote make it easier for people to voice their opinions.
In a society that relies so heavily on technology, students should have that same option in college.
Pasadena City College's Associated Students Executive Board has adopted its own online voting system and provides an easily accessible link for its students on the college's website.
When students at PCC log into LancerPoint, which is similar to our WingSpan, a survey and election poll pops up on the screen and students are asked if they would like to participate in the election.
A student I.D. is required in order to cast a ballot in the election, which ultimately prevents voter fraud.
Pasadena's Associated Students has also provided voting booths for its students at various locations on campus.
Online voting is a convenient way for students to stay involved in decisions that will affect our future at Citrus.
The Citrus College ASCC Executive Board needs to implement an online voting system at Citrus so students can have the opportunity to stay involved.
---
---