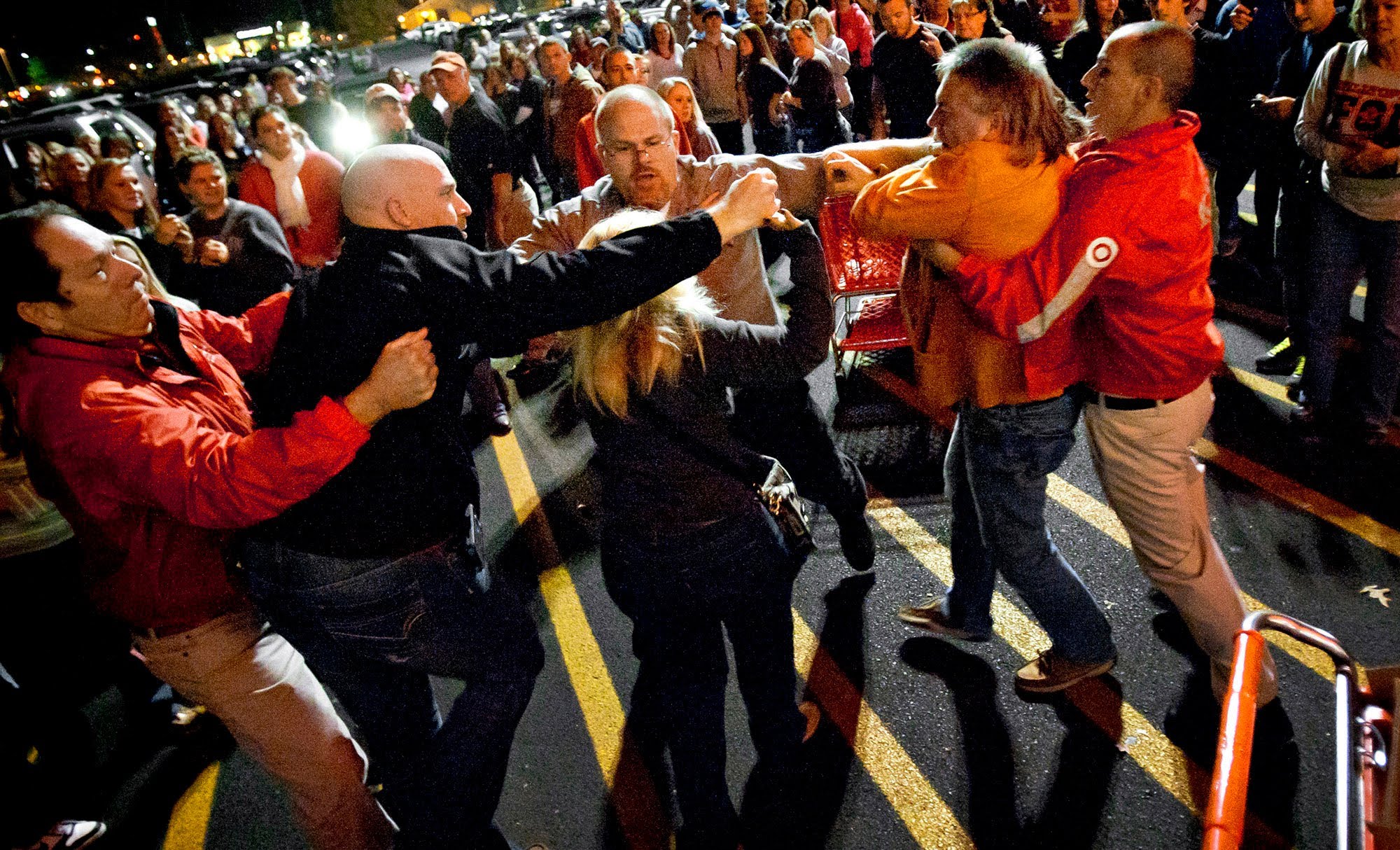 ---
(YouTube)
By Mercedes Del Real | Staff Writer
On the eve of Black Friday, thousands of people line up for hours, outside their local retail stores waiting for the clocks to strike midnight so they can be the first to get the best deals.
This social phenomenon is rapidly disappearing. Instead of waiting until the traditional midnight, stores are now opening on Thanksgiving Day itself.
So, what does this mean for the retail employees of these stores?
Instead of being able to spend time enjoying "Turkey Day" meals and conversation, they have to go to work and deal with the Black Friday chaos.
Businesses, pushing forever-increasing profits, seem to have forgotten that their employees have families and friends with whom they want to celebrate Thanksgiving.
They get caught up in sales data and seem to not care about the real meaning of Thanksgiving.
Thanksgiving is meant to be spent with your families eating as much food as humanly possible and falling asleep in front of the T.V. while watching football. It should not mean being stuck in a retail store while having to deal with crazy customers who are killing each other over the last Xbox.
Some stores ask their employees if they can work Thanksgiving Day- dangling the caramelized carrot that the employee will earn time and a half for working on the holiday.
This forces the employees into a dilemma. They do not want to come into work but they do need the money.
I work at Target and this is exactly what happened.
I felt pressured and guilty thinking about my family together without me and I wondered if I might be able to be with my family and also go into work.
My family usually has our Thanksgiving meal in the afternoon, so last year when the store opened at 8 p.m.; it would have been an easier decision to work.
But this year, Target will be opening at 6 p.m., two hours earlier than on Thanksgiving 2013.
So, working Thanksgiving Day really restricts my family time. It really took a lot of thought on if that extra $4.50 an hour (time and a half) is worth it.
Thinking about Christmas coming up and needing more money to buy my family gifts the decision of cutting my family time short was concluded.
Many other employees may feel the same way too and probably made the same decision, but we should not be forced into this dilemma.
Not only does this new door opening time adversely affect the employees, but what about the customers? Most used to have Thanksgiving dinner, then later that night they would go wait in line for Black Friday with their family.
If stores open earlier and earlier every year, then shoppers have to debate whether they want to stay at home with their families or go early to wait in line for the savings.
This makes people have to wonder if family time is more important than the great deals they could get.
Forcing workers and shoppers to make these decisions is not right. Stores need to take into consideration what they are doing to this national holiday.
There is more to life than just making money. From the way Black Friday has come to be, these retail stores are making it seem as though the money is more important to them than family time.
---
---