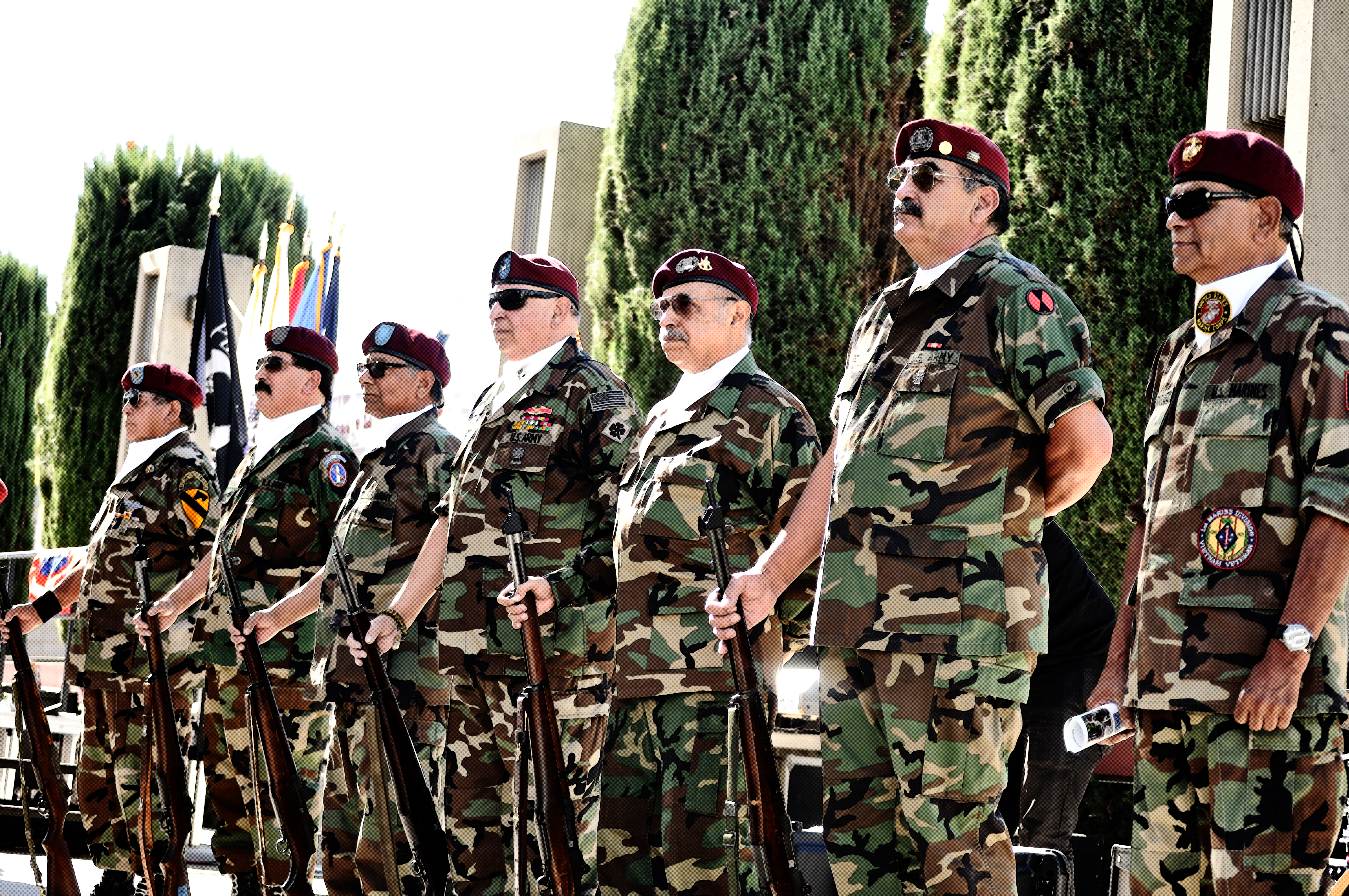 ---
The Valley Veterans Memorial Team stands at ease. The group of veterans contributed to the event with a 21-gun salute and flag folding ceremony. (Winter Drechsler/Clarion)
By Winter Drechsler | Staff Writer
Citrus College's celebration of our veterans' sacrificial service leaves no question as to why this is the fifth consecutive year "G.I. Jobs" magazine has named this institution as a military-friendly school.
The Saluting Our Veterans event held in the Campus Mall honored veterans with a special ceremony Nov. 6.
The event featured keynote speakers of the United States Marine Corps, Sergeant Adrian Valenzuela and Staff Sergeant Mayra Marchington, who was honored as the 2014 Veteran of the Year by State Assemblyman Roger Hernandez.
The ceremony included tributes from the Gladstone High School marching band and color guard, a WWII tribute trio known as Company B and the Veterans Honor Guard.
Participants also witnessed displays including an aisle of veteran portraits and an interactive gun display where participants browsed various unloaded weapons and received instruction on proper handling.
Since 2005 Citrus has held this event and it continues to grow every year.
---
---