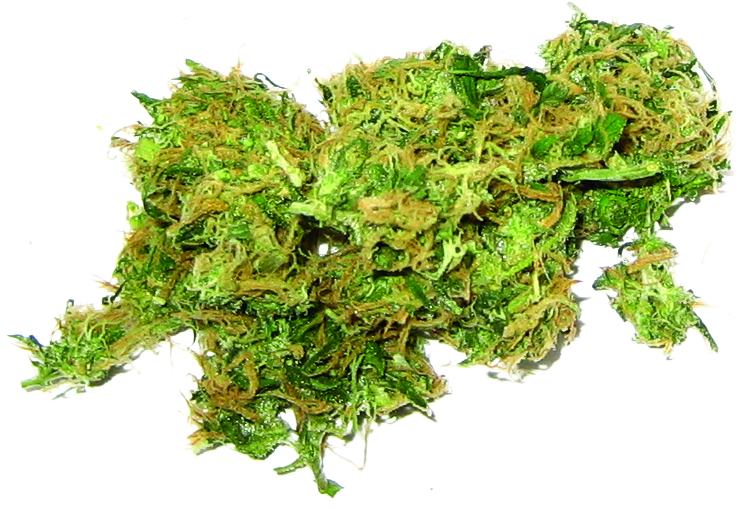 ---
A "No Marijuana on Campus" campaign, aimed at educating students and enforcing campus marijuana policies that they may be unaware of, is underway at Citrus College.
The Department of Campus Safety developed the campaign in partnership with the Glendora Police Department.
"We noticed an increase over the last couple of years in the number of students who are caught on campus, either bringing marijuana or smoking marijuana," said Martha McDonald, Ed.D., interim executive dean.
In an effort to counter the rise in drug related violations, officials are conducting monthly workshops to educate students on the rules of marijuana use on campus.
"I think that there is misconceptions about its use, and we know marijuana is known as a 'gateway drug'," McDonald said. "It is about educating them and then [students] can make a decision on what they are going to do. However, you just can not do it on campus."
At a March 2 workshop in the Hayden Memorial Library, only two students sat in with presenter Mika Chandramohen, an intern in the Student Health Center.
"The biggest group I've had is 15, smallest is one," Chandramohen said.
"We talk about the consequences of using marijuana on campus and how to distinguish what is allowed on campus versus what is allowed on the state and federal level," Chandramohen said.
Attending the workshop was Mario Rodriguez, 21, business administration major, who described the session as beneficial.
"If you don't tell the students walking around that state laws don't apply to community colleges, then no one would really know that," Rodriguez said. "It's good information to have."
In addition to educating students, the "No Marijuana on Campus" campaign also serves to make students aware of the consequences that will be in effect for students who are caught with marijuana on campus.
"If we find a student with marijuana in their car, but not smoking, we will give them a warning and ask them to come to our workshops," McDonald said.
"If you are caught smoking marijuana on campus, it will lead to suspension…we want to make sure students understand that."
The penalties are being imposed because of the college's need to comply with federal guidelines so as not to affect the school's qualifying for Title IV federal funding.
"If we don't follow these federal laws, that would affect our ability to provide financial aid," McDonald said.
Last semester, 60 percent of Citrus students received some type of federal financial aid through Citrus College, which the workshops help put into perspective.
"If they are going to get federal funding then they have to go by federal law," Rodriguez said.
Each year, in compliance with the federal Jeanne Clery Act, institutions of higher education are required to deliver timely warnings of crimes on campus and report collected data to the campus community.
In 2011, Citrus reported 13 disciplinary referrals for drug law violations with no resulting arrests. In 2012, Citrus reported 21 disciplinary referrals and four drug related arrests.
In 2013, the college reported 25 drug violations with 14 resulting in disciplinary referrals, according to the Clery Report.
McDonald attributes the sudden rise in drug-related offenses to the changes in California state law regarding the use of medicinal marijuana.
"I think students have a misunderstanding about what the law says regarding the use of marijuana for medicinal purposes," McDonald said.
With the recent legalization of recreational marijuana in Washington, Colorado and Alaska, many marijuana advocates assume that California voters will approve a 2016 ballot initiative.
Meanwhile, at Citrus the rules regarding marijuana are outlined in Board Policy 5500, Article 3, which states that students may be disciplined for "unlawful possession, use, sale, offer to sell, or furnishing, or being under the influence of any controlled substance."
"A lot of times students do not think this BP applies to them because they have a medicinal marijuana card," McDonald said. "The state law says one thing but as an educational institution, we have to follow federal law and federal law supersedes state law."
An event is scheduled for tomorrow in the Campus Center mall in association with the Glendora Police Department called "Coffee With A Cop" where students can meet and discuss any questions they have with local law enforcement and campus safety.
"A lot of students don't realize we have a really good working relationship with the Glendora Police Department." McDonald said.
It is not McDonald's or any one person's intention to tell students what they can or cannot do in their free time, but the administration is adamant about dealing with this issue head on.
"Even in the presentation they told us 'we don't care if you do it, just don't do it here,'" Rodriguez said.
"We've been warning students for the last two years," McDonald said. "We feel that this has been an ongoing issue and has continued to increase."
"We have been pretty lenient in the past, especially when the law changed so we feel that we cannot have this kind of issue continue to grow."
---
---