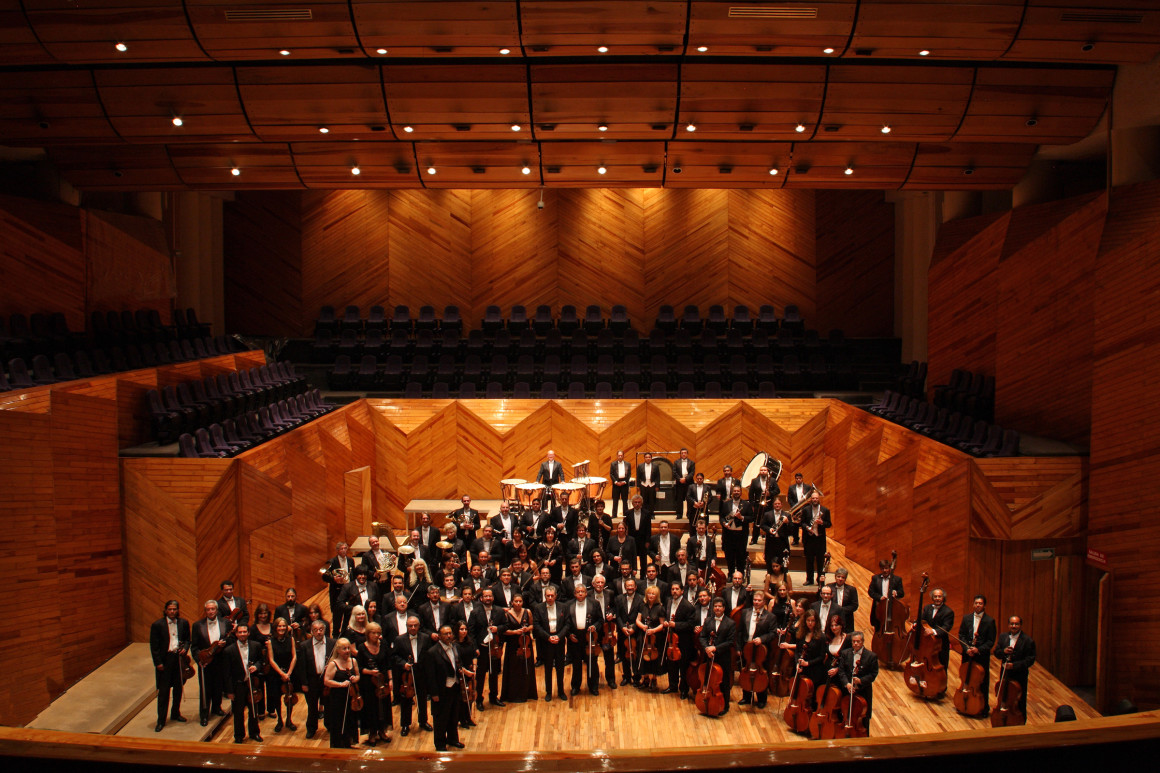 ---
It will be a night to remember for classical music enthusiasts as the Orquesta Sinfónica del Estado de México makes its debut at the Haugh Performing Arts Center on Saturday, March 7.
The OSEM began touring in the United States in 1979 and over time has made its way to France, Germany, Spain, Poland, and China among other places.
The award-winning orchestra, which has performed in the United States in 2008, will perform a variety of classical works and symphonies for the HPAC audience.
Established in 1971 by Maestro Enrique Bátiz, the Orquesta began in the city of Toluca, Mexico, in its home, Sala Felipe Villanueva.
He continued as their conductor and musical director until 1983 when he left to join the Mexico City Philharmonic Orchestra. Bátiz returned to the Orquesta Sinfónica in 1990 and remains there today.
He has performed with other major orchestras such as the Royal Philharmonic, the London Philharmonic and the London Symphony.
OSEM has recorded works from renowned composers such as Gioachino Rossini, Giuseppe Verdi, Robert Schumann, Johannes Brahms, Pyotr Ilyich Tchaikovsky and Ludwig van Beethoven.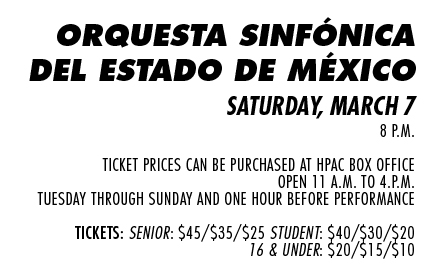 The symphony also took part at the Festival of Music and Dance in Granada, Spain in 2010.
They performed two concerts at the palace of Charles V in celebration of the bicentennial of independence and the centenary of the Mexican Revolution.
"It's really going to be a great celebration of Mexican-American symphonic music," said Bill Hoehne, Citrus College professor of music who plays woodwind instruments.
"Presenting a world-renowned orchestra with such an audience-friendly concert, including the best-known classical guitar piece by Joaquin Rodrigo 'Concierto de Aranjuez' is a special and rare occurrence for the Haugh Performing Arts Center," said Linda Graves, HPAC interim director.
"With our current fast-paced world full of devices to keep us multi-tasking, we have nearly forgotten how to just sit, listen, and enjoy," Graves said.
Joining the 70-member orchestra will be classical guitarist Alfonso Moreno, performing a classical guitar piece by Spanish composer Joaquin Rodrigo.
"The luxury of a full symphony orchestra on stage at the Haugh Performing Arts Center is a rare and valuable event," said Bruce Langford, Citrus College professor of music.
"Under normal circumstances such an experience would require running the gauntlet of downtown Los Angeles," Langford said. "But here, close at hand, with plenty of free parking and at a more than reasonable price, is a quality, symphonic experience."
---
---