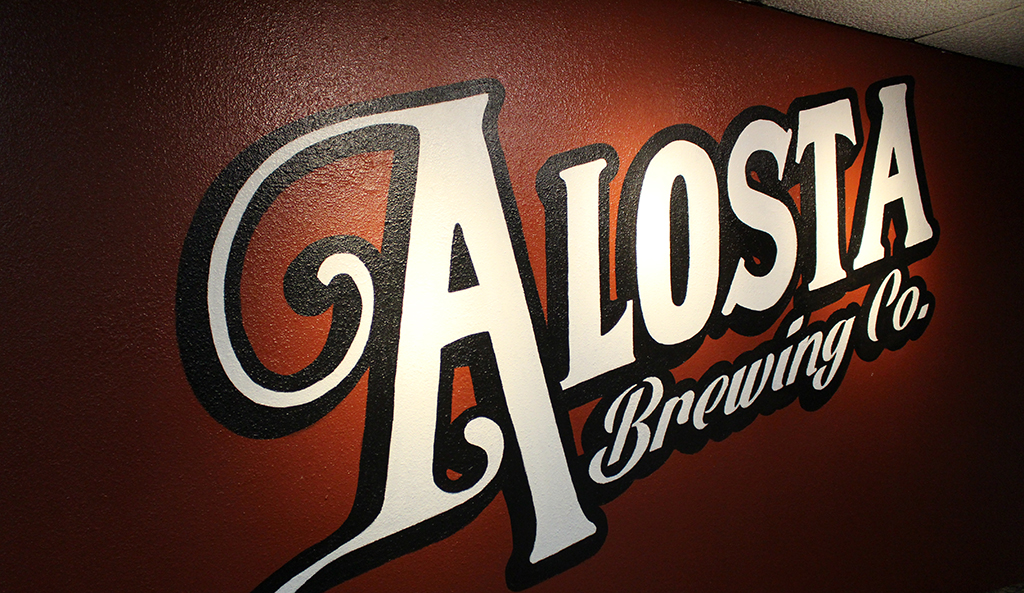 ---
The owners of Alosta Brewing Co. have a long relationship with Citrus College.
Herb and Terry Adams, who are husband and wife, are proud to be alumni of who also have employment history at Citrus.
"I actually went to Citrus and so did Terry, so did our kids," Herb said. "Terry works there now. Her dad actually went there when it was the high school."
Their children have graduated from Citrus in different areas of study such as nursing, cosmetology, dental, and communications, which makes three generations of the family that have gone to Citrus.
Herb was approached in July 2014 about creating a beer for the Centennial Gala.
The beer was traditional English style pale ale with a malty taste and a hoppy finish.
"It's a nice balanced beer, a beer than can appeal to anyone," Terry said.
The beer is made through a long process. The steps to brew the beer took about six hours and then required a few hours every couple of days to make sure everything was going according to plan. The entire process took more time however.
"From start to finish, not counting actual man hours, it took three weeks," Herb said. "You're not always spending three weeks on it, though, just a couple hours here and there."
Their Centennial Beer was served at after-party for the Superintendent/President's Centennial Gala on Jan. 10. Terry is a Citrus College employee in Career Technical and Continuing Education.
Herb also worked with Professor Goodman, who teaches forestry, from 1999-2010 on a professional consultant basis.
"He would always do those natural history classes, and I would always be the photographer," Herb said.
The Alosta Brewing Company is located at 692 Arrow Grand Circle, Covina, CA.
"We opened in September 2014, that's when we officially opened to the public," Terrysaid. "We had been working prior to that to get off the ground."
The name for Alosta Brewing Company was derived from George E. Gard, a founder of the city of Alosta, which was incorporated with the city of Glendora in the late 1880s.
"He started the city of Alosta, which bordered the city of Glendora," said Citrus student Calvin Scott Lynk. "Glendora didn't want any liquor in its city, so Gard started Alosta with the money he had from the water company he ran. Hence the water tower on the Alosta Brewing Co. logo."
While most people who think of a brewery instantly envision a bar, Alosta Brewing Co. is far from that.
"Most of the regulars that come here are more of a friendship than anything else," said Byron Fisher, president of Alosta Brewing Co.
"It's a nice place where you can sit down, I see kids running around all the time because they have ginger ale and root beer. They have board games where they can pass the time," Lynk said. "It is maybe a five minute drive and its not like people come here to get hammered. It's just a place to relax."
Herb and Terry are developing relationships with Alosta Brewing Co. visitors.
"I make the joke to Terry that every time I come here, every time I see her, it makes it worth it," said Lynk.
"I see her at Citrus and it ruins my facade of being a tough guy. I'll walk around very silent and the moment I see her, I smile big because she's the nicest lady. I'm always happy to see her, and she's always happy to see anyone."
---
---