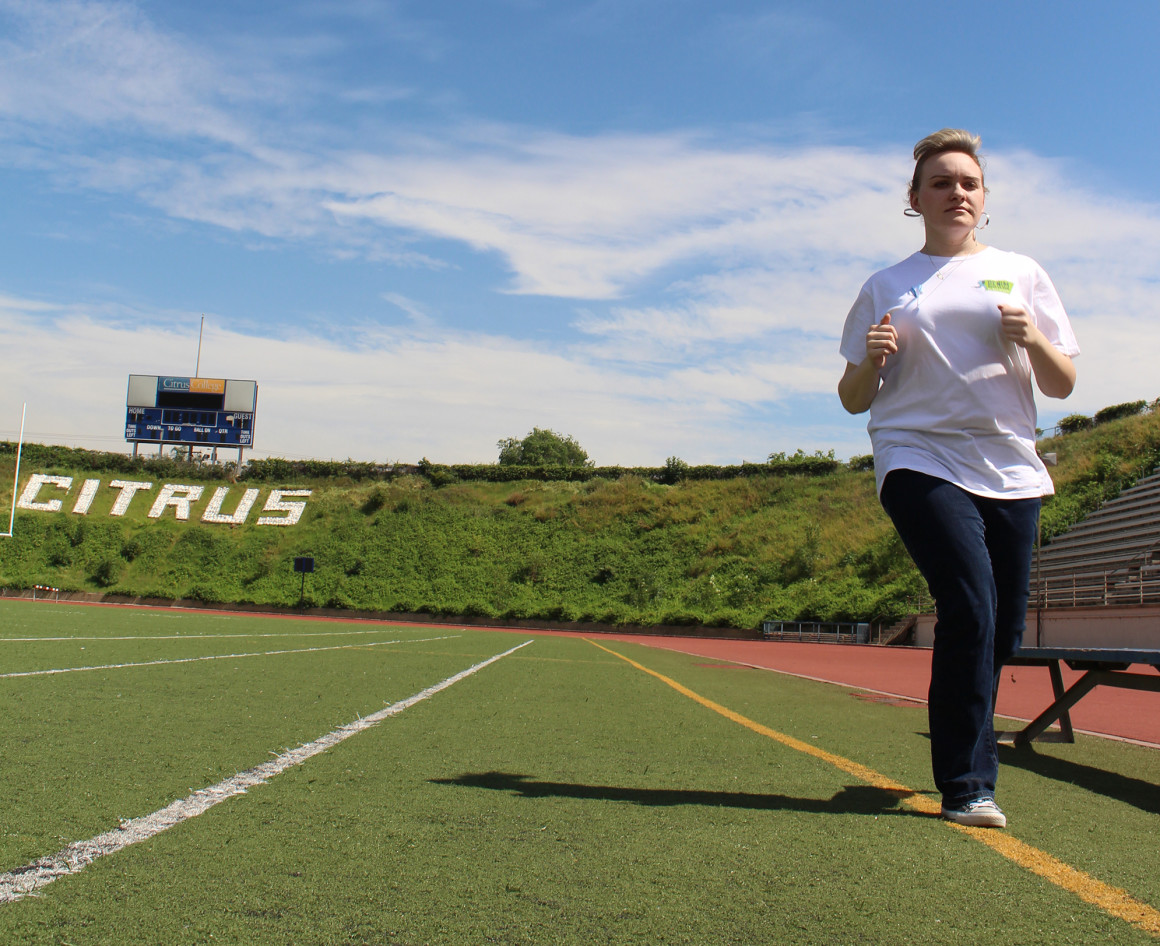 ---
Learning to face obstacles head-on can be a challenge for any student. But for one member of the Alpha Gamma Sigma honor society, educating others has become her life's passion.
When she was 16, Kendal Gagliano, now 19, was diagnosed with pseudotumor cerebri or commonly referred to as intracranial hypertension. Its symptoms include described increased pressure around the brain leading to intense headaches, nausea and vision lost.
"I live with a 24/7 headache," Gagliano said. "I have all the symptoms of a brain tumor, but there is no tumor present."
The disease affects 1 in 100,000 people. As she endured treatments, Gagliano experienced general lack of interest for her condition as well as for other people with rare diseases.
"When I was going through my own journey, I saw how doctors interacted with patients and it was not good," Gagliano said. "Pharmaceutical companies do not care [about research] because of the lack of financial benefit."
As she continues with weekly check-ups and treatments for her fluid pressure in her cerebral, Gagliano has decided to make advocating for understanding and treating of rare diseases into a career."My passion grew for the medical field, and now I am working towards becoming a pediatrician," Gagliano said.
"I want to open a Intracranial Hypertension clinic for children and get other specialists in that field."
At the beginning of her high school experience, Gagliano's disease began to drastically take hold of her body.
Rapidly losing her vision and stuck in bed in unbearable pain, Gagliano had to utilize online learning to finish her high school education at home.
Within a few years, Gagliano has had multiple surgeries to help elevate the pressure in her head.
"My surgeries saved me. I had three brain surgeries and three spinal surgeries," Gagliano said. "Because of these surgeries, I am able to do things and help people."
Throughout her hardship, Gagliano's family have supported her every step of the way.
"My mom and my brother have been my rock through this," Gagliano said. "My mom helped me with these support and awareness ideas."
Gagliano became a part of the I Help Foundation, an awareness club where other people are suffering from the same disease as her. This club eventually became connected to the Global Genes foundation, where Gagliano attended a GG conference about rare disease awareness.
"It was one of the best conferences I have ever been to," Gagliano said. "There were speakers talking about how to be advocates for ourselves and how caregivers [like my mom] can better support their children and get support for themselves as well."
Inspired to be an advocate for the rare disease community, Gagliano is organizing a fundraising event called Denim Dash.
Denim Dash is a global awareness event through Global Genes. With the goal of trying to bridge the gap of the public's awareness, the foundation over the span of has since grown to over 500 global organizations. There are 7,000 types of known rare diseases and 80 percent are caused by faulty genes. With only an approved 5 percent FDA drug treatment for these diseases, the impact of rare diseases is greater than the combined impact of cancer and aids.
"If we are going to do this, we are doing to do this big," Gagliano said, who sought the help of AGS club members.
AGS is an academic and volunteer driven club. Jack Z. Liu, AGS president, encourages each member to develop interests freely within the club.
"We are all friends. Well, family in a sense. Each event comes from a member and things they are passionate about," Liu said. "AGS helps [members] develop a professional attitude. We like to highlight each other's various skills through announcements and appreciations at meetings."
Lisa Villa, Citrus College counselor and adviser, said she values how involved this club and how the members push themselves to be difference makers in the community.  "These students are a dream to work with", Villa said. "They possess certain skills, like discipline and goal setting. They share common goals and always support each student."
Membership in AGS requires students to have a minimum GPA of 3.25 with 45 hours of volunteer work per semester or a 3.5 GPA with 30 hours of volunteer work. Most members, however, go beyond these requirements.
Balancing a 4.0 GPA and her condition, Gagliano uses her dreams to propel her forward.
"Honestly you learn to live with it, Gagliano said. "I [tell myself] I have too many dreams to give up on. So I [get] up and I [go] to school."
"Students set personal goals to get into this club and a way to build up GPA and resumes" Villa said. "These students are all about service to the community. They find ways to give back to Citrus College and branch out to the surrounding community."
Denim Dash, one of the biggest events AGS will be participating in this spring, is scheduled at Citrus College Stadium on March 29 from 8:30 a.m. to 2 p.m. Lot S8 and S9 will be available for free parking. Sign-ups and donations for this event are located online at tiny.cc/AGSDenimDash.
The cashier's office on campus will be also taking donations leading up to the event.
---
---