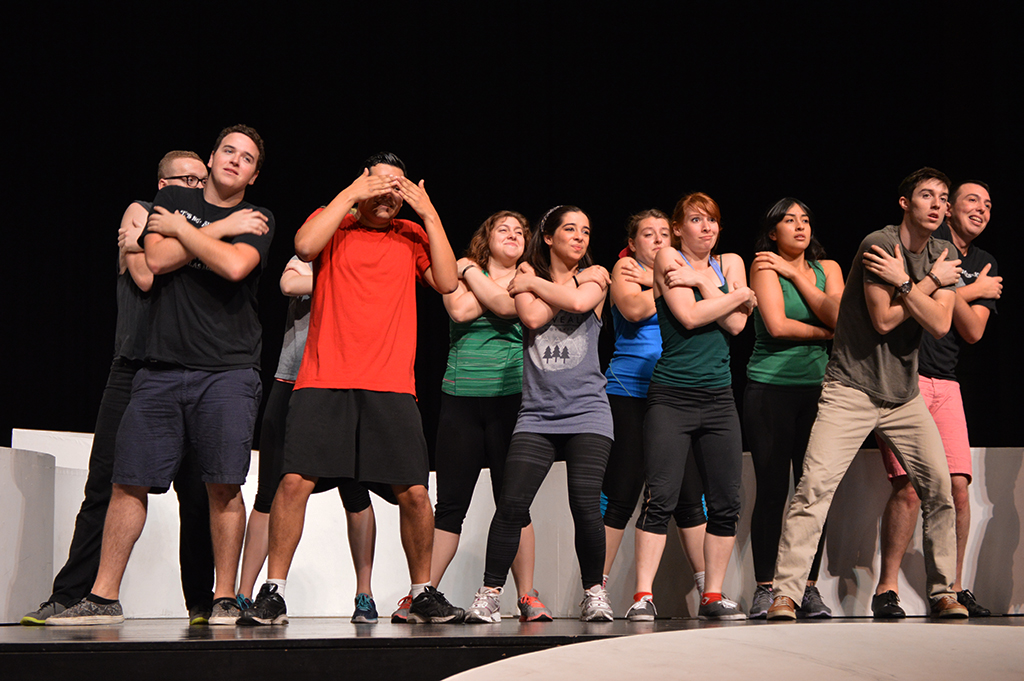 ---
A creative alliance of Citrus students have come together to present the musical "Godspell," a performance that's guaranteed to entertain and inspire audiences of all kinds.
Originally written by Stephen Schwartz the musical was performed off-Broadway in 1971. Then revamped and updated on Broadway in 2011. The Citrus College revival of "Godspell" adds a pop-culture twist and fresh arrangements of Schwartz's original score.
This new rendition features a live band on stage rather than an orchestra in the pit. The performance also has some modern alterations from current pop-culture touchstones such as texting and references to popular songs.
"There are lots of fun spectacles… It is kind of looking at the story in a new way," said director John Vaughan.
This production will reenact well-known events of Jesus's life in the New Testament as told in the Gospel According to St. Matthew. The play will focus on teaching the importance of community and friendship through the parables.
"It is a lot of different changing emotions. It is just a big long emotional journey," said Steven Federoff who plays one of the 12 disciples.
The performance has a strong message of accepting one another. "This show is just about love, the message of the show is just to love someone like you want to be loved," said Josh Tangermann who is plays Jesus.
In updating the musical the students have added their own personal touch to the production. The Citrus version of "Godspell" has a lot of improvisation and has been a very collaborative effort.
Vaughan said the students have really enjoyed the freedom to explore ways to present the parables and put their own stamp on it. The students' own personalities really come through in the production.
"That is the most fun thing you are not portraying another character you are portraying the script through your own personality," said Vaughan.
More specifically Tangermann, as Jesus, has similar qualities to his character that make him the appropriate fit for the part. "He is absolutely wonderful," said Vaughan. "Everything he does he does with a huge sense of commitment and his own nature is very gentle and very kind so for him playing the character of Jesus he is a perfect fit."
"Godspell" will be performed April 11 and 12 at 2 p.m. in the Haugh Performing Arts Center at Citrus College. Tickets are $22, $20 for students and seniors, and $15 for 16 & under.
---
---