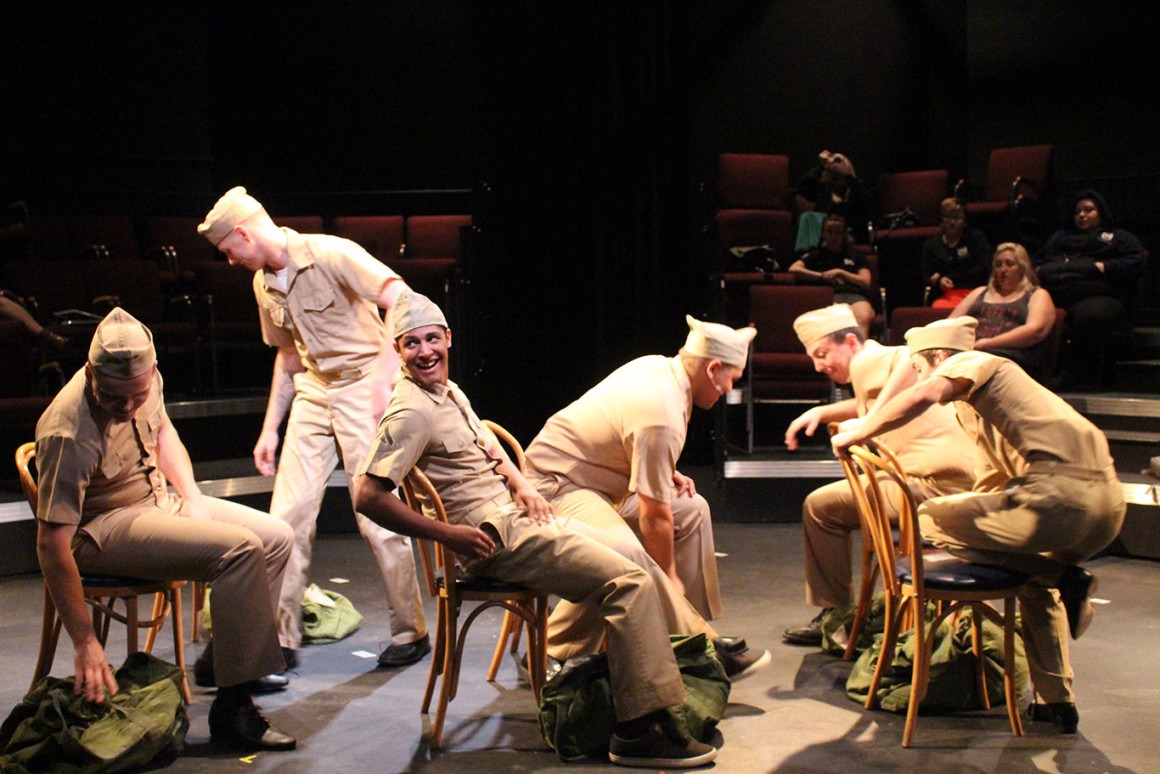 ---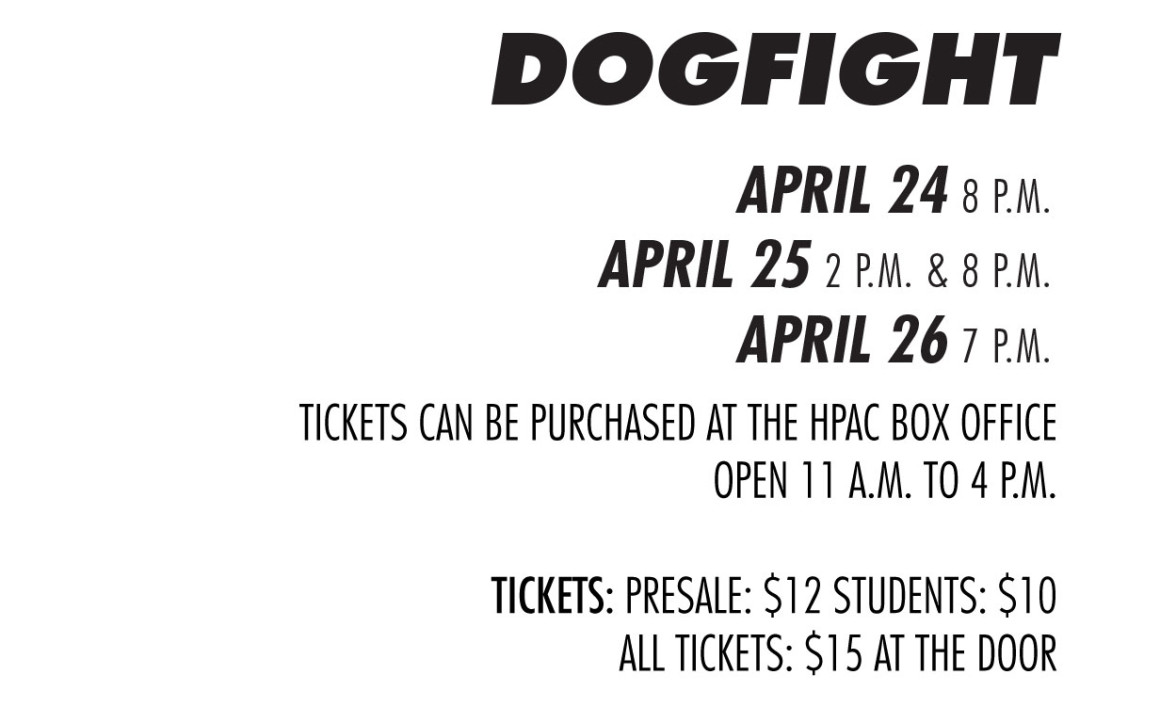 "Dogfight" is a musical set in 1963. The story follows a newly inducted Marine, Eddie Birdlace.
On the eve of the Kennedy assassination, Birdlace and his friends make a bet as they hit the town the last time before being deployed to Vietnam.
For actors Robert Johnson and Zach Bondoc, "Dogfight," the musical, hits home.
According to Bondoc, performing arts major who plays Private Steven, "Dogfight" refers to Marine tradition known only within their brotherhood.
In the play, Birdlace, Dickie Bernstein, and Bowlin create a brotherhood called "The Three B's" during their training. The group formed an unbroken bond during training and war.
"They take great pride in being best friends, and you can see the true brotherhood that the Marines have," said Anthony Nappier, performing arts major who plays Bernstein.
Johnson, performing arts major who plays Birdlace, has many experiences and memories as a military child. His father, Donald Johnson, was a senior Airman in the Air Force.
Johnson has always wanted to be in the military like his father but he was denied the year he tried to enlist. He now feels this show helps bring him closer to his father.
Johnson wishes his dad could be able to come watch the performance.
"It would have tickled his fancy to see me walk in his fatigues," Johnson said.
Johnson said that this show is an ode to his father. "It is the step I wish I could have taken when my dad was alive, I owe it to him," he said.
In the play, the Marines plan a night out before they ship off to war. The story follows an old Marine tradition by choosing an unattractive girl to bring to the party to rate.
For the bet each man wagers $50. Whoever has the highest score, wins the cash prize.
When Birdlace meet an awkward waitress named Rose Fenny, he brings her to the party. Fenny unfortunately finds out about the bet and runs away.
From that moment, their interaction causes the game's rules to be rewritten as she shows him the power of compassion. Birdlace chases after her and realizes his love for her.
The complicated romance between Birdlace and Fenny, played by Brittany Tangermann, adds to the hauntingly beautiful quality of the show.
Not only is "Dogfight" a love story, but it also explores the meaning of family.
According to Johnson, by playing a war veteran he is expressing his appreciation and respects to his father and war veterans.
"I am not in the military, but I get to pretend and play that I am in the military," Johnson said.
Bondoc and Johnson both said that there are certain scenes in the show that are emotional because they see everything in action and it brings back the memories of their loved ones.
Bondoc expressed that this show brings him closer to his grandfather Alan Oster, who was a paratrooper for the U.S. Army.
"I was always really close to my granddad, but now it is easier to understand his stories," Bondoc said. "Even though this is just a play, I still get a feeling of what he went through."
With the excitement of the premiere approaching, the cast reflects upon their audience.
"This is a younger cast, so it is a good fit for college students," said John Vaughan, director. "This show is about forgiveness, learning to be human and empathy."
They hope that it sparks the interest and memories of Veterans as well.
"We want to thank veterans for what they have done and we hope that the play shows it," said Bondoc.
---
---