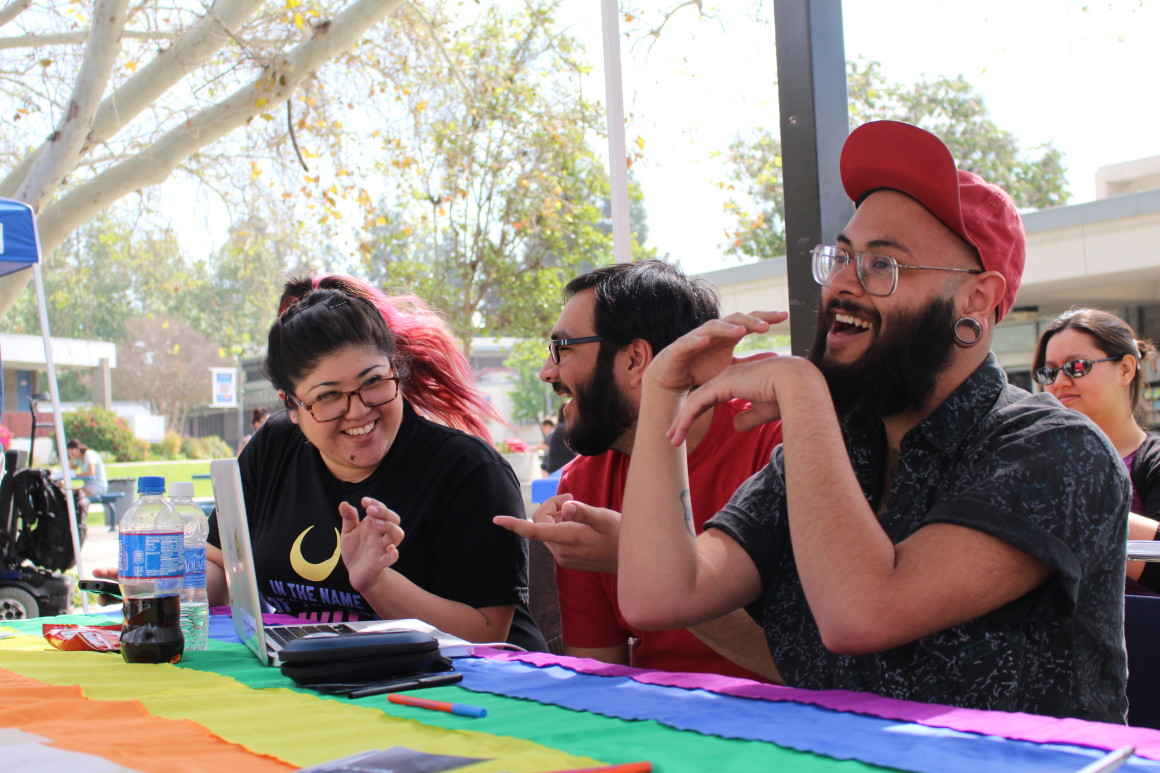 ---
A safe haven can be found within GSA. The Gender and Sexuality Alliance, formerly known as the Gay-Straight Alliance, centers on the union of Lesbian, Gay, Bisexual, and Transgender (LGBT) students and their supporters.
GSA creates a tight knit sense of community where students of the LGBT community and their allies can engage in comfortable discussion. "Whoever you are and however you identify yourself you will find a safe space here within GSA," said Dennis Camargo, the club's vice president.
Like many clubs on campus GSA seeks to better the campus as a whole. "Clubs such as this improve a campus dedicated to respect for the diversity of all students," said John Vaughan, the club's newest advisor.
Many members have found comfort within the group. "It's been an amazing experience for me," said Camargo " I know that in the past it has helped closeted or questioning members feel safe and at home with people not unlike themselves."
GSA aims to promote and inform on positive sexual health. " We have a lot of information booths and free sexual health awareness information," said Acevedo. The club can be seen as a type of community service providing information and teaching the community about practicing safe sex.
GSA focuses on making Citrus a place where LGBT students can thrive academically. "Our college prides themselves on being a college of completion and they support assisting [LGBT] student," said Acevedo.
Staff and GSA members try to make sure LGBT students are not disregarded or discouraged in their education process. A Safe Zone training workshop is offered to staff to help increase completion rates.
At the workshop information is presented to faculty about understanding the unique struggles of LGBT students and the importance of assisting them to advance their college education.
LGBT terminology is explained and ways to be a supporter are presented.
A panel of Citrus students is available at the Safe Zone training to answer questions that staff may have pertaining to a specific situation or any overall questions involving LGBT students.  GSA members Sara Acevedo and Pat Cordova-Goff served on this panel for Spring 2015.
Not all events for GSA have been confirmed but this Spring the club will be participating in Springfest and putting a Gay Prom for its members. GSA meets regularly every Wednesday in CC-115 (Executive Board Room).
---
---