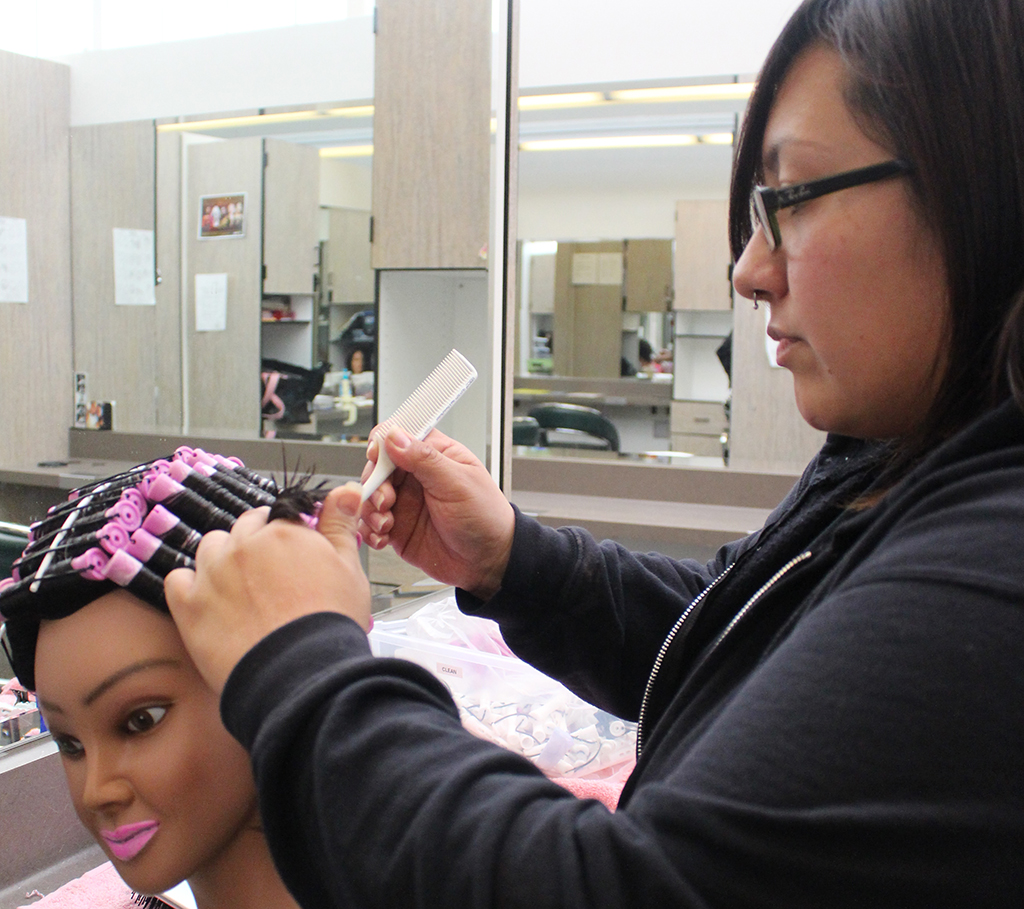 ---
From the roaring 20s to the wicked cool 90s, the cosmetology and esthetician department celebrates the ever-changing hairstyles in their upcoming 50th annual fashion show.
The annual event will cover various fashion trends such as clothing, hair, nails and makeup from the year 1915 to modern day.
"This show is held by students, for students," Ann Everette, esthetics instructor said. "They are the living legacy of the school."
This is an end of the year event that happens around mid-May to display the ambitious side of cosmetology and esthetician students.
For each event, students challenge each other in thrilling competitions to win prizes.
First and second place winners for each competition will receive a medal.
According to Albert Graciano, cosmetology instructor, the event helps educate others of this uprising industry.
"Hair shows gives inspiration to people. Fashion and hairstyles always come back in the same fundamental foundations—we just take it a little bit further," Graciano said.
But for students such as Sammi Chiaratti and Valerie Iriarte, both esthetician majors, this event gives them a chance to showcase themselves and their capabilities.
"It gives the department a chance to show others what we are capable of," Chiaratti said.
This will be Iriarte's first year in the hair show. She states that the show expresses the different personalities shown through each model and stylist.
"You can see the creative work that they have put into each piece," Iriarte said.
Each audience member will also receive a coupon for glamorous treatments upon admission.
The coupons will include reduced prices for luxurious skin and hair treatments provided by cosmetology and esthetician students located in the cosmetology building.
Cosmetology major Amaris Aparicio encourages students to attend the event.
"It is cool to see all the years in hair and how it has came along," Aparicio said.
The hair-raising event will be on May 15 in the Haugh Performing Arts Center at 6:30 p.m. Tickets are $10 for adults and $2 for children under five years old.
---
---