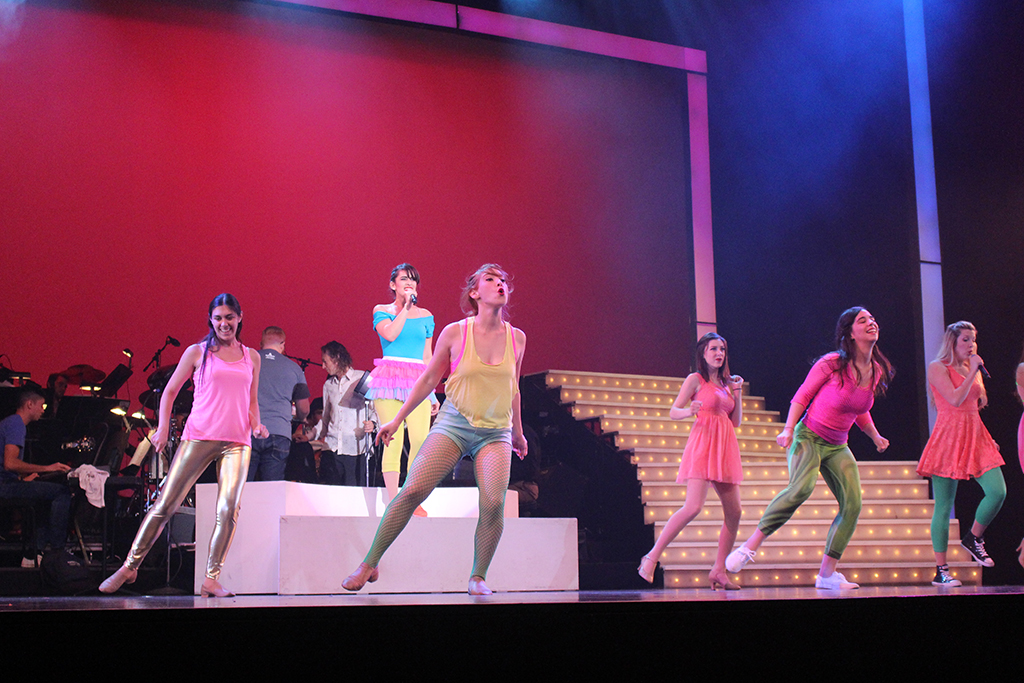 ---
The Citrus Singers accompanied by the Blue Note Swing Orchestra gave a lively performance on May 2-3. Together on stage the two groups created an exciting and high-energy atmosphere that was felt throughout the entire performance.
"The Great American Songbook," presented by the Citrus Singers entertained the entire audience with a favorite tune for everyone.
The performance took the audience through an upbeat ride of American popular songs and trends. Some classic favorites that opened the show were "September" sung by Brandon Jenkins and "Girls Just Wanna Have Fun" sung by Madisen Venter. The singers gave these staple pop songs a fun and timeless twist.
The show had many humorous highlights but one specifically had every member in the audience laughing in their seat. Josh Tangermann gave a hip shaking 50s rendition of "By the Light of the Silvery Moon" in which the backup quartet swooned over his Elvis-like solo. The impersonation was spot on.
An entire section was dedicated to the music of Irving Berlin, a great American composer.
The stage came alive when singers performed "Alexander's Ragtime Band" and even more so during "Puttin' On The Ritz," where the singers had an electrifying and impressive tap dance performance. The singers ended the first act with a patriotic performance of "God Bless America." After the American flag was presented on stage the entire audience stood in salute.
The Citrus Singers closed the show with an emotional speech from the student directors Alexandra Almendarez and Brandon Jenkins about the group's last three years and the upcoming tour in China. The show ended in the Citrus Singers performing "Lean On Me" to represent the bond they have formed through this incredible program.
This group of talented Citrus students dazzled audiences once again through their ever-impressive ability to give a truly remarkable performance.
---
---