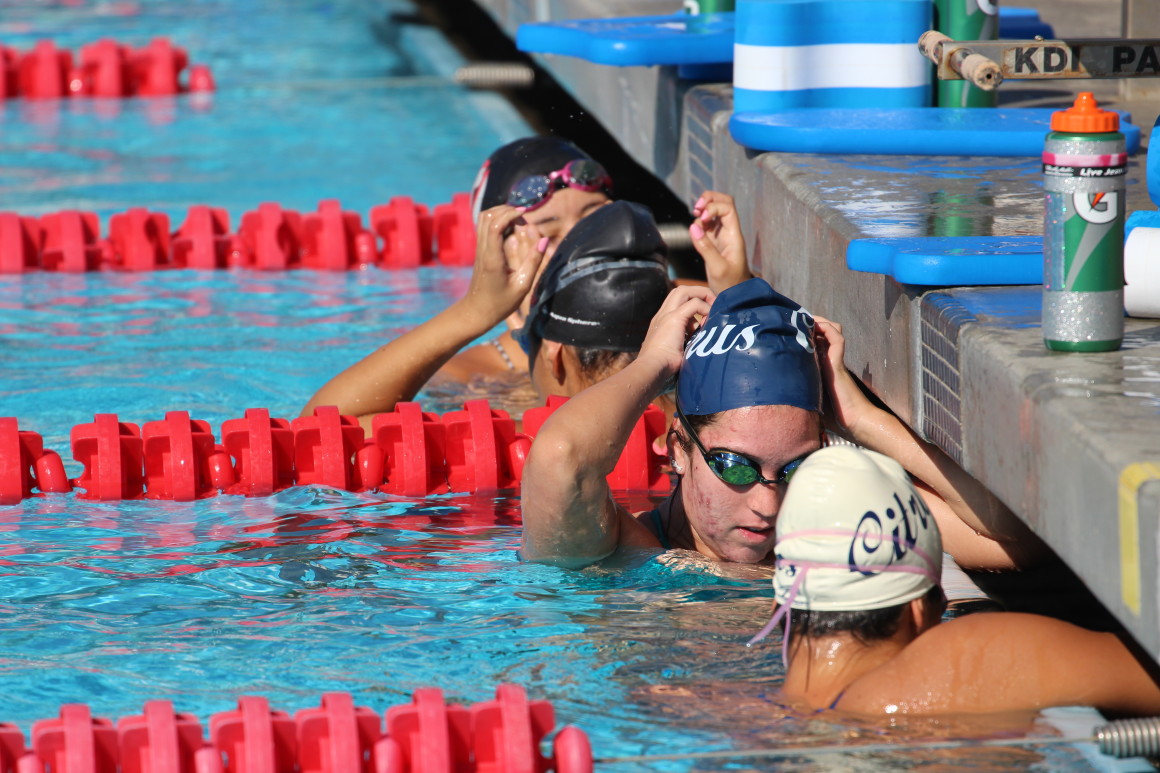 ---
After a hard working season, the Citrus swim team placed fifth place out of 10 teams in the Western State Conference Championship at the end of April.
"It is one of the more competitive conferences in the state so to finish fifth in our conference I thought was a tremendous accomplishment," said Coach Silva "…It was an outstanding team effort across the board."
The teams relays placed in the top 4 or 5 and all individuals who swam at the state conference swam very well according to Silva.
For many swimmers the championship was the highlight of the season.
"The high of my swim season was how well we all did as a team in Ventura at our conference and how much we bonded as a team," said Cassidy Miller, swimmer.
As a part of building the intensity this season swimmers trained especially hard in the weight room and in the pool. The team's growth throughout the season is due to the swimmer's dedication that showed in their dropping times.
"They all saw the positive results of that in their swim times," Silva said.
It seems the swim team had no low points this season. Every swimmer pulled their weight and swam their events better and better each meet building toward the state conference.
"Every single event people were getting faster, the nice thing about that is everyone could see the results of the work they were putting in and that's why they continued to train so aggressively," Silva said.
Faster times and dropping times continued to motivate swimmers to improve and work harder.
This is Silva's third season coaching the team. With a dedicated coach and swimmers they can only expect to grow even more from this season.
---
---