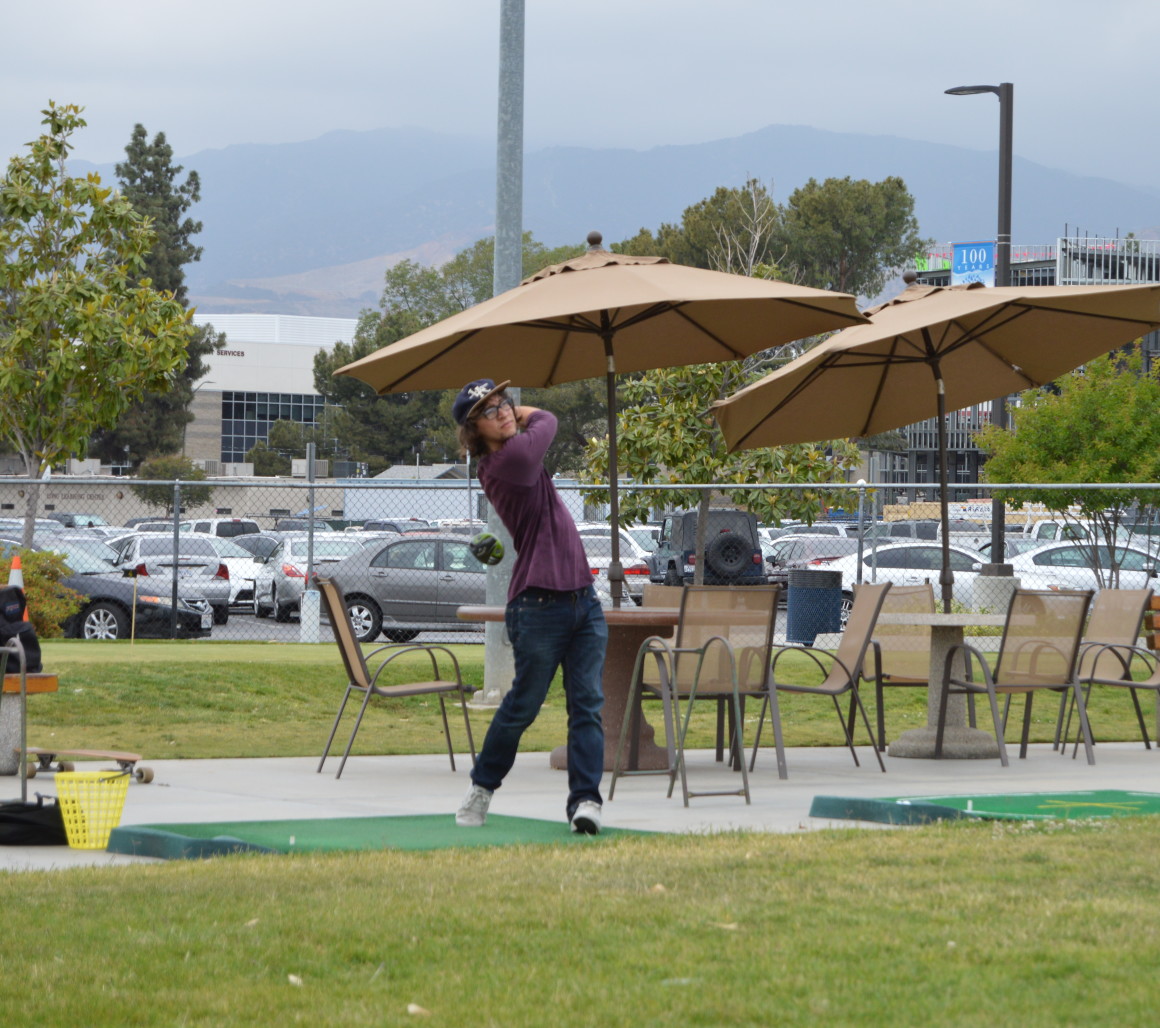 ---
The 2015 men's golf season campaign came to a close May 4 at the 2015 California Community College Athletic Association Southern California Championships in Ventura, CA. Finishing the season strong was freshmen Samuel Mangiaterra, a lone Citrus College representative, who started the morning round with 83, and finished the remaining nine holes with 77, putting his two round total at 160.
Head Men's and Women's Golf Program Coach Julian "Trip" Horton III says that Mangiaterra stood out the most this season, finishing high in the league this year. He also mentions that sophomore Justin Hung fared very well this season, and says that freshmen Tyler Bliss, James Bragger, and Tyler Hoefferle showed signs of talent and that they are some of the best freshmen he's ever had.
Horton feels that the men's golf season ended well for his fifth season as coach. He notes that the team has improved and that the team will basically be a sophomore team next season since the team mostly consisted of freshmen this season. Horton believes the roster will be tougher next season because of the experience the team has gained this past season.
Horton wants to focus on mentally strengthening his team and preparing them for other schools that will match their skills. He already feels he has a very strong team and emphasizes that he is very surprised to see this much talent coming from a group of freshmen, so his hopes are high for next year.
"I've never had this much talent all at once, and it's crazy that they're all freshmen," Horton said. "The expectation is just huge for the future, especially next year, and I've only had the team for five years."
Horton hopes that though he is young compared to other coaches, he can stay with his team and build longevity. He hopes to continue to build the team with local students that come to Citrus College to play, and sees the next offseason as a strong building block towards next season.
---
---