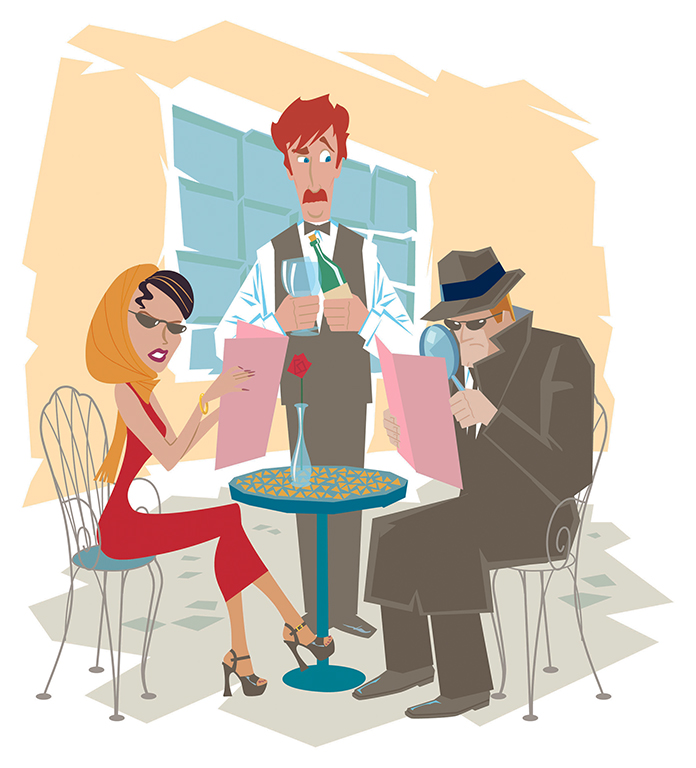 ---
A modern romantic comedy written by a local playwright is coming to Citrus College Little Theatre this summer. Playwright Stephen Fife focuses on love-phobic characters at a café in "This is Not What I Ordered."
The play was first performed in 2004 at Zephyr Theatre on Melrose Avenue in Los Angeles. Fife worked with local Los Angeles actors who helped inspire piece's sarcastic tone.
Focusing on the relationship dynamics with the café, Fife's playwright is divided into five short plays: White Russian, War of Nerves, Mr. Lucky's, The Mood and Changing the World.  The scenes highlight a range of characters involved in different relationship phases.
"Every scene is two or three people trying to come together or trying to meet somebody," said Jade Yancosky, a second year theater arts major. "Some of them are very quirky, some are flawed, and some of them are cynical."
The play is non-linear focusing on lonely hearted male and female characters typical roaming a bar and restaurant in the search for love.
In their pursuit, the characters break the fourth wall and talk directly to the audience about their love woes.
"They all have very different voices," Yancosky said. "Some of the characters are very tough, but you can see deep inside that they are vulnerable and actually scared of being with someone."
"These characters do have a sense of who they are," said theater arts major Yovana Caudillo. "It plays off [their] insecurities and makes it funny."
Fife's play is "just a fun summer romp" said the play's producer Cherie Brown, theatre arts instructor.
During the selection process Brown said that she considers her audience's ability to connect to the content.
"You think about your student body, about age appropriateness [and] if it is challenging enough," Brown said.
Brown will be partnering with Neil Weiss, theater arts adjunct instructor and the play's director.
"[Weiss] is a wonderful director," Brown said. "He has helped me make this program strong. Anybody who works with him is being given a gift."
Last summer Weiss directed the romantic comedy "The Philadelphia Story."
Weiss plans to push himself and his students this summer in perfecting their craft.
"I challenge myself to be as creative and effective as possible. Directing this story so audience and actors have a worthwhile experience during the performances."
The heart of the play is about love. The production's is highlighting the uncomfortably vulnerable process love demands from people.
"[The characters] all have our different quirks when it comes to dating," Caudillo said.  "It makes fun of the whole process of dating being in a relationship and still feeling insecure."
"I think it's pretty universal and timeless," Weiss said. "After all, it's about love and the crazy chaos and fear that sometimes surfaces when we meet that right person."
"This is Not What I Ordered" is scheduled to open 8 p.m. July 17 with other shows on July 18 and July 25 at 8 p.m. and July 19 and July 26 at 2 p.m.
Tickets go on sale July 1 and may be purchased online or in the box office. Presale tickets are $12, student/senior $10. All tickets at the door are $15.
The play includes mature subject matter.
---
---