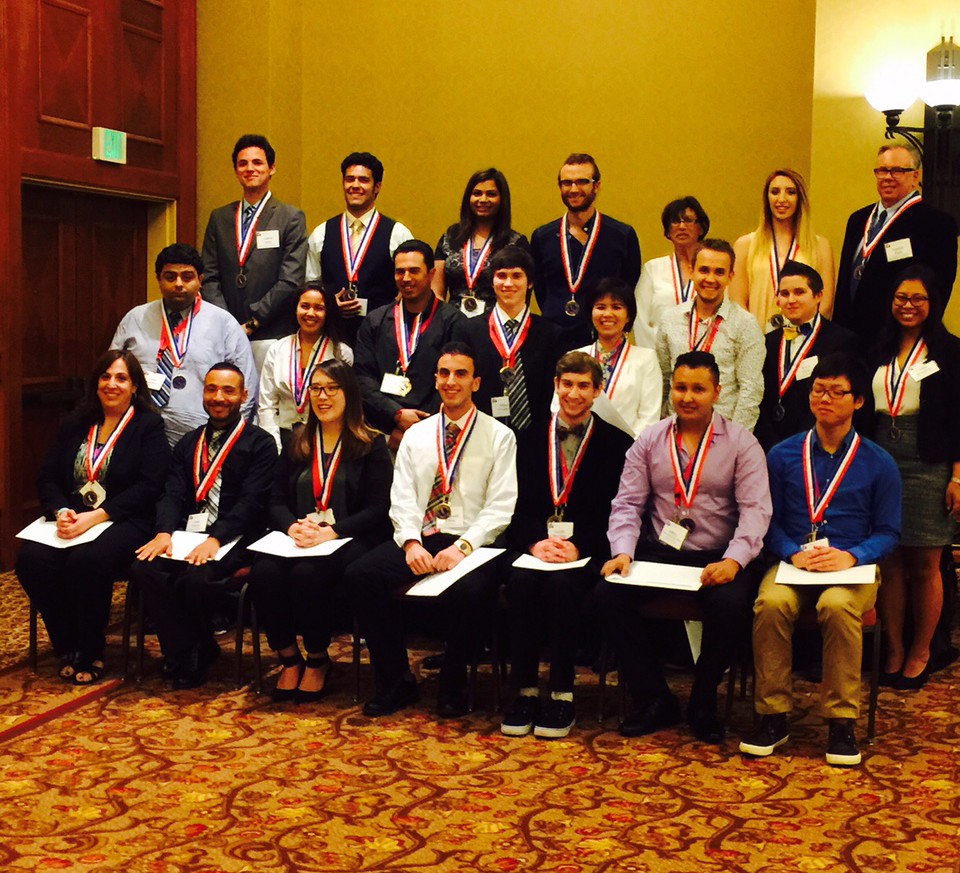 ---
Honors student received the prestigious recognition of All-California Academic Team at a ceremony in Sacramento.
Citrus student Joy Liu was one of two students to be selected for the team for her dedication and work ethic on in Citrus' Phi Thetta Kappa honor society.
Liu's accomplishment was celebrated at a reception in Sacramento, alongside fellow recipient Fannya Cordova and Professor Brian Waddington, honors program coordinator. Reflecting on her journey, however, said her's has not been a smooth path.
When she was a senior at Arcadia High School, she received news that changed her life: she was undocumented.
After successfully completing 13 years in the American educational system, Liu was informed by her mother that she would not qualify for federal financial aid because of her unauthorized legal status.
Born in Taiwan, Liu and her mother entered the United States legally, but they overstayed their allotted visa time.
Already having to deal with a language barrier between her and her mother who only speaks Taiwanese, Lui was left unaware of what steps to take next.
Without proper documentation, not only did college seem out of the question, but so were several American rites of passage. Liu was unable to apply for a driver's license or to find a job.
In a single-parent household, there was also little time for leisure.
"I had to grow up faster than other students," Liu said. It was this reality that pushed Liu past self-pity and into overdrive to reinvent herself.
Liu understood the advantages and privileges an education offers and vowed she would no longer take it for granted. After taking a short time off of school and researching the opportunities afforded to AB 540 students and financial support that would assist her in education, Liu decided to attend Citrus.
Students who attend a California high school for at least three years, graduate, and agree to sign an affidavit that says the student will apply for residency as soon as possible are considered AB 540 students.
With the Citrus College diverse student body, Liu knew she would find opportunities to lead to academic success.
"I believe Joy reflects some of the experiences and rewards that students who might view themselves as 'ordinary' can achieve if they take confidence and are willing to challenge themselves," said Brian Waddington, honors program coordinator.
Determined to reverse her mediocre high school performance where she earned average grades, Liu applied for the honors program and joined Phi Theta Kappa.
In the beginning of her academic career at Citrus, Liu seemed to be content on working solely to achieve high grades and avoid social interactions with other students, Waddington said. When he convinced her to join the honors program and PTK, he was glad to see that Liu "not only did very well in her honors classes, but also emerged as an officer in the Phi Theta Kappa Honors Society." Today Liu is the vice president of communications for PTK, as well a 3.8 GPA student.
It was Liu's dedication to every obligation that advanced her in the competition for the All-California recognition.
"Joy is the most organized person I know," said physical sciences major, PTK member Nestor Aquino, 20. "Most of the things we accomplished at PTK was because Joy would stay on top of everything and everyone." Her dedication to academics and the honor society's success reflects the decision to choose Liu for this recognition.
Although many obstacles have been placed in front of Liu throughout her career, the honors student has consistently demonstrated perseverance in her studies.
"She has overcome obstacles that many would have used as a crutch," neuroscience and philosophy major Nicole Wassaf said. In the two years Wassaf has known Liu, she says Liu has remained the most disciplined student leader she know.
Embracing her identity as an undocumented woman of color, Liu will be attending UC Berkeley, her dream university, this fall.
---
---