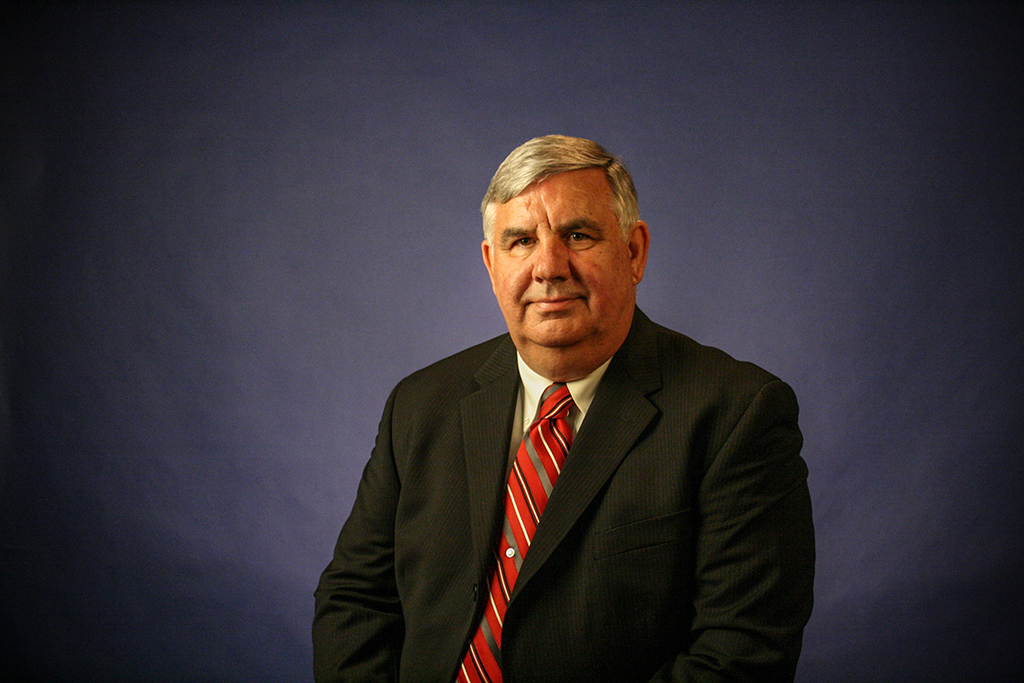 ---
The distinguished faculty member for 2015 is Jim Woolum, the administration of justice professor. The selection process is conducted each spring by through a selection process conducted by the Faculty Learning Institute on campus.
FLI is an Academic Senate committee comprised of full-time faculty members committed to the development of learning opportunities for Citrus College teachers. Woolum who was nominated by his fellow faculty members will be honored at commencement on June 13.
"To be recognized for the things you have done is very rewarding," Woolum said. "It is very fulfilling to have that recognition from your peers."
Every year, FLI members solicit candidates from full-time faculty through an email nomination process. Nominees are then evaluated according to a rubric that is based on service to students, contribution to their respective field or discipline, and contributions to the college.
Woolum has proven to be a respected figure at Citrus College and in the community.
"Jim has been a very active faculty not just in his discipline," said John Vaughan, chair of FLI and past president of the Academic Senate. "He has been very instrumental [to the college]."
Woolum began teaching full-time at Citrus College in 1999 after serving for more than 30 years in local law enforcement, most notably at the Glendora Police Department. He began as an officer and was later then promoted.
As a GPD sergeant, he worked in administration and community relations, as a patrol watch commander and detective commander when he retired, he was lieutenant.
Woolum was also honored as Citrus College "Veteran of the Year" in 2012 for his military service with the United States Army. He served with the 199th Infantry Division in 1969 in the Dong Nai Province in southeast Vietnam.
Woolum has held several faculty leadership positions at Citrus College, including president of the Academic Senate. He continues to serve on committees and develop administration of justice certification and degree programs.
"Because he is so accomplished in his own professional area of expertise, he can bring that to bear on the curriculum," said Roberta Eisel, professor of English.
Woolum is described by his peers as being student-centered, always eager to assist his students and colleagues create more accessible, rigorous and qualitative curricula.
"He is always conscience of what he can do to improve his program area," Eisel said. "He looks to see how he can meet the needs of students."
Vaughan and Eisel describe Woolum as being a delightful person to work with, as well as a "man of integrity, dignified, ethical yet warm."
"He is very respectful," Eisel said. "He has a discerning eye when it comes to people who also have the best interest of students."
Woolum is continuing to develop initiatives to benefit criminal justice students.
He is working on a correctional science degree and certification program, a two-year process involving the chancellor's office of community colleges.
He is also interested in creating a scholarship to be named after the Covina Police Department officer Jordan Corder, who was killed in a motorcycle crash in September of 2014 while on duty.
---
---