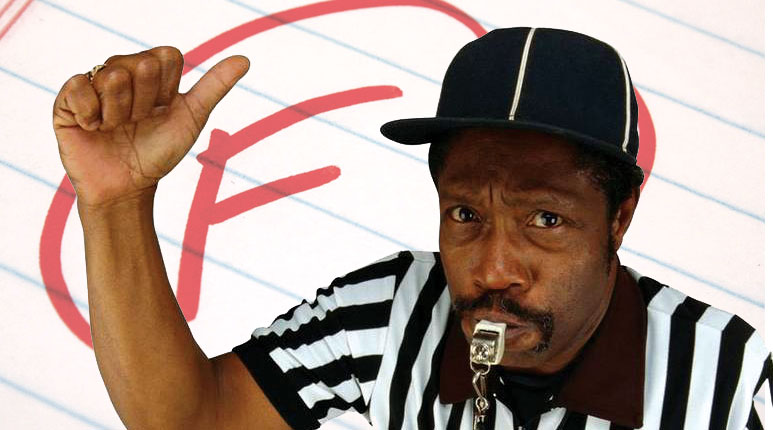 ---
At least 482 full-time students are subject to dismissal if they have not improved their GPAs by the conclusion of spring 2015.
According to Lucinda Over, Ed.D., dean of counseling at Citrus College, in February 2015, 482 students received an e-memo informing them that they are in danger of dismissal, placing them on academic probation.
Counseling has also notified 1,537 enrolled students currently on academic probation, that they are in danger of being dismissed if there are no signs of improvement.
An additional 89 students were placed on progress probation after they withdrew from more than 50 percent of their classes.
Most years there is around 800 students who receive a dismissal notice around spring.
Progress probation and academic probation are two different forms of student probation.
Students will be placed on academic probation if they have attempted a minimum of 12 semester units of work and have a cumulative grade point average of less than a "C" (2.0), according to the college's Administrative Procedure (AP) 4250
A student will be placed on progress probation if the student receives a "W," for withdraw, "I," for an incomplete,  "NC" for no credit and "NP" for not passed, on more than half of their coursework.
Once a student's grade point average reaches a 2.0 or higher, or their percentage of units in the categories "W," "I,"  "NC" and "NP" are greater than 50 percent, a student may be taken off academic probation.
When a student has been placed on probation or dismissed, they lose their priority registration.
This can especially hurt athletes who have a higher priority for registration appointments.
"It killed my priority," said Brad Thomson, a water polo player who was dismissed in spring 2013. "It made it really difficult to get classes this summer."
Your enrollment appointments can be affected by your academic standing, however enrollment priority and academic/progress probation and dismissal are separate processes.
"Enrollment priority looks at the status of [academic/progress] probation after that status is assigned to a student," said Gerald Sequeira, Ph.D., dean of admissions and records. "Whenever a student has been on academic and/or progress probation two consecutive terms, the student then receives lower registration appointment."
Students who need to be reinstated are required to take an online academic probation workshop that is also available to students of any academic standing.
Thomson wishes he had utilized this workshop before being dismissed.
"I never checked to see if I had received a warning email," Thomson said. " I found out from my previous coach that I was put on probation and never looked into what that actually meant."
There is also a guest option for those looking to find out more about the probation and dismissal process.
The workshop also offers advice on how to allot study time in your schedule and calculate your GPA.
According to AP 4255, any student placed on academic probation must sit out at least one semester.
Most students who have 'sat out' for a semester are given the 'green light' and are readmitted, Over said.
However, dismissed students can wait longer than one semester to reapply without any repercussions.
A student who has been dismissed more than once can always reapply as long they have sat out for one full semester, Over said.
In Thomson's case, he waited a year before signing up for classes and is currently enrolled in the summer 2015 session.
A dismissed student can file a petition with the counseling and advisement center for readmission instead of waiting a semester to take classes.
"There is room for students to appeal their dismissal due to extenuating circumstances," Over said. "Very few students appeal to be readmitted without sitting out a semester."
The student is required to schedule a meeting with a counselor to complete the petition process where a counselor may limit the student to a specific number of units or require them to enroll in specific classes.
"There are three ways a student can get back the higher registration appointment," said Sequeira. " The student is no longer on probation, the student appeals and the appeal is approved, or the student receives earlier registration as an accommodation required under the American with Disabilities Act."
Over states that counselors do their best to meet with students and discuss how to be successful in college once a student has received any academic/progress probation or dismissal notice.
For students like Thomson, his athletic counselor and his coach provided the most help and support.
Counseling 160, "Strategies for College Success," is a course on campus available for students after experiencing academic probation and/or disqualification or students who wish to avoid the process.
"Counselors at Citrus College believe in second chances," Over said. "Once a student stays out for the semester and are readmitted, we try to provide additional support."
Thomson plans on being a part of the 2015 water polo team and feels more mature after this experience
"It was a horrible situation," Thomson said. "But with help from my coach Kenney Clements, I am fully determined to be successful this time around."
To make an appointment, you can call or find the counseling offices located on the second floor of the Student Services Building and athletic counseling located in the PE building.
---
---