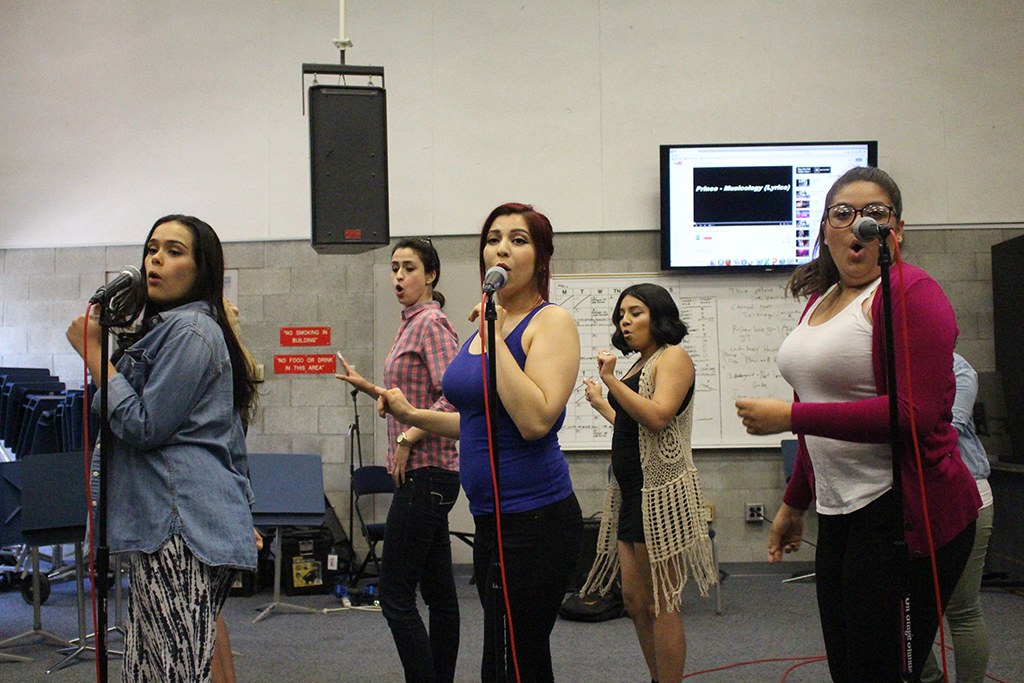 ---
The pop rock ensemble, better known as Night Shift, will be performing their annual Pop Rock Showcase for friends and family on June 9 at the Haugh Performing Arts Center.
Night Shift is a music program made up of three tiers of classes, Night Shift, Pop 2 and Pop 3 that encourages student's transition into professional work.
Though the top class is specifically referred to as Night Shift, the name encompasses all three classes with the top level performing the most gigs.
"Night Shift does anywhere from 50 to 80 private events a year and they are all at high end weddings or country clubs," said Gino Munoz, music professor and director of Night Shift, who aims to prepare students for life after the school band.
"The coolest thing about the Pop Rock Showcase is that this is the one big opportunity were friends and family can watch us do what we do," said Richard Barron, a Pop 2 music major.
The Pop/Rock show case has previously been performed as a battle between the three tiers of Night Shift with industry professionals as judges.
Munoz decided against the competition to focus on encouraging the students to work together.
"The show still runs the same," said Melissa Gonzalez, a music business major in Night Shift who has performed four years of experience performing in the showcase. "We just don't have judges any more."
Night Shift performs after Pop 2 and Pop 3 as the closing act, each group performs around six songs that Munoz believes everyone will enjoy.
"It is geared towards people in their 60s and even people in high school," Munoz said.
Night Shift, the top tier, will be performing the live Jackson 5 version of  "This Place Hotel," "Canned Heat" by Jamiroquai, "Pusher Lover Girl" by Justin Timberlake, "How Will I know" by  Whitney Houston, "Part Time Lover" by The PB Underground and "Ignorance" by Paramore.
Kayla Greenwade, journalism major in Pop 2, is anxious but excited to perform the "Burlesque" version of "Something's Got a Hold on Me," a modern Christina Aguilera cover of a classic Etta James song.
"I still have a lot of work to do but I am learning to connect with the music instead of focusing on the words," Greenwade said.
Students from every class are excited to be able to pick the songs they enjoy performing for the show.
"Usually we go around playing gigs and play tunes that other people want to hear," said David Heyman, a Pop 2 student between majors. "The cool thing about the show case is that we get to pick our own songs."
After a long year of performing at a professional level, the students who make up Night Shift do what they love at their annual Pop Rock Showcase.
---
---