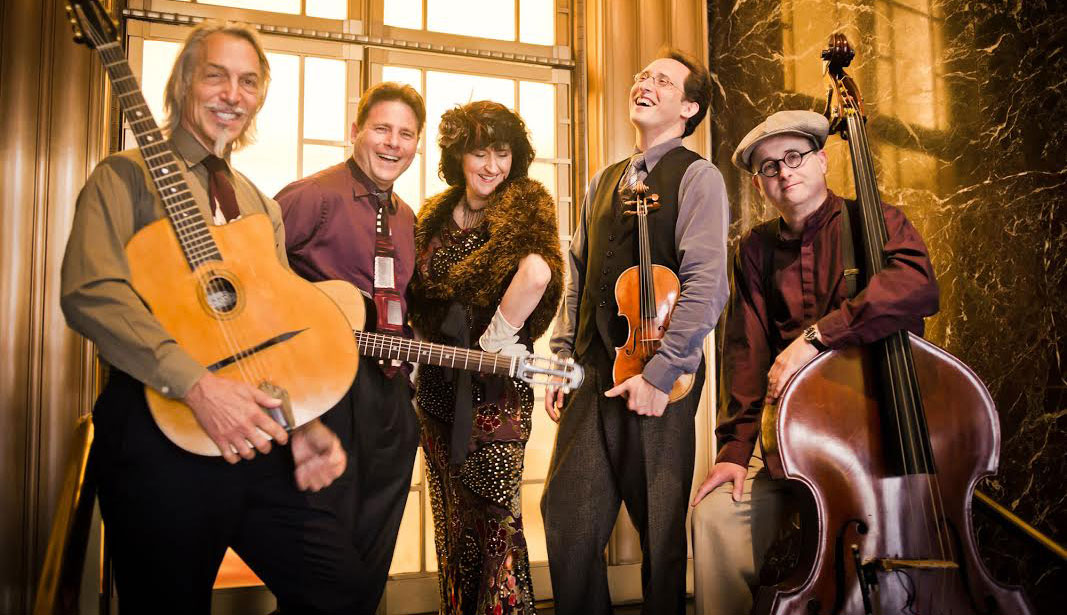 ---
It will be a night you won't want to miss as the Hot Club of San Francisco presents Cinema Vivant on Sept. 18, at the Haugh Performing Arts Center opening for the Gumby Fest.
Cinema Vivant features stop-motion animation from Ladislaw Starewicz a European filmmaker considered to be the head of the stop-motion animation movement before World War I.
Gumby shares bragging rights as one of the most successful animation franchises, and was produced right here in Glendora.
While the festival will be celebrating the 60th year of the pop culture icon, Cinema Vivant will screen three films, two of them by Starewicz: The Cameraman's Revenge, a piece about the marital troubles of beetles; and The Mascot, an adventurous story about lost toys.
The third film "There It Is" was created by American filmmaker Charley Bowers.
"They have done arrangements that fit particular vintage stop action animations from way back around the turn of the century," said Robert Slack, dean of fine and performing arts at Citrus College.
The Hot Club of San Francisco will play "gypzy Jazz," a style of music started by Jean "Django"  Reinhardt and Stephane Grappelli in the 1930s. Their interpretation of the original "Quinette du Hot Club de France."
Quinette du Hot Club was formed through a series of backstage jam sessions leading up to successful European tours until 1939 when World War II broke out.
After the war ended, Grappelli and Reinhardt regrouped under the Quinette banner in an all-string format. As before, they went through a number of rhythm guitarists and bassists.
This last version of Quinette was performed and recorded continuously until about 1948.
Paul Mehling, the leader of Hot Club of San Francisco, who revived the gypsy jazz sound, discovered the music of Django Reinhardt and the Hot Club of France when he was 6 years old.
Mehling produced the band's first album and its own label. Since then, they have put out nine more albums of 'gypsy flavored jazz,' including Lady in Red, a set for Clarity in 1999, featuring Maria Muldaur, Dan Hicks and San Francisco jazz singing legend Barbera Dane; Swing This; and Postcards from Gypsyland, which includes tangos, waltzes and Mehling originals.
In 2000, the Hot Club of San Francisco was the first American band invited to play the Festival de Jazz Django Reinhardt in Samois-Sur-Seine, ground zero for the currentReinhardt revival.
"The audience will definitely be entranced by the music," said Gene Michael Barrera, supervisor of operations and promotions for the fine and performing arts at Citrus College. "The music is very unique and fun."
Students can purchase tickets at the Haugh Performing Arts Center box office, by phone or on the Haugh website.
"It will give the audience a chance to see two different styles from the past that aren't done very often and certainly not done together," said Linda Graves, interim performing arts center director for the Haugh Performing Arts Center at Citrus College.
---
---