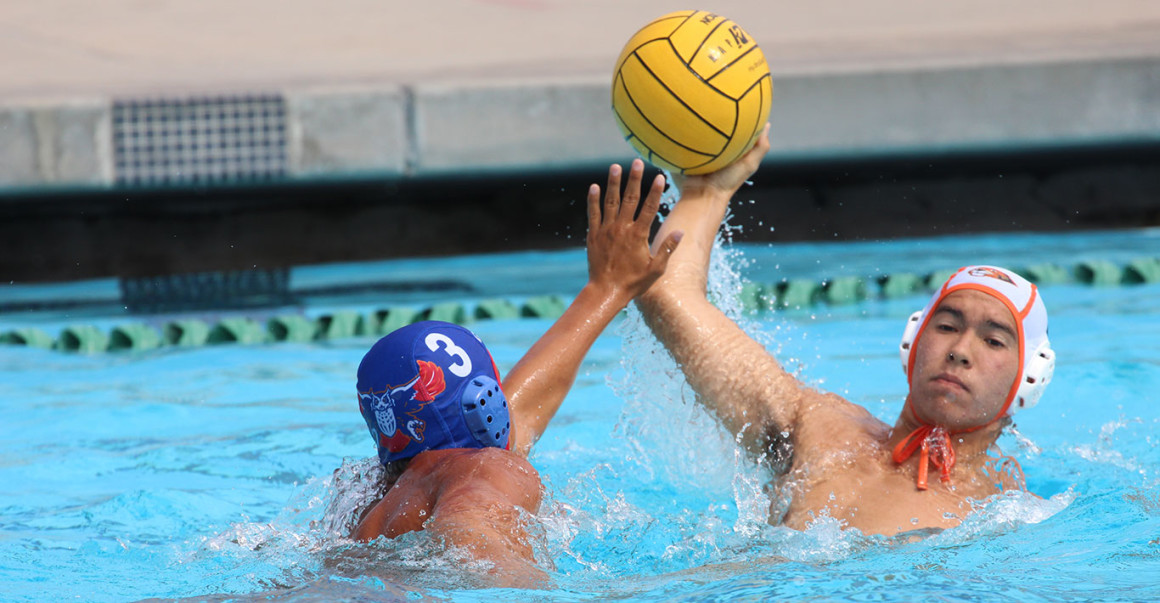 ---
The Citrus College Men's Water Polo played in the Golden West Mini Tournament at Golden West College in Huntington Beach.
The Owls lost against Golden West College, 13-7 but won against Cerritos College, 20-19.
Upon their return, the men's water polo team hosted seven other colleges for the 2015 Citrus College Tournament.
The team won their third game of the day with a score of 18-10 against Cal Tech.
Citrus was in a strong lead against Cal Tech until the third quarter, where the opponent was only 2 points behind.
But the Citrus Owls pushed through and ended the game with an eight point lead.
Head Coach, Kenny Clements, said that the players looked tired and were just trying to get through the game.
Even through the fatigue, the Owls fought on and won against nearby rival, Mt. San Antonio College with a score of 16-9.
Citrus dominated in a match up where both teams had an equal amount of intensity and stamina.
The first quarter hinted at a win when the Owls ended the period with a score 6-2.
The Citrus Men's Water Polo team continues the tournament tomorrow with two more games.
---
---