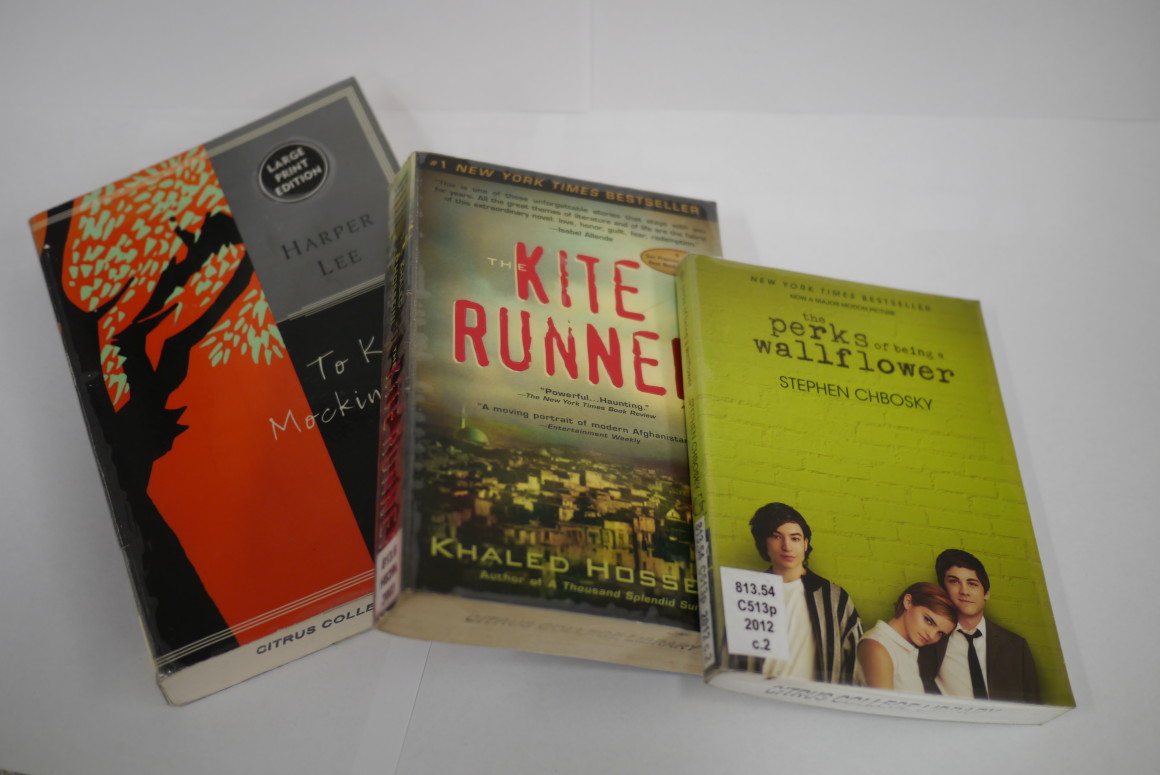 ---
The Hayden Memorial Library at Citrus College will be among the many libraries across the United States celebrating Banned Books Week from September 24 to October 3.
Bannedbooksweek.org describes the annual event as a "celebration of the freedom to read." This year the emphasis focuses on Young Adult fiction.
Since the first Banned Books Week in 1982, there have been more than 11,300 challenged books according to the American Library Association, with many more unreported.
The American Library Association defines a "challenged book" is one in which there has been an "attempt to remove or restrict materials, based upon the objections of a person or group."
A "banned book" is a work that has been removed from a library as a result of being challenged.
Sarah Bosler, public service librarian, is promoting Banned Books Week at Citrus College.
"We are celebrating it to bring attention to censorship," she said.
In the past, the library staff has displayed classic books, contemporary literature and even children's books which have been challenged for allegedly offensive material.
This year, Bosler plans to set up a booth in which students can be recorded reading excerpts from banned books in a "Virtual Read Out."
The videos taken in the booth will later be posted on the Citrus College Library's Instagram (@citruslibrary).
Celebration of Banned Books Week helps broaden student's outlook, Bosler said.
"I think that a library's role is to give a different perspective," Bosler said, "Even if they are not your own personal beliefs, it will help you understand the world more."
Library media tech Karen Mosher finds the idea of books being challenged novel.
"Banned Books Week is almost quaint, with the unfiltered access of information on the internet." Mosher said, "People are fully capable of finding what information they'll want to find."
Young Adult fiction, a genre of literature aimed at 12-18 year old reader, are getting special recognition during this year's celebration. Titles include"The Absolutely True Diary of a Half-Indian", "Drama, and "Perks of Being a Wallflower" being some of the most challenged
books of 2014 for topics such as substance abuse, sexual explicitness, homosexuality, and subject matter not suitable for the age group.
"For a lot of kids, these are lived experiences," said Ruben Romero student government vice president, "It's important to see these experiences replicated in fiction."
"If you restrict access to any form of information, you're stunting an inquisitive mind," Romero said.
---
---