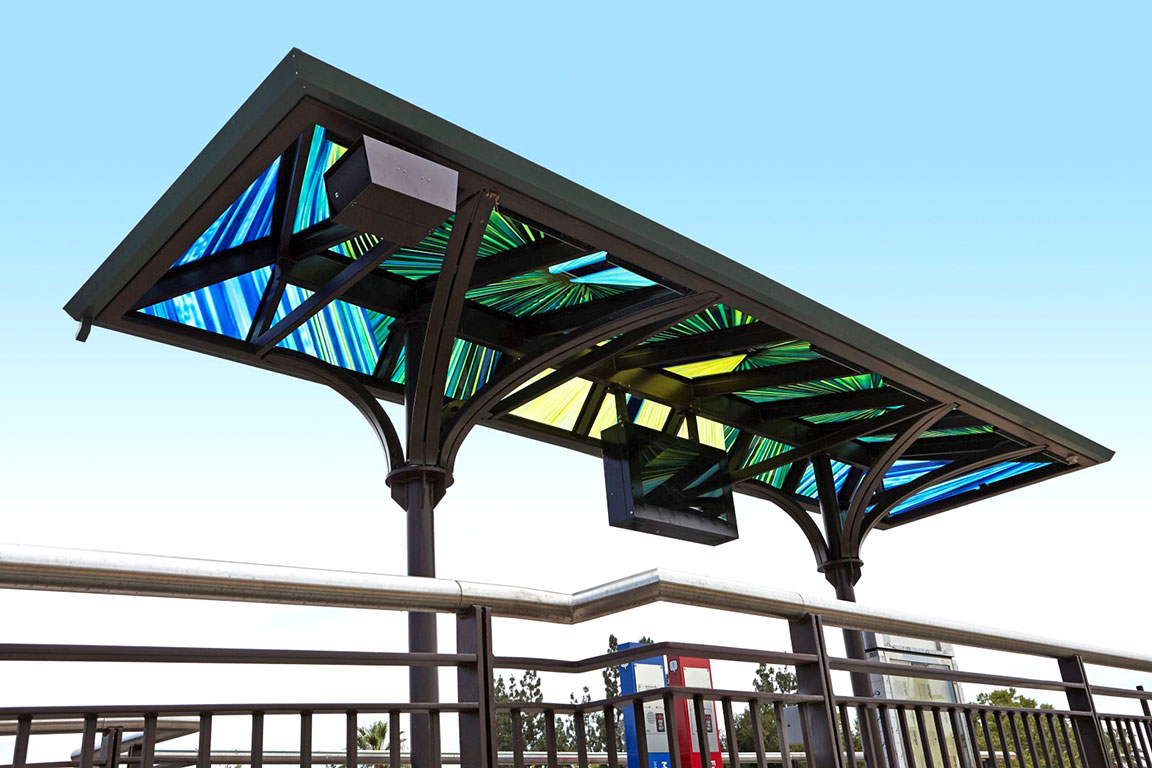 ---
The Foothill Gold Line Construction Authority has released two videos highlighting the fabrication and installation of the two Azusa stations in anticipation of tomorrow's dedication ceremony.
The videos, which can be seen below, show the process of creating the artwork for both stations, created by city-selected artists, Jose Antonio Aguirre (Azusa Downtown Station) and Lynn Goodpasture (APU/Citrus College Station).

APU/Citrus College Station

Azusa Downtown Station
This final dedication completes a series of ceremonies held in August and September that celebrated the upcoming completion of construction for the nearly $1 billion, six-station Foothill Gold Line light rail project from Pasadena to Azusa.
The Foothill Gold Line light rail project is overseen by the Foothill Gold Line Construction Authority, an independent transportation planning and construction agency created in 1998 by the California State Legislature. The project is planned in two segments – Pasadena to Azusa and Azusa to Montclair. The Pasadena to Azusa segment is fully funded by Los Angeles County's Measure R, and includes the six stations being dedicated in August and September 2015. The Construction Authority is currently seeking construction funding to complete the Azusa to Montclair segment.
Metro anticipates starting passenger service in Spring 2016 but an opening date for passenger service has not yet been determined although at the Arcadia station dedication ceremony Metro CEO Phillip Washington revealed that the agency would announce a date for passenger service to begin within 30 days of project turn-over.
The dedication ceremony will be held at the Azusa Downtown Station, located at 780 N. Alameda Avenue at 9:30 a.m. and is open to the public.
Among the guest speakers slated to give official remarks will be:
• U.S. Representative Grace Napolitano, 32nd Congressional District
• U.S. Representative Judy Chu, 27th Congressional District
• Los Angeles Mayor and Metro Board Second Vice Chair Eric Garcetti
• Los Angeles County Supervisor and Metro Board Member
• Michael D. Antonovich, Fifth Supervisorial District
For more information on tomorrow's ceremony, including the event program schedule, list of speakers, and parking information, click here.
---
---