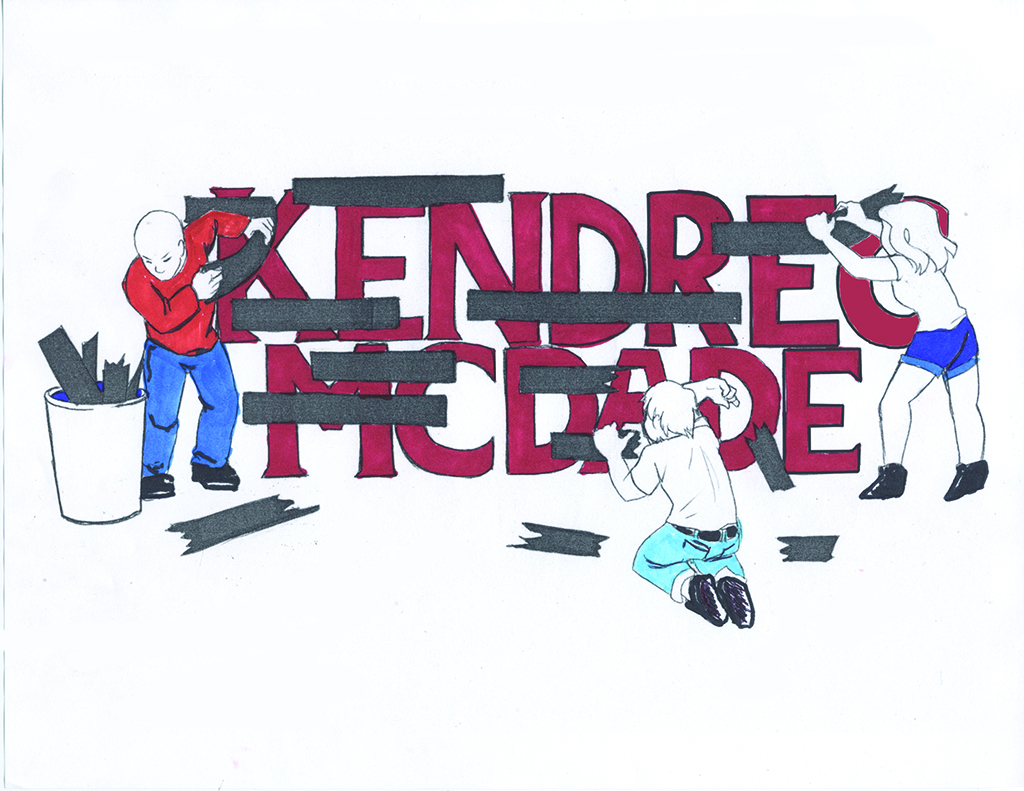 ---
Before police brutality victims Eric Garner and Michael Brown Jr. made headlines, there was Kendrec McDade.
On March 24, 2012, 19-year old Kendrec McDade was fatally shot by two white Pasadena police officers that were responding to false information from a 911 call.
As a result of the Pasadena courts decision to release McDade's redacted police report, there needs to be accountability and transparency in police procedures as well as an unbiased civilian oversight committee.
The caller later admitted to lying about seeing the robber with a gun and the officers were cleared of any wrongdoing and their actions ruled as justified.
McDade, who attended classes at Citrus College in 2011 and later registered at Pasadena City College for classes, was unarmed at the time of his death.
Although the City of Pasadena settled with McDade's parents, Anya Slaughter and Kenneth McDade, after they sued the city for wrongful death, this still does not take away their right to know about what happened to their child.
A California appeals court ruled against the police union that tried to stop this information from being released.
In response to this tragedy, the Pasadena Police Department should be required to have a fair, unbiased civilian oversight committee.
We need someone to check and balance the police department and if it is not the public they are suppose to be protecting, then whom?
Police departments should not have the sole authority to decide what is or is not released in police reports.
An unbiased, civilian committee would be able to decide whether the information being held is important enough for the public to know.
It would make decisions fair and equal by representing the community whereas government officials would only be looking out for themselves.
As reported by The Guardian, 846 people have been killed by police officers in the U.S. in 2015 to date and the number is constantly rising.
The majority of them were white and armed, while most of the African Americans killed were not.
Since 2009, three African Americans have been killed by police officers in Pasadena under questionable circumstances.
The need of full transparency should not outweigh police privacy as well.
The Peace Officers Bill of Rights allows officers in California to have protection in personnel records.
For obvious security reasons this is important, but if an incident involving an officer is already questionable to the public, the police department should not withhold information.
Even the police record concerning McDade's incident states, "There is no legitimate dispute that the report is public record."
Out of almost 13,500 students enrolled at Citrus College, about 80 percent are people of color.
It seems today people are targeted by the way we look regardless of what it is we are doing.
McDade was a student just like any one of us.
He played football for Azusa High School and planned to do so at Citrus and PCC, all while juggling classes.
He had dreams and goals.
While some officers have been punished, the actions of others at times have been ruled justified even though the evidence is in plain sight.
This committee would act as a watchdog to the Pasadena Police Department to prevent them from being a part of the problem and us, a part of another statistic.
With stories across the country of police officers misusing their greater power becoming more common, citizens need a committee that is on their side.
Police have the power to take away life and liberties.
We should not have to fear for our lives from those who are supposed to protect it.
---
---