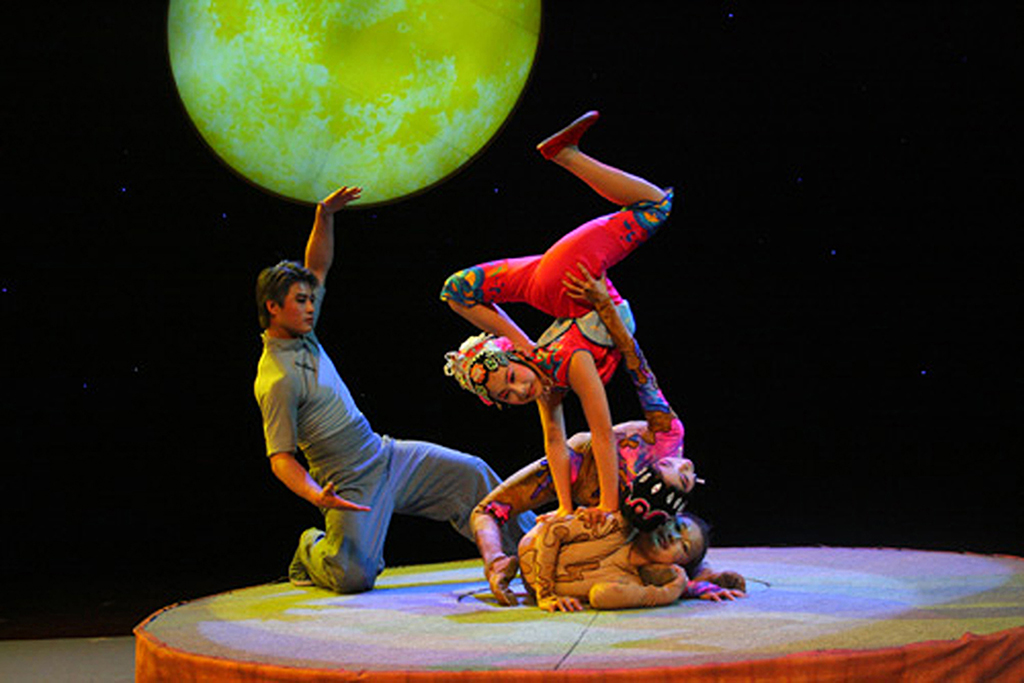 ---
Expect a sold-out house when a Chinese troupe of acrobatic performers come to the Haugh Performing Arts Center on Oct. 3.
The National Circus and Acrobats of the People's Republic of China are touring the U.S. for the first time. The troupe is expected to perform mesmerizing feats they from the 2008 Olympic Games in Beijing.
"This company is really special," said Linda Graves, Interim Performing Arts Center Director. "This is the first time of having circus and acrobats performing together (at the HPAC),"
There are more than 200 circus and acrobatic troupes in China and many have toured internationally.
Called "the show of hundred tricks", Chinese Circus dates back 3000 years or more.
At one time it was enjoyed in the imperial courts, but experienced a decline in popularity. The art form received a boost from the People's Republic of China who set about preserving and promoting it in 1949.
"Rather like in Europe, families became involved in the circus, and a family tradition developed with skills being passed from generation to generation. The most famous circus families were well known," said Andrew Grossman, the troupe's U.S. spokesperson.
The company combines traditional and modern styles, promising a spell-binding event.
The dazzling performance will include acrobats diving through rings and juggling with the feet. More traditional circus acts such as aerial silk and trapeze will also be included in the show.
"I'm expecting them to be super flexible and hanging from each other," said Jennifer Martinez, 19 year old nursing student.
The performance is scheduled for Saturday, Oct. 3, at 2 p.m. Tickets are $40 for adults, $35 for student/senior and $15 for those 16 years old and younger.  Visit the HAPC website http://tickets.haughpac.com  to purchase tickets.
---
---