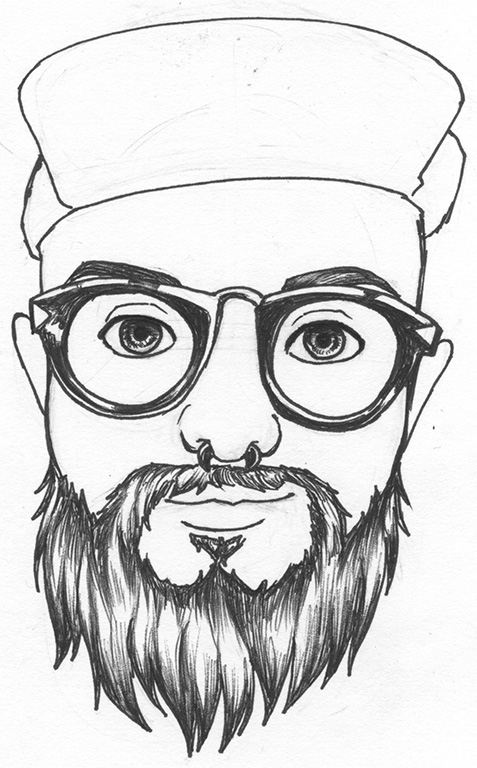 ---
My family history is atypical from other Latina and Latino students.
Their beautiful stories of their families giving up their homeland to come to America in search of a better opportunity are starkly different from my own.
My family history is shrouded in mystery, as those who could elaborate on it are estranged, mentally divorced from reality or have died.
Piqued with curiosity to investigate my family history, I had only hearsay stories my mother vaguely remember from her childhood and the Church of Latter Day Saints family record database. Paywalls kept me from researching information of my own history, my mother had very few details of her own family, and even less facts about my father's.
I have come to the shaky conclusion that both my mother and father's families resided in Texas as the border changed from Mexico to The Republic of Texas to the United States, to the Confederacy and back to the U.S., until finally moving to Covina and Azusa, respectively.
There is also a very good chance that some of my ancestors fought in the Civil War in the Benevidas Calvary, the all-Mexican cavalry in the Confederate Army. My family hopes this possibility to not be true and there was just some other Camargo family from San Antonio, Texas.
My parents know little of their family histories, as they grew up in the 1970s, a time when many Latino families downplayed their heritage to fit in better with the then majority-white populations of Azusa and Covina.
Because of the racism my grandparents and great-grandparents endured as Mexican-Americans, they feared for the generations that followed.
They did not teach my parents Spanish, and they gave them Anglo names. This distancing from our roots continued on to my generation.
We were protected as much as possible from racism, but in the process, we lost our identity.
This loss of identity is makes us who were are– Chicanos and Chicanas– not Mexican enough for la patria, but not white enough for America.
Recently, my sister gave birth, launching a new generation in our family.
We are prepared to ensure this child knows what little we know of our history. We are now in the middle of history-making.
Podemos hacer una nueva, orgullosa historia para la familia.
---
---