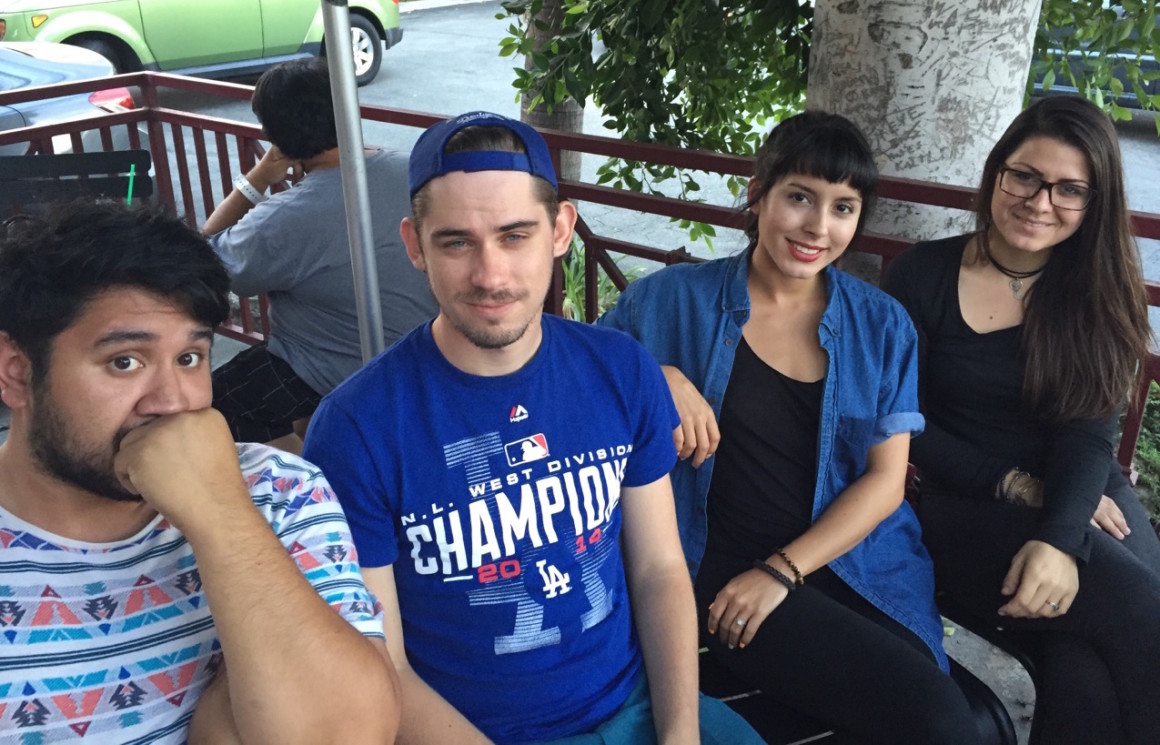 ---
When people think of actors, words like "egotistical" and "pretentious" often come to mind. Rarely do people ever describe actors as selfless.
Citrus student Jacquie Fregeolle, 23, is looking to change that.
Currently the secretary to the assistant of the dean of performing arts, Fregeolle has spent her life acting, directing, producing, and doing everything she can to help those in need. Every summer since 2011, Fregeolle gathered her friends and threw an event to give back to the community.
Gathering clothes for shelters grew into clothing drives that required multiple bag-filled cars. Their homemade showcases grew into music shows with proceeds going to charity.
In the summer of 2014, they raised more than $1,000 for a 19-month-old boy in need of heart surgery with a musical event titled, "Will Sing for Change."
Today, Fregeolle has teamed up with Citrus classmate Natalia Esquivel, 25, who was one of Fregeolle's biggest supporters during the start of her charity crusade.
"Jacquie is so kind and so selfless," Esquivel said. "I always thought, 'How can I not help this woman?'"
Their combined effort, Ad Infinitum Dramatic Arts, is a collaborative theatre company turned activist group that strives to offer young performers and volunteers with an opportunity to serve the San Gabriel community.
Though it had been growing between the friends for a while, the company was officially launched after the success of the spring 2014 Citrus College student showcase "Scenes from the End of the World."
Joined by Citrus students Kevin Williams, 25, now the AIDA media and film artistic director, and Alex Durazzo, 22, as the assistant creative director, "Scenes from the End of The World" offered the new team its first challenge.
"It was our test run," Fregeolle said of the showcase, which took place in Citrus College's Little Theatre. "It was that facilitated place for us to take our brain and our team and go, 'Is our team worth something? Can we do something?' And the answer was, 'Yes.'"
Soon after the showcase, their shows evolved from the Citrus Little Theatre to the Sherry Theatre in North Hollywood, where they performed "All in The Timing," a series of six one-act comedies. Ticket sales from the show served as fundraising for the group.
Going forward, the members of AIDA hope to extend their reach even further, not only to different venues but also through different mediums.
"We're officially in post-production for a short film," Williams said, speaking of he and Durazzo's original collaboration, "Dirty White Dress," which will be screened for charity in North Hollywood in summer 2016.
Durazzo, who contributed to the writing of the film project, once found writing "a very lonely thing to do," and now celebrates the ensemble work it takes to create a piece of art.
The team is also busy preparing and rehearsing for its Halloween on-stage endeavor –– "Arsenic and Old Lace," a play by Joseph Kesselring, all while orchestrating a month-long charity drive for Suicide Awareness Month.
Always busy, AIDA is only growing. Another Citrus student, Aaron Bess, has taken up the role of manager of public relations, and the group reels in new volunteers from their website with every new event.
Fregeolle looks at her assembled team and their newfound calling with passion.
"These days, it's easy to get caught up in sustaining rather than progressing," Fregeolle said. "What I've gotten out of this is the reassurance that life doesn't have to be that way. We can make a difference."
For more information about AIDA, go to its website, http://www.aidaartsgroup.org/, or search "Ad Infinitum Dramatic Arts, LLC" on Facebook.
---
---