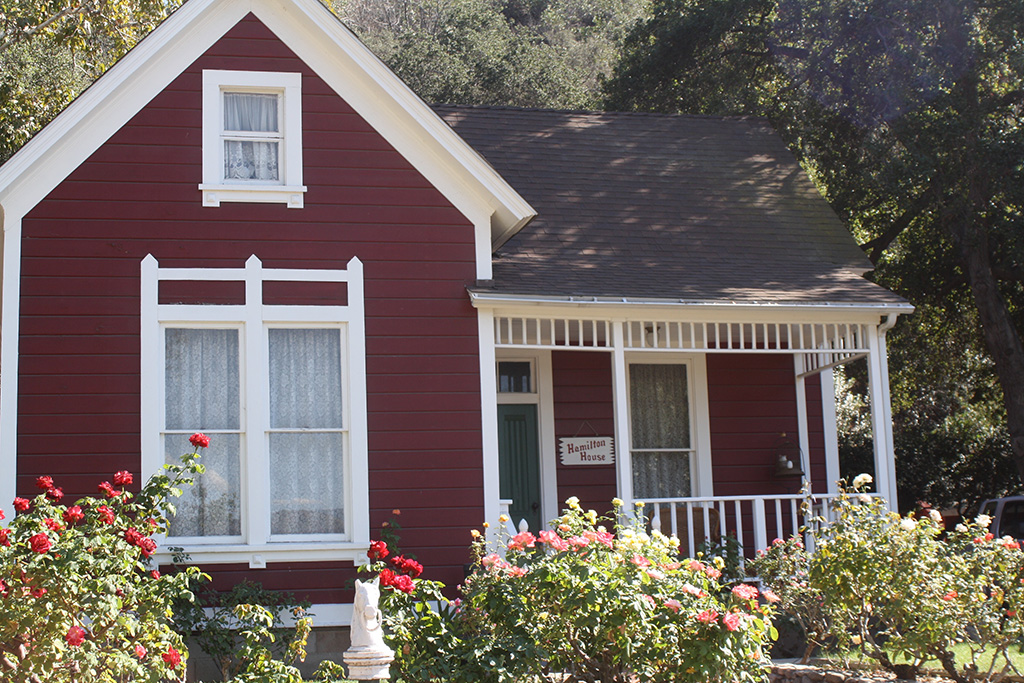 ---
The Hamilton House in Centennial Heritage Park is giving people the chance to buy pumpkins for a cause.
The 23rd annual Hamilton House Pumpkin Festival is located at the east end of Glendora Avenue at the end of Mauna Loa.
The event starts at 10a.m. and offers freshly made pumpkin pancakes.
On site is the beautiful Hamilton House, citrus groves, the Orton Englehart workshop, a working print shop, blacksmith and numerous antique farm implements from the 19th century.
"Its an interesting historic piece as well as a charming place" said Tom Reinberger, secretary of the Glendora Preservation Society.
The Hamilton House is a preservation of how life was in the citrus groves more than one hundred years ago.
Pumpkins are the main attraction, but there will be food and drinks, games, crafts, pony rides and tours.
"It's something different for the kids who don't get out of the house much," said Rienberger's granddaughter, Dawn.
"The pumpkin pancakes are amazing." Dawn said, "You can buy mini loaves of banana,
chocolate and other varieties of bread along with other sweet treats."
Young and old can learn something about the past while listening to music played from gramophones and walking through the Victorian farmhouse.
The Glendora Preservation Society and the Glendora Community Services Department sponsor this event every October.
"It is worth it to go support the farm and have fun with the family" said Chelsea Lopez, a previous volunteer for the festival and cosmetology major.
A free shuttle to and from Glendora city hall will be provided for those who need help traveling to the location.
Admission for anyone over 4-years-old is a donation of at least $3.
The Glendora preservation society is also gathering canned goods to donate, those who give canned food receive a free beverage.
---
---