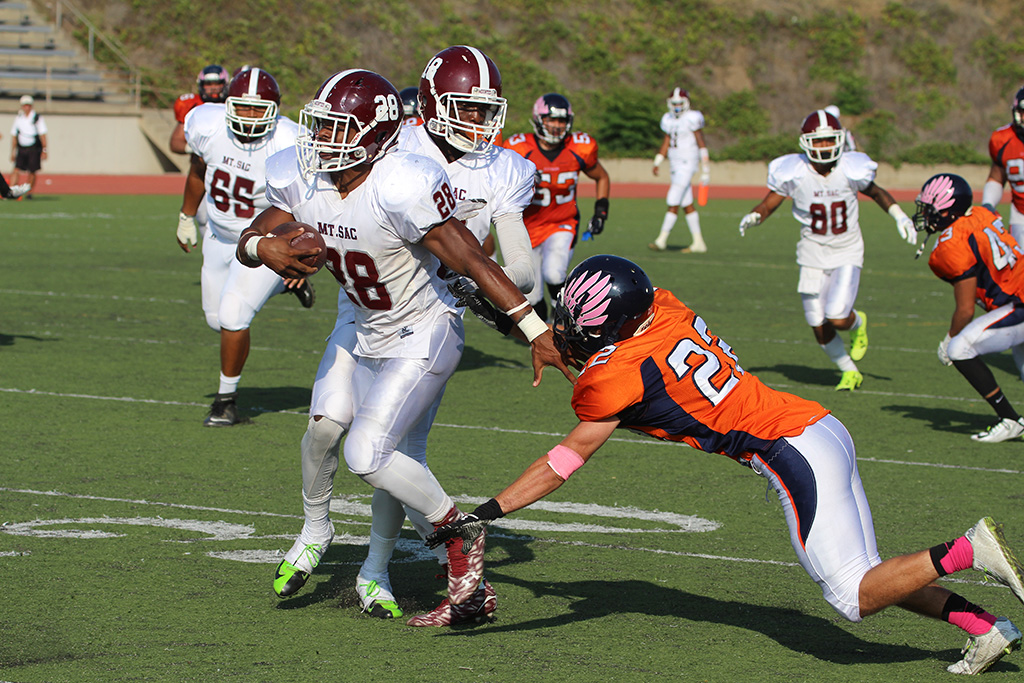 ---
The Fighting Owls lost against Mt. San Antonio College finishing with a score of 41-10.
Citrus football players were dropping left and right with injuries and by the end of the game there were injuries including three concussions and one player removed for a possible serious injury.
"We lost a lot of key impact players and left it up to the back-up players to pick up the slack." Said Brayton Newton, wide receiver for the Owls, who suffered a rib and hip injury around the second quarter.
The Owls suffered another big loss on defense when Justin Hornsby, defensive end player, left the game due to a ruptured spleen.
Citrus made 39 total offensive plays, almost just as much as Mt. SAC's 40, but didn't cover nearly as much ground.
Mt. SAC totaled 293 yards and held Citrus to 88 yards.
"We came out here knowing we needed a big win," said Aaren Vaughns, running back for Mt. SAC, who scored a 69-yard pass in the second quarter.
Citrus was unable to convert on any of their third down plays throughout the entire game.
"There were a lot of injuries but that's no excuse for not winning, we had a game plan we though was going to work and it just didn't turn out that way," said Christian Beltran, tight end player for Citrus.
The next Fighting Owls home game is against Riverside City College on Nov. 14.
Corrections made: 10/21 Only three players suffered concussions, Justin Hornsby did not suffer a ruptured spleen according to Sports Information Coordinator Andrew Wheeler.
---
---