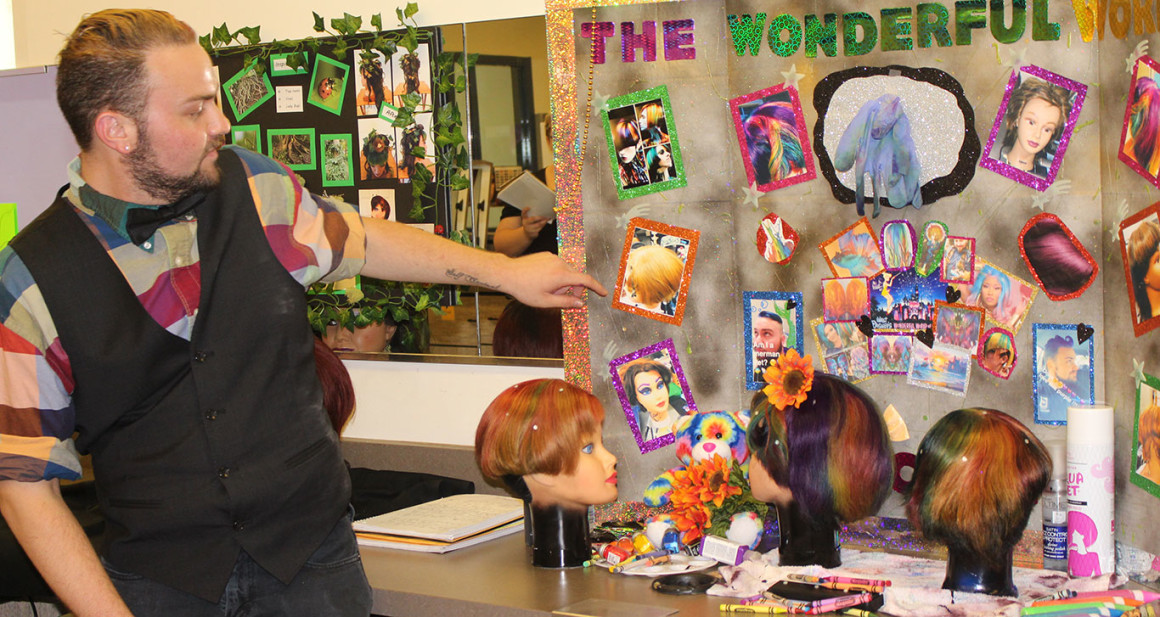 ---
Expect creatures with extravagant hairstyles and exotic makeup on the fashion runway during cosmetology's annual Halloween Hairshow.
Student designers will be working with models in two categories:  fantasy and horror.
"I really enjoy this program," said Natalia Pryannik, 38, cosmetology student.  "They teach you a really strong foundation for cosmetology that you can use in your career."
Pryannik recently won first place in a statewide hairstyling competition where she competed against students from 34 other California beauty schools.
The hair show is a way for Citrus Cosmetology students to practice their skills and show off their creations in front of a live audience.
"The program has brought me to new levels of creativity that I didn't even know that I had," said Britney Moya, 29, a cosmetology student and professional makeup artist.
Students are also preparing for the cosmetology state-licensing exam, which requires 1,600 lab hours of practice.
Upon receiving their cosmetology licenses from the state, students are qualified to find entry-level employment in the beauty industry.
"This is a huge passion of mine and always has been," said Gregory Hidalgo, 24, cosmetology student " The faculty and staff here at Citrus College are always there for you for anything that you need to succeed in your education."
This showcase will focus on cosmetology students working on both hair and makeup and esthetician students working only on makeup.
The fantasy category will feature creations inspired by "Alice in Wonderland," Disney characters and "Kingdom Hearts" characters.
The horror category will feature creations from the popular show "The Walking Dead" and the classic horror movie "Night Of The Living Dead."
Cosmetology students are planning to hold two raffles at the show, one for $1 and another for $5 a ticket for various hair and beauty products.
Proceeds will go to the cosmetology department specifically for the hair shows.
The Halloween Hair Show is scheduled for 6 p.m. Oct. 29 in the Campus Center.
Doors open at 5 p.m.  Admission is free, and the show is open to the public.
---
---