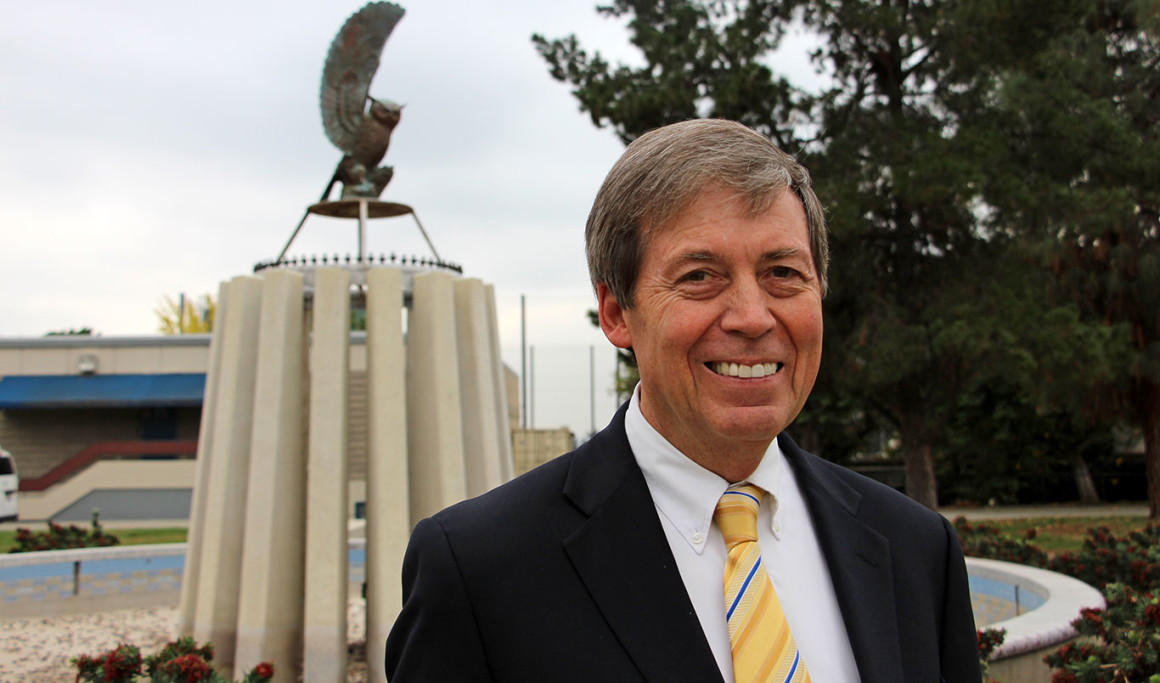 ---
Most community college students struggle to balance work and classes while searching to find a career they love. Fewer of them continue to keep up that lifestyle as they progress.
Then again, former Area 1 Trustee Gary L. Woods has never been your typical community college success story.
Woods, who is now running for the Area 5 seat on the Citrus Community College District Board of Trustees against incumbent Joanne Montgomery, knows the next two weeks leading up to the Nov. 3 election will take a lot of effort, especially since he is the underdog.
But for him hard work is routine.
"Almost everything I had to do, I had to work for," Woods said.
The son of blue-collar postal workers, Woods grew up in Pasadena. Early on he realized that if he was going to get ahead in life, he was going to have to earn his way himself.
"That's why I went to a community college for two years," said Woods, who majored in accounting at Pasadena City College, while working as a box boy in a market full time to help pay for his education.
"I pretty much had to work while I went to school, like a lot of people do," he said.
Woods then transferred to the University of Southern California, where he continued to balance his education with work.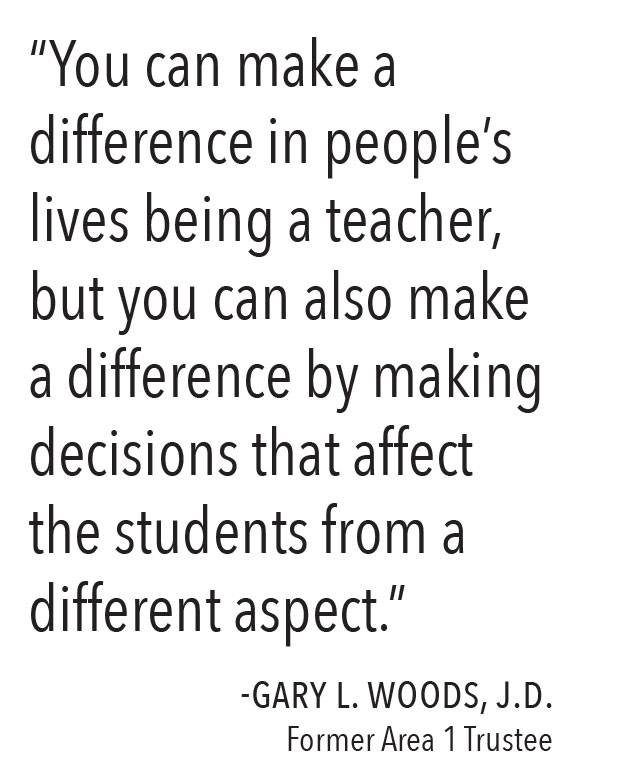 "You have to prioritize," Woods said. " I guess that's why I relate to community college students."
"I got the opportunity to go to USC, but I still had to work. A lot of community college students have the same story."
Although he had his heart set on pursuing law, after earning a Bachelor of Science in Accounting, Woods, decided to pursue a Master of Science in Education to begin a new venture, teaching–a profession he admits he never intended to pursue.
Eventually teaching provided a good basis to work while he attended Southwestern Law School. It was after he started teaching in lower income areas such as Manual Arts High School in South Central Los Angeles and Huntington Park High School that Woods began to see the effects of helping students from undeserved backgrounds.
"One of the things I got out of [teaching] was that 95 percent of the kids there are great," Woods said, relating his experience teaching in low-income areas to the challenges that come with helping students find their way in the community college environment.
Woods gained much from the opportunity to work with students and parents from different ethnic and financial backgrounds than in the predominantly white area of Pasadena where he spent his childhood, high school and community college years.
His message to his current students has been his model for teaching since then.
"The priority is education. I don't care if you love me or not. What I care is that you are the best that comes out of this class. That's my job."
Woods taught at Belmont High School from 1968-75 as well as part-time at his alma matter, PCC, to pay for night classes at Southwestern where he earned his Juris Doctorate in 1974. He soon began teaching at PCC full time soon after.
In 1982, Woods was first elected to the Citrus Community College Board of Trustees as the Area 1 seat of Azusa, the city he moved to after spending most his life in Pasadena.
"Pretty much my whole life up until that moment was about community college. I had been a student and a professor," Woods said, reminiscing about his initial inspiration to run for the office.
Woods served on the board for 32 years.  Both he and Montgomery were both on the board that oversaw the passage and issuance of the Measure G facilities bonds in 2004 and have both served as board president.
Woods also recalls lobbying the Los Angeles County Board of Supervisor to build what would eventually become the FoothillGold Line APU/Citrus station.
"It helps a lot of people that don't have much money, have access to community college," said Woods who recalls his days of being a student on a budget.
In 2013, Woods came under fire when the California Teachers Association and the Citrus College Faculty Association union launched an investigation into his residency.
The unions contended that Woods did not live in the low-income Azusa apartment as he claimed, but rather in a $1.7 million home in Sierra Madre home Woods co-owns.
"I've got four or five properties," Woods said in a previous interview with the Clarion. "I only own a third of the property in Sierra Madre.] I don't [solely] own the property, it's an investment."
Woods lost his Area 1 seat that is now represented by current Trustee Barbara Dickerson.
Woods, who has been living in Monrovia since January 2015, expressed confidence that he can still make an impact and work with the other board members if he is elected.
He noted that in the recent exit interview with visiting team representing the Accreditation Committee for Community and Junior Colleges' their initial findings were that Citrus College's self-evaluation report showed a lack of reflection and depth.
"Citrus College has had a poor report with the accreditation committee," Woods said. "I've served on two accreditation committees, so I am familiar with the accreditation process."
Woods has been involved with community colleges on almost every level, as a student, a faculty member, dean and administrator. Although his mindset early on was on accounting and law, he has more than 40 years of experience in education.
He still practices business law and teaches part-time at PCC, juggling work and education while still making a difference in the lives of students on more than an academic level.
"You can make a difference in people's lives being a teacher, but you can also make a difference by making decisions that affect the students from a different aspect," said Woods, looking at this possible return to the board as his way to extend his influence on student outcomes.
"Rather than give them homework, you can give them resources in areas that will benefit them."
---
---