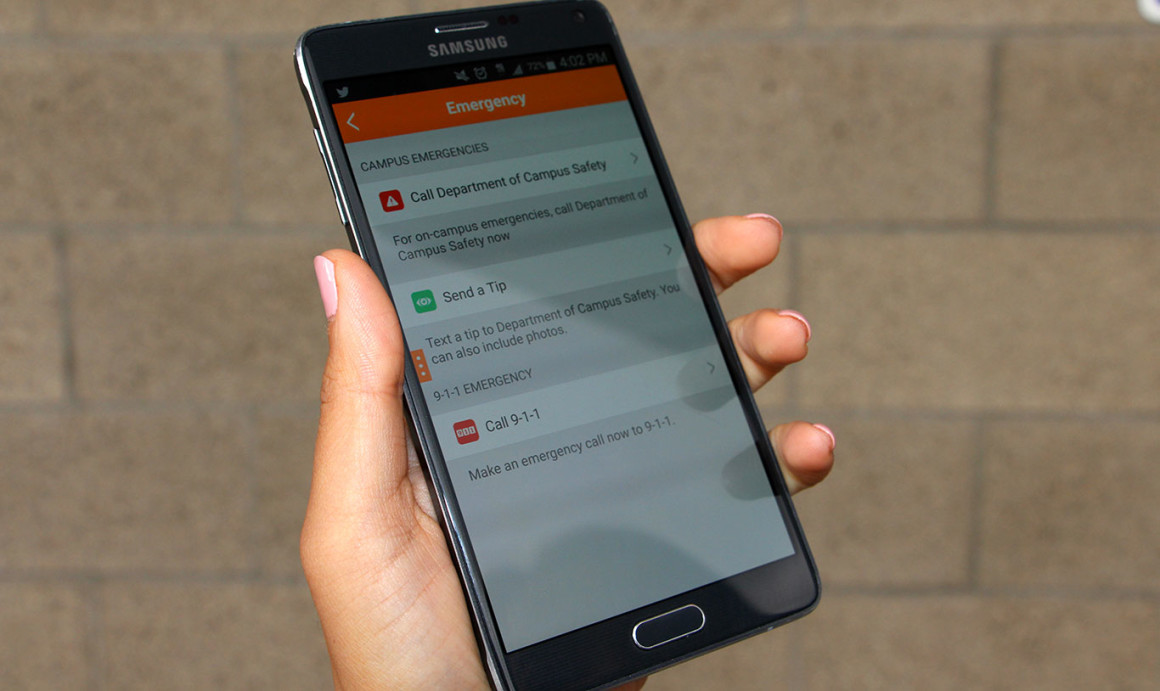 ---
As shootings on college campuses have become more and more common, like the recent shootings at Umpqua Community College, Northern Arizona University and Texas Southern University, improving safety services is vital.
A Campus Safety app for Citrus College students and employees was released on Oct. 19.
Citrus is the only community college campus in the area that has a safety service like this.
Every year a program review is conducted to help the Campus Safety department improve services. One of the recommendations was technology updates and how they could use technology more.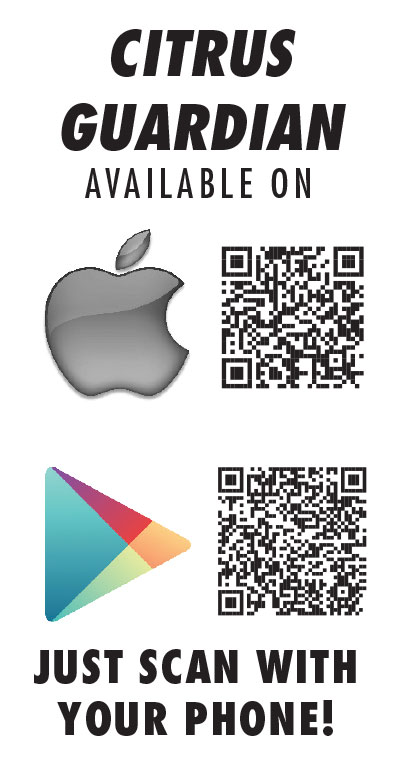 This led to the idea of the Citrus Guardian, which is available as a free download on the App Store and Google Play.
Benjamin Macias, Campus Safety supervisor, played a big role in the development of this app.
"When we conducted our employee survey and our student survey, we noticed some people didn't know the basic things, like how to get a hold of campus safety," Macias said. "They didn't know our number. They didn't know what services we provide, hence the development of the app."
Citrus Guardian has been in development for two years.
Rave Mobile Security, a company that began creating campus safety app 10 years ago, powers the app.
Todd Piett, chief product officer at Rave Mobile Security, explained how they wanted to focus on public safety at colleges.
They began by interviewing thousands of students and giving them different scenarios like leaving dorms or going to remote parking and asked them what would make them feel more safe.
"Campus safety officers can't be everywhere so we looked at different ways to provide [students] with escorts," Piett said.
Zak Staub, 21, an engineering major, is one of the lead campus safety assistants.
"Students should be encouraged to use [the app] because it adds another layer of what Campus Safety provides for the students," Staub said. "It allows us to go even further and add another layer of security and safety to them."
You will be able to log in to the app with your Citrus College email and will be given a PIN number only you and Campus Safety will know.
Students and employees will be able to create profiles and input their names, phone numbers, photos, medical conditions and any other information they would like to give.
These facts will help Campus Safety officers identify and know how to help callers in case of an emergency.
One important feature includes the panic call. Users will be able to tap this button and it will alert Campus Safety by setting off a loud alarm in their office.
The app will then begin to track your location by GPS. The GPS tracker will only be activated when a call is released.
Students and employees will also be able to text Campus Safety anonymous tips regarding suspicious activity in case they do not want to intervene with the situation but would like to report it.
Multimedia messaging will be available as well.
For example, if a bike is stolen, the owner will be able to send Campus Safety a picture of the bike.
The Guardian feature is especially important for students who have classes late at night.
This feature will allow people to invite others to be their guardian and inform them where they are going to be and set up a timer.
If the timer goes off before the user can deactivate it or is unable to, that will inform Campus Safety that something is wrong.
Anything called into Campus Safety will appear on a big screen in their office.
The app will go beyond the campus boundaries as well as it will be working with Smart 911 centers.
Smart 911 is a service used by public safety to be able to send first responders faster and with more information.
"Not only will it be able to help you if you're at Citrus College but if you're in another state and that state or local jurisdiction has a Smart 911 center," Macias said. "You can press 911 and your information will pop up for them."
If the incident occurs on campus, however, it would be better to notify Campus Safety.
When you call 911, it might not be connecting anywhere locally, to people that are not that familiar with the college.
Calling Campus Safety would be more convenient and the situation could be handled a lot faster.
Services like the Citrus Guardian will keep students' nerves at ease.
With the app, Campus Safety aims to promote convenience and provide more safety to students and employees.
However, Macias stresses that this is not going to be the end of all Campus Safety problems.
"This is another additional layer of Campus Safety. It is another layer of safety on campus. It is not the end all solutions. It is not the one solution that takes care of everything," Macias said. "But this is another layer of our already established proactive safety plan that we do on campus."
---
---