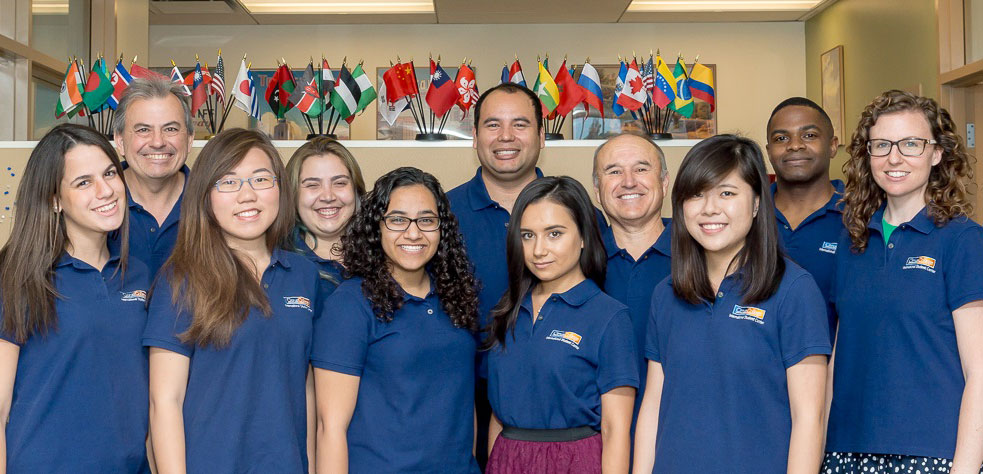 ---
Beyond the language barrier, there is an inherent challenge for many international students when they arrive at Citrus College.
The International Student Center aims to make the transition to American culture a pleasant one.
Citrus College began its acceptance of international students in the 1960-1961 academic year, eventually opening the International Student Office in 1980 and starting its intensive English as a Second Language program in 1984. Since then, the program has only grown.
"We're really trying to give the students a way to integrate into American culture," said Coe Lamoureux, International Students Program supervisor.
"We hold events for the international students, but they're open to all of the campus," Lamoureux said.
The ISC, provides a welcoming academic and social environment for 562 students from 50 different countries.
The program also includes a comprehensive academic program to ensure proficiency in English, housing opportunities through vetted sources and help with the process of acquiring and maintaining a visa.
The success rate of the international students is very high, with 51 degrees awarded to students in the program in the 2013-2014 academic year, making a total of 4.2 percent of the degrees awarded overall.
Their transfer rates are also high, with 25 percent of students transferring to a 4-year college after graduation. The number one major of the students is business.
"Some students go back to their home countries with the education they've gotten here at Citrus," said Lamoureux. "But a majority of those that graduate really want to go to a university to get their bachelor's degree."
These statistics and others about the success rates are found in a packet given to every new international student during a mandatory orientation
The international students have found the ISC program helpful academically, but also emotionally.
"I feel the International Student Center is a place where we can freely talk about our problems," said Hyun Dong Kim, international student from South Korea and student government senator.
The ISC is also hoping for a new mentor program to begin in the near future, with a pairing of an international student and an American student.
The two students would meet on or off campus for days to hangout and experience American culture.
It would also encourage the international students to socialize outside of the program.
"I feel like I'm just part of the program, not part of the school sometimes," said Mohammad Alrwaili, Saudi Arabian student.
"Right now, we isolate ourselves to real American life," said Kim.
Kim hopes that his role on the student government executive board will help encourage other international students to venture out of the ICS lobby.
"I hope we can interact more with the American students," Kim said, "Once there is a mentor program we'll feel more a part of the school."
---
---