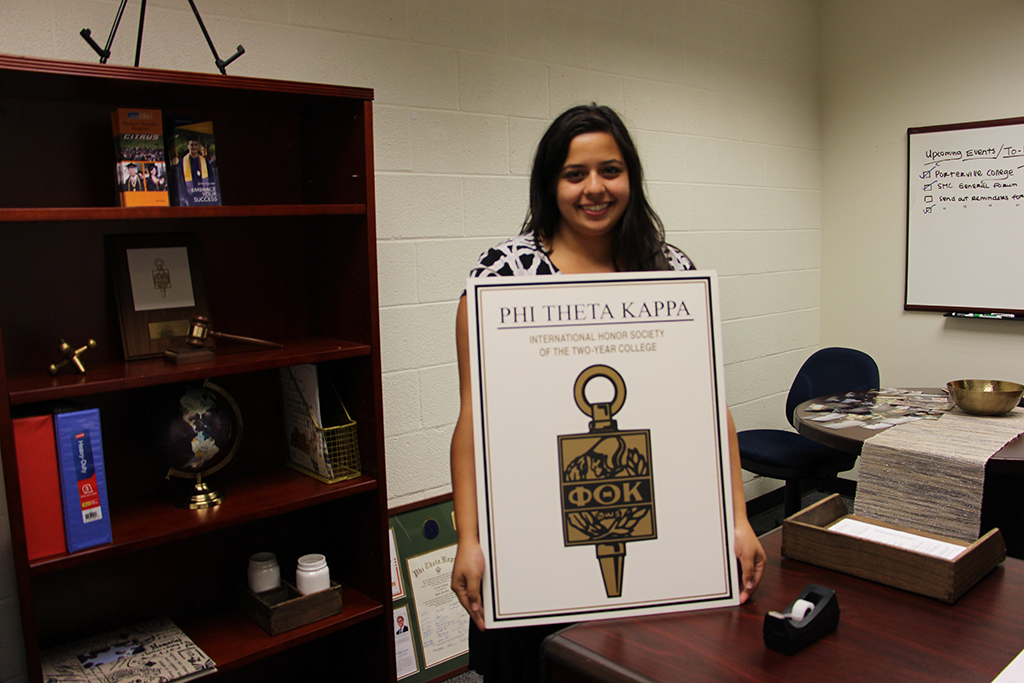 ---
Students who are faced with unexpected and difficult life-changing events often think they have no other choice but to leave school.
But for Citrus College honors student Nicole Wassef, 24, nothing could stop her from getting an education.
Wassef, who is double majoring in philosophy and neuroscience, said  she has always wanted to be a medical doctor.
With that goal in mind, during her high school years, she constantly challenged herself.
At Upland High School, Wassef took advanced courses and even enrolled at Chaffey College to get started on her general education requirements.
She got accepted into the University of California, San Diego for fall 2009 but had to leave after a little more than a year.
Several issues led to her sudden exit from UCSD.
Wassef said her roommate constantly disrespected her by throwing parties and inviting friends to stay and sleep in Wassef's bed without her permission.
She explained she often went home on weekends to Rancho Cucamonga where she was heavily involved in her church's Sunday School program.
However, the main reason why Wassef left UCSD was because of a family tragedy in Egypt, where she has many relatives.
"It is my beloved motherland, Egypt," Wassef said.
When religious conflict intensified between the Muslims and Christians in Egypt, homicides became a common event, she said.
As a result of this tension, two of her cousins were killed in 2010, Wassef said.
"My family and I did everything we could to gather resources to send to not only my family over there, but also to other Egyptians in the same situation," Wassef said.
To help support her extended family and her fellow Egyptians, Wassef took a job at Chaffey College.
She said that after working at Chaffey for about two months, her manager suggested that she apply for enrollment at La Sierra University, a private institution in Riverside, so that she could continue on her educational path.
After about eight months at La Sierra University, Wassef said that she had to leave when her father developed a serious heart condition.
Wassef said she spent a great deal of time worrying and caring for him.
Wassef did well in all her classes at La Sierra except for one: neuroscience.
After receiving a D her GPA dropped from a 3.92 to 3.46, she said.
Since she had enrolled in the honors program at La Sierra, where the minimum GPA accepted is 3.5, she was dropped from the program without a warning or probation period.
Without the grants and scholarships she was receiving from the program, Wassef explained that she absolutely could not afford to stay at La Sierra, but her determination was unstoppable.
She began to search for a community college that would best fit her needs.
"I heard that Citrus was family-oriented, a smaller campus and that it would be worthwhile for me," Wassef said.
Wassef said she immediately joined the Citrus College honors transfer program.
Wassef joined Beta Nu Eta, the Citrus College chapter of Phi Theta Kappa, an international honors society.
"In some ways, [Wassef] was a natural to become the Beta Nu Eta president," said Brian Waddington, professor of history and honors transfer coordinator.
Waddington explained that Wassef's involvement in PTK has helped create the inviting environment  it has.
After serving as the Beta Nu Eta chapter president for one year, Wassef said she was appointed vice president of Nevada/California South West District of Phi Theta Kappa.
This academic year, Wassef serves as both the chapter president and the regional vice president.
"Nicole has a caring character with strong values in family and faith," Waddington said. "She has a magnetic personality and her leadership skills are obvious."
Wassef's best friend, a recent Citrus College transfer student, Katie Swafford, 22, said  Wassef is constantly dealing with hardships but never shows it.
"Nicole is the type of person who has a lot on her plate at all times," Swafford said. "But Nicole pushes through it like she is Michael Phelps in a pool of water."
Giovanna Galifi, PTK vice president of fellowship, said she joined the honors society around the same time Wassef became a member.
Galifi said even though she had barely met Wassef at the time, Wassef had displayed a caring attitude and made sure  Galifi could come to her for advice and support.
"I admire the way she speaks," Galifi said. "She is very convincing and can leave anyone saying 'wow.' "
Wassef said she has yet to figure out where she plans to transfer.
But she knows for sure that she wants to continue her education, no matter what.
"My cousins used to tell me that there are a lot of ups and downs and bumps in life, but if you don't have them, that means you are dead," Wassef said. "Those obstacles are a part of life."
---
---