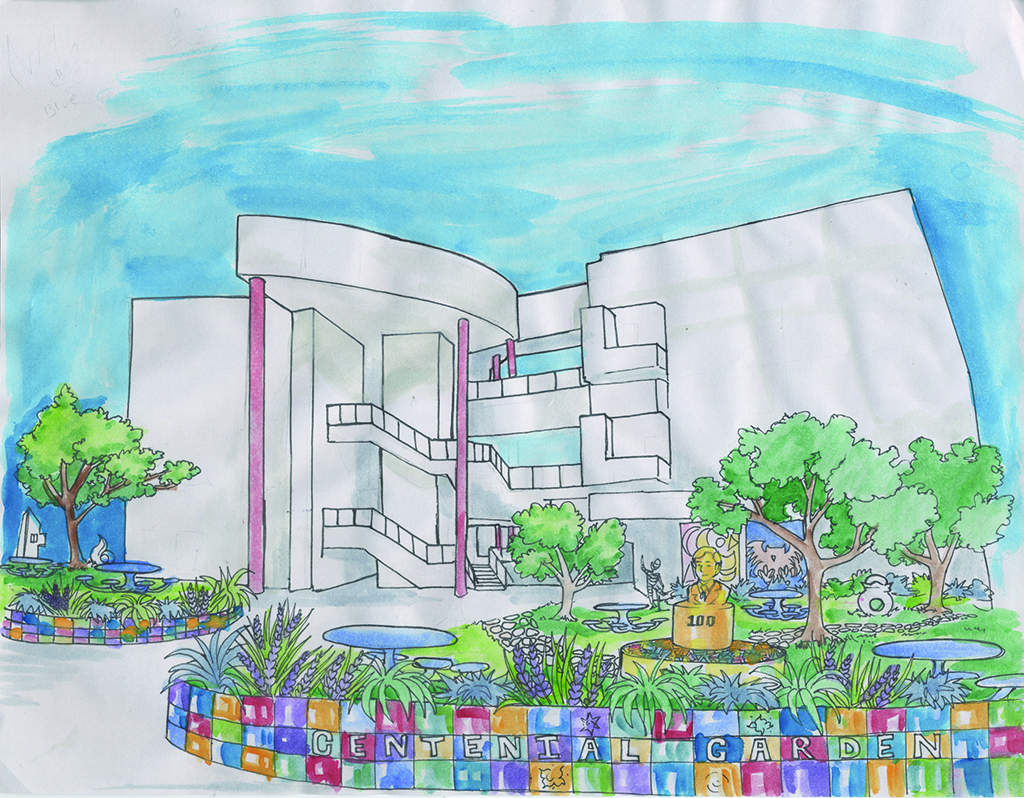 ---
The Fine Arts and Communication Arts building now under construction should include a beautiful out door space that celebrates the proud history of Citrus.
Citrus once had an outdoor area dedicated to students art where they could work and relax peacefully, but the art complex was demolished to make way for the Fine Arts and Communications Arts building that is now in construction.
There are currently plans to build a sculpture garden in front of The Fine Arts and Communication Arts building to feature student artwork, but the project has yet to be started.
This is the college's opportunity to mark a spot on campus dedicated to the history of the school as well as present students artwork.
Other colleges such as University of California Irvine, UC Riverside, and Azusa Pacific University have markers to celebrate their history.
Citrus is older than these schools and has no plan for a plaque or statue marking the occasion.
Too few students know that Citrus was founded in 1915, is the oldest community college in the Los Angeles County and is the fifth oldest community college in California.
This garden could feature native plants and accommodate the California drought.
The maintenance required for water tolerance needs to be considered.
This garden must be both presentable and practical.
Students themselves could volunteer to help create this garden and gain experience by designing or building it.
The college could sponsor a contest for the design of a centennial art piece that honors the school's founding year.
The centennial piece could be a plaque, bust of the school's founder Floyd Hayden, or our 'Fighting Owl' mascot.
This could be an opportunity for architecture and art students to create a long lasting impression on their campus.
In celebration of Citrus College's 100th birthday year, a centennial garden should be built to honor the past and point towards the future.
---
---