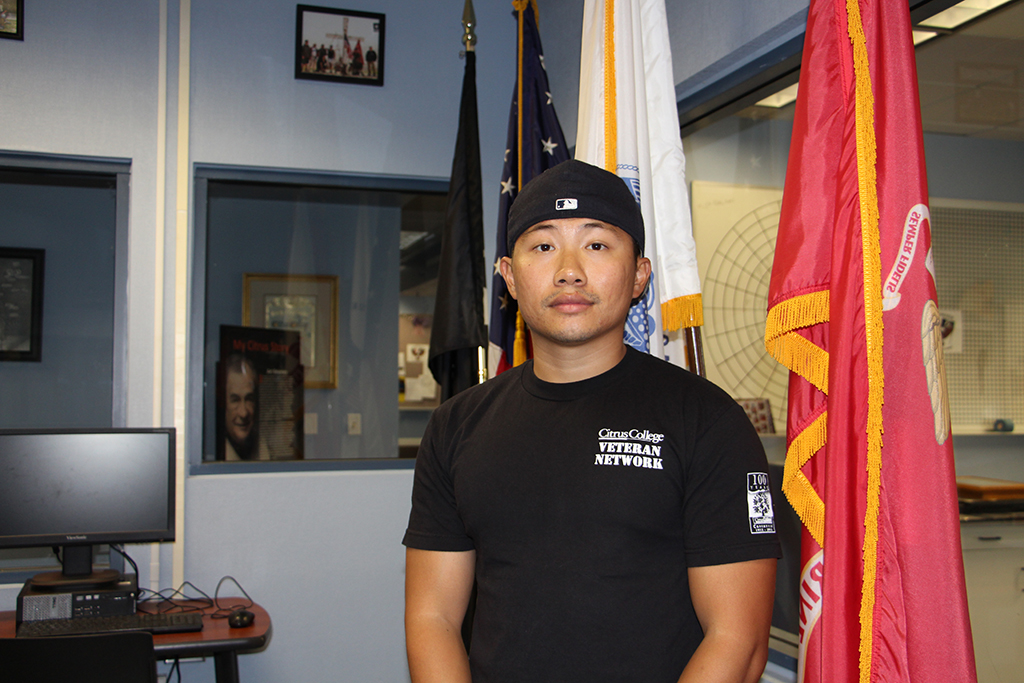 ---
It is never too late to change direction in life.
U.S. Marine Corps veteran and Citrus College alumnus Baron Cheng is proof of this.
Cheng will be delivering a keynote speech on Nov. 5 at the 10th annual "Saluting Our Veterans" ceremony in the Campus Center Mall.
In his 20s, Cheng began to realize that his life was not turning out the way he envisioned it.
While he was attending California State University, Fullerton, Cheng was spending more time on his social life than his studies, and his grades were going down.
"I wasn't making the right decisions, and one day I just had an epiphany," Cheng said. "I decided I couldn't live like that anymore."
This turning point led him to do something he had always thought about doing: enlisting in the U.S. Marine Corps.
"I liked the Marines because you earn everything," Cheng said.
"I didn't do it for the money, I didn't get a bonus. I liked the structure. I liked the regulations and how hard the standards were compared to other services," said Cheng.
Before signing papers and leaving for boot camp, Cheng had difficulty getting support from his mother, Tina Cheng.
However, she eventually came to understand that enlisting was something he had to do to grow as a person.
"It's a service for your country, and in the end, it was going to change my life for the better," said Cheng on his decision to enlist.
Cheng reported for boot camp at Marine Corps Recruit Depot, San Diego. He recalls his first day as having been exciting yet miserable.
"They took everything away from me," Cheng said. "But being placed into something you've never been to before and being somewhere new was very exciting."
"Being surrounded by people who volunteered and left home from around the country to be in that spot, to be a Marine and earn the title is something that I'll always remember," Cheng said.
Cheng trained to become a field radio operator at the Marine Corps Air Ground Combat Center Twentynine Palms in California.
After his time in the service, Cheng tried to keep busy yet he knew he had to go back to school right away.
"Someone in Twentynine Palms talked about coming to Citrus College. I heard they had a really good program so I decided to do my own research and check it out," Cheng said.
Upon enrolling at Citrus College, Cheng became involved with the Veterans Center and became a mentor to other veterans.
"He's a true volunteer," said Monica Christianson, Ph.D., director of the Veterans Program and mental health counselor at Citrus College. "He could have been getting paid through the Veterans Affairs work study but, he never took it upon himself to get paid."
"He's always the first one to volunteer. A couple of years ago he helped set up the Toys for Tots toy drive," said Christianson.
Cheng received his associate degree in administration of justice in 2014. He is now enrolled at Azusa Pacific University where he plans to earn his bachelor's degree in business management.
"In the long run, it is just a check mark, to say that I can do it," Cheng said.
His friends have no doubt Cheng will succeed in whatever he sets his mind to.
"He's hardworking, he's persistent in his education and career goals," said Patrick Cam, 24, a criminal justice major.
---
---