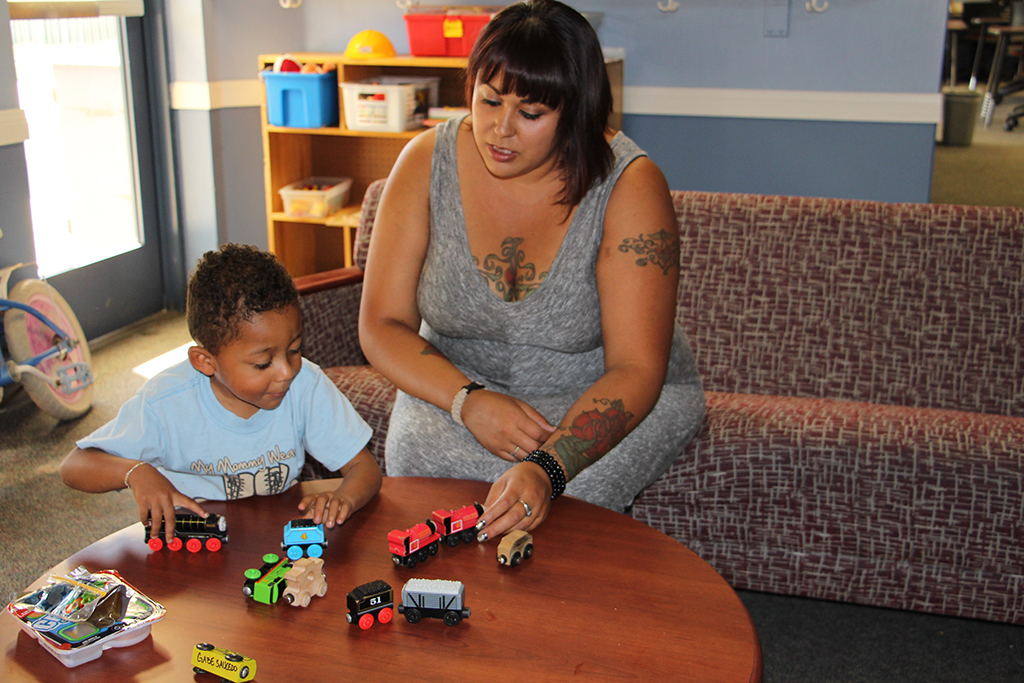 ---
A mother will do anything to support. Sometimes that means changing direction and going back to school.
U.S. Army veteran and Citrus College alumna, Elizabeth Saucedo did just that.
Saucedo, who served in the Army from 2007 to 2010, is the epitome of a hardworking mother.
Saucedo will be delivering her keynote speech at the 10th annual "Saluting Our Veterans" ceremony tomorrow in the Campus Center Mall, along with Marine Corps veteran Baron Cheng.
Before enlisting in the Army, Saucedo attended Citrus College and was running her own daycare center in Glendora.
Although she enjoyed working with kids, Saucedo was not satisfied with the direction her life was taking.
"I didn't enjoy it because it was something my parents made me do," Saucedo said. "My parents were paying for college as long as I went down the child development route."
Saucedo decided to make a change.
Since she had no financial backing to continue school, Saucedo decided to enlist in the U.S. Army for the educational benefits.
"Up until that point, no one in my family had served, so I felt like I had a moral obligation," she said.
Saucedo began basic training at Fort Leonard Wood in Missouri.
Before enlisting, her only ideas of the military came from movies.
"I thought someone was going to be yelling at me the whole time, and I would end up being scared and crying, but it wasn't that way," Saucedo said. "I learned really quick that as long as you do what you're told and do things correctly that you would be fine."
Saucedo's advanced individual training, was to be a military police officer.
At the time it was the closest job to combat a female could go to," Saucedo said. "I figured if I was going to join the military then I wasn't just going to sit behind a desk. I actually wanted to do something. I wanted to be in the fight with the guys."
Saucedo was then stationed at Fort Steward, Ga. until she was deployed to Iraq, where she served from 2009 to 2010.
She was a 50-caliber machine gunner and a driver.
"We would train the Iraqi police on how to be police officers," Saucedo said. "We were constantly on missions with them, going to their stations and training them to do basic functions, such as how to clear a room, and weapons safety," Saucedo said.
After returning from Iraq, Saucedo gave birth to her son Gabriel in 2011.
Soon faced with the difficulties of being a single parent in the military so she decided to leave the Army.
"It was kind of bittersweet making the decision of getting out of the military," Saucedo said.
Upon leaving the military, Saucedo first became occupied with her cousin's wedding then fell into a state of depression.
"I didn't want to play with my kid. I couldn't. I wasn't functioning correctly," Saucedo said. "It got to the point where it was difficult to interact with my child, and being a parent whose only focus is my child, I knew there was something wrong."
Saucedo realized she had to go back to school but did not know how to start the process of applying.
In 2012, she visited the Veterans Success Center at Citrus College, where she found much needed help.
Saucedo had found her calling.
"I felt like this is what I needed to do, help other veterans get unlost," she said.
Upon receiving her associate degree from Citrus College in 2014, Saucedo transferred to Azusa Pacific University, where she is currently enrolled in a bachelor's of social work program.
The Army gave Saucedo the skills she needs in order to be successful for herself and her child, she said.
"I came out a leader, knowledgeable, assertive and direct. Those are qualities some people find unattractive, but I think they are qualities which will help me, especially with my career direction and the people I want to work with, which is veterans," Saucedo said. "They're used to it, so its not like I'm going to come off as pushy or bossy."
"I hope I get to the point where I can help veterans, specifically Iraq and Afghanistan veterans, get to the point where they feel comfortable with their educational goals and making that a priority," Saucedo said.
"She's really good at stepping into someone's shoes really easy. She can step in wherever you ask her and she'll step in and make it work. She can rise to the moment," said Monica Christianson, Ph.D., director of the Veterans Program and mental health counselor.
---
---