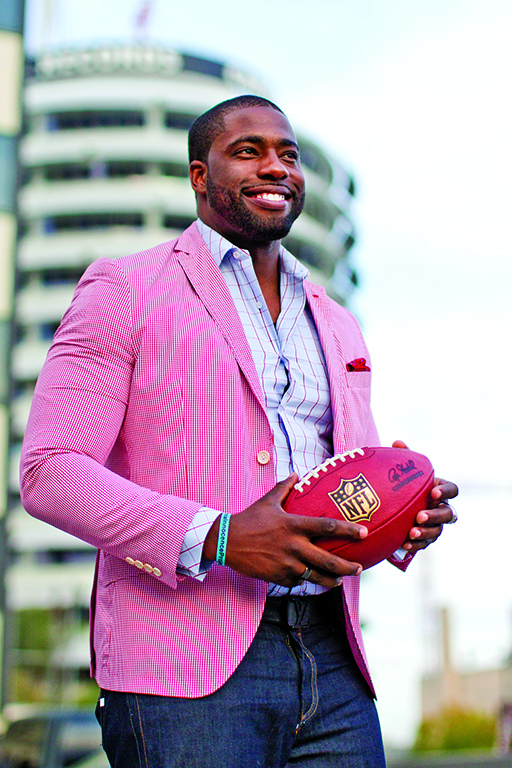 ---
Students searching for inspiration before final exams begin need look no farther than the Haugh Performing Arts Center at Citrus College.
A recent increase in state funding to support Student Equity Planning has given Citrus College an opportunity to host its very first speaker series.
The yearlong program will feature contemporary motivational speakers who will tell their stories and share the adversities they have had to overcome in hope of inspiring Citrus students to persevere and reach their goals.
Admission is free.
To kick off the speaker series, Brian Banks, 30, a former NFL player who was falsely accused of a crime, is scheduled to speak on Nov. 16 at 12:15 p.m. in the HPAC.
Jackie Cruz, 23, a musician and an actress best known for her role as Flaca in "Orange is the New Black" is scheduled to speak in the HPAC on Nov. 19 at noon.
A free box lunch will be provided to the first 150 students who RSVP for Banks' speech.
"Since Monica [Killen] was in agreement with it and had the funds for it, we decided to launch The Speaker Series," said John Vaughan, professor of dance and curriculum chair of the Faculty Learning Institute. "It was something [the FLI committee] wanted to do for a long time."
The FLI committee is still in the process of choosing speakers for the spring 2016 semester, Vaughan said.
The FLI committee wanted to pick speakers whom students would know and be excited to see, Vaughan said.
The FLI was committee uses for two criteria: the speaker's ability to resonate with the demographics of Citrus students, and a personal narrative of having overcome obstacles and achieved success.
"I tested a few names in my classes," Vaughan said. "Every time I said Jackie Cruz the students would go 'Ahhhh! I follow her on Twitter! I can't wait!'"
Banks was falsely accused of raping one of his high school classmates.
He was able to clear his name in 2011 when his accuser was recorded confessing that she had fabricated the crime story.
Cruz, who was involved in a near fatal accident when she was 17, underwent brain surgery.
After that tragic event, Cruz vowed to do pursue her dreams of becoming an entertainer.
In spring of 2015, Citrus College received increased state funding specifically aimed at promoting student equity, said Monica Killen, director of college success.
The goal of student equity is to level the playing field for historically underrepresented groups including Hispanics, African-Americans, foster youth and Disabled Students Programs and Services.
Killen said there was also a professional development side to the Speaker Series.
She said that although the Citrus faculty is exposed to diverse ideas and are well-trained in that diversity, there are still certain things about the students can be communicated through these speakers.
"Our demographics are changing and we want the faculty to have the opportunity to hear about new perspectives that exist within our community," Killen said.
Linda Graves, interim director of the Haugh Performing Arts Center, has worked to suggest other speakers to refer to the FLI.
Graves said she goes to conferences every year where she meets with agencies that represent performers and speakers.
Graves said she is open to student and faculty suggestions for speakers to book for Spring 2016.
Students are encouraged to RSVP at the Box Office or by calling (626) 963-9411 Monday through Saturday between 11 a.m. and 4 p.m.
"Life will throw curveballs but you can overcome challenges and succeed in whatever your goals are," Killen said. "I think these speakers could touch that one student and provide that inspiration that they need."
---
---