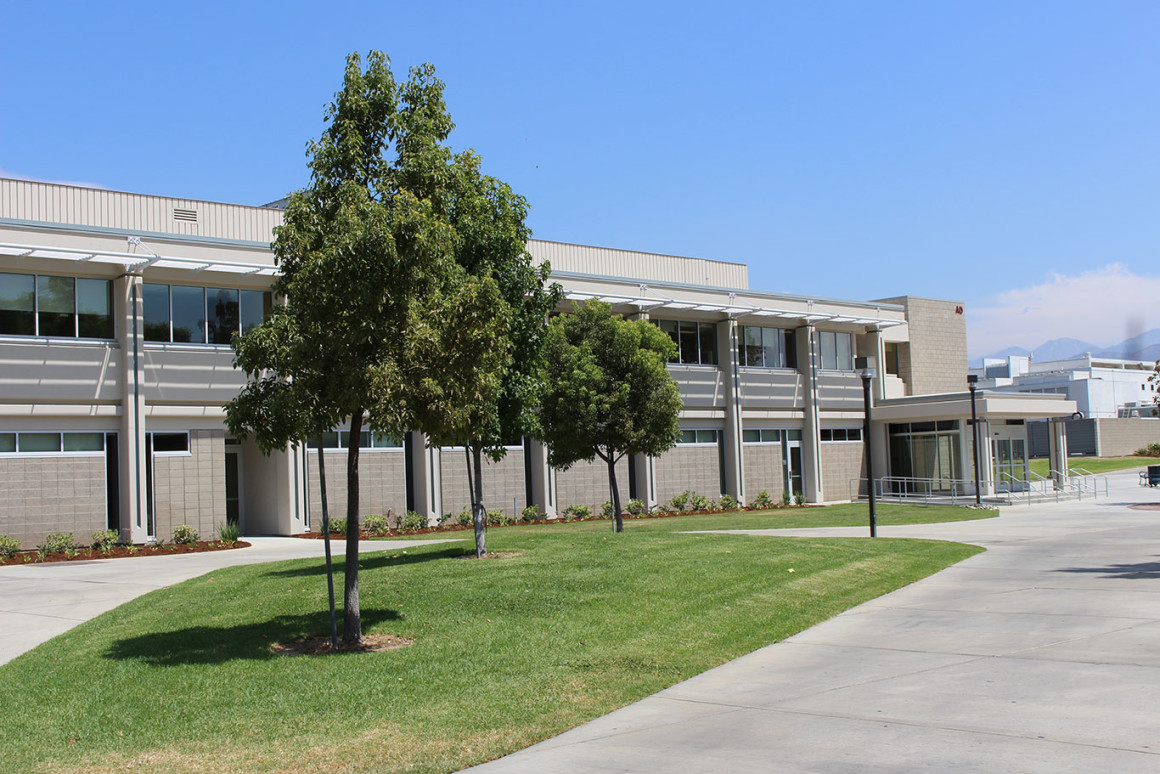 ---
Citrus College is anxiously awaiting the Accrediting Commission for Community and Junior Colleges' decision that will determine its accreditation standing that is expected to be given by February 2016.
The ACCJC, the agency that sent a visiting team to evaluate Citrus College two months ago, is now under scrutiny.
Campus officials were anticipating positive feedback for their work on the 339-page self-study report.
After more than three years of work involving input from more than 100 people, officials did not expect to be scolded for what the visitors described as lack of effort and missing data in a self-study report.
However, that was the message delivered by the 14-member visiting team lead by the Yuba Community College District Chancellor, Douglas Houston, Ph.D. on Oct. 1.
Arvid Spor, Ed.D., vice president of academic affairs and accreditation liaison officer, said he believes in the accreditation process, but he can also identify that the issue at hand.
"The way the message was delivered that day, I have never seen a team chair ever do that," Spor said regarding the visiting team's exit forum at Citrus.
Visiting team members are supposed to be peers to faculty and administration at the colleges, Spor said.
That judgment appears to have been reflected in a Nov. 16 decision by the California Community Colleges Board of Governors, which voted unanimously to direct the state Chancellor's Office to request options other than ACCJC.
The BOG has also mandated that a new accrediting process be created before March 2016.
The process is to include specific recommendations and a timeline for changes to be implemented.
"The vote that the board of governors took last week gave our office the green light for researching and developing the proposal," said Paul Feist, representative for California Community College Chancellor Brice Harris. "We have some work to do here before we got back to the board of governors in March."
A resolution approved by the Board of Governors states that "Within a span of 10 years, ACCJC placed 2/3 of all community colleges in California on some level of sanction; and between 2009 and 2013, ACCJC had a sanction rate of approximately 53 percent (compared to 12 percent within other regions)."
The resolution also states "two Chancellors of the California community colleges have convened three advisory task forces to address the increased complaints and concerns about ACCJC for over a decade."
As of June 2015, 12 California community colleges have been cited, including Pasadena City College, which is currently on ACCJC probation.
The task force appointed by California Community Colleges Chancellor Brice W. Harris in 2009, delivered a report in August 2015 that stated the community college system no longer trusted ACCJC.
According to a press release, the BOG has concluded that California Community Colleges system has surpassed the services that ACCJC can currently offer.
In Jan. 2015, pilot bachelor degree programs were instituted at 15 California community colleges.
Because of the expansion in curriculum that California community colleges have implemented throughout the years, the BOG has recommended that peer-evaluation should be done by four-year colleges and universities to guarantee high caliber programs for students.
In the same report, the task force noted that this loss of confidence was partly due to the unusually high and frequent number of penalties given to California community colleges in comparison to other colleges around the country.
Mortuary science, dental hygiene and bio-manufacturing are among the bachelor's degrees being offered at certain California community colleges.
Rio Hondo College, located in Whittier, is part of this pilot program with the addition of an automotive technology bachelor's degree.
As more CCCs venture into this new territory, ACCJC, which solely accredits two-year institutions, may become irrelevant.
"The Board of Governors is looking to the future needs of our colleges and striving to ensure the highest level of quality for 2.1 million students we serve," Board President Geoffrey L. Baum said in a press release. 
Baum went on to say that faculty, staff, trustees and other leaders and decision-makers are all on the same page to seek to improve the current accreditation process. They are all looking "forward to examining a proposal for change early next year," Baum said.
"It makes sense for professionals and faculty and others from four-year institutions to be involved in the review process of our colleges," Feist said.
Although Citrus has not received official results form ACCJC for accreditation status, college officials are hopeful that the institution will receive high marks.
But even of the BOG decides to replace ACCJC, it may take a long time to implement that change said Academic Senate President Alfie Swan.
On Oct. 19 ACCJC held a special meeting in Sacramento, California on Oct. 9, 2015 in response to the report released from the California Community Colleges Chancellor's Office Task Force as stated in a press release from the commission.
The commission announced the first two discussion and listening meeting sessions on Oct. 30 at Bakersfield College and Nov. 13 at Rancho Santiago Community College District Offices, as well as future sessions.
ACCJC was not yet available for comment.
---
---