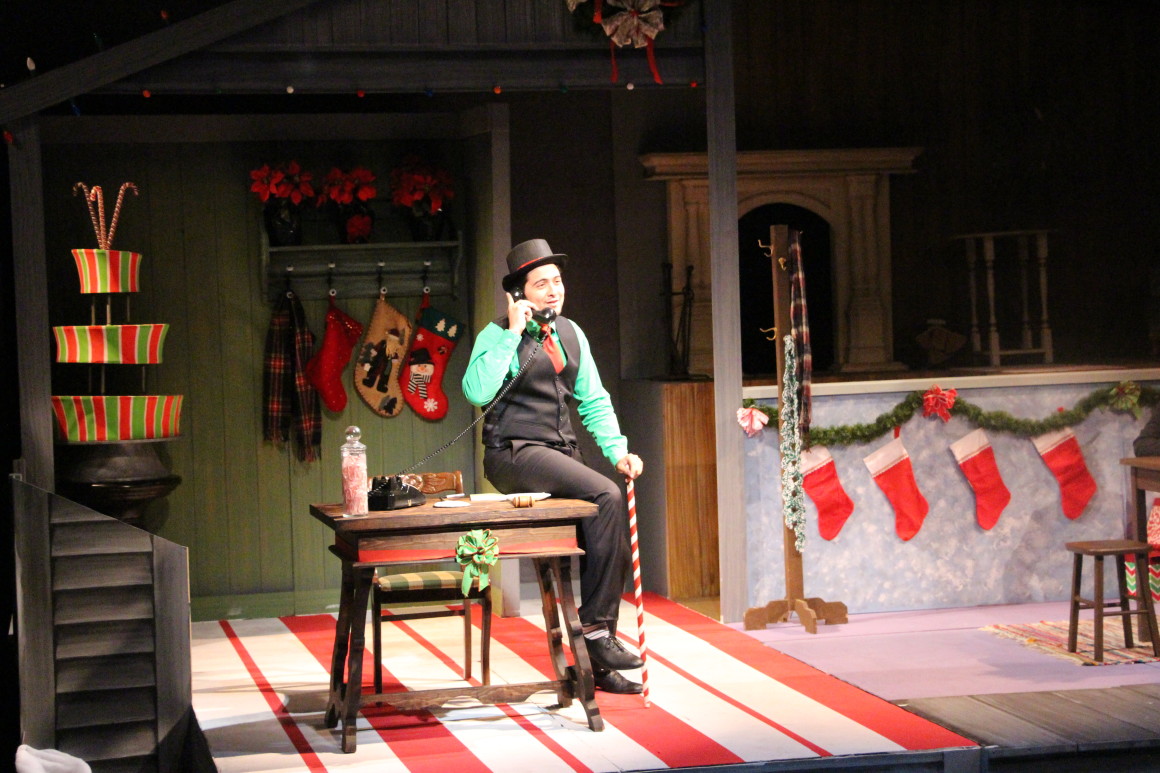 ---
"Candy Cane Corners and the Almost Un-Christmas" has all the joy and cheer everyone loves about the holiday season with great morals educating people to have an open mind and be accepting of others who may be different.
The story tells the tale of the Okunugger family, who have recently moved from a town named Obershdorf to Candy Cane Corners, a town that celebrates Christmas all year long. The problem is that the Okunuggers have never heard of Christmas.
Citrus alumna Summer Stratton, who is directing the show, described the townspeople's reaction when they discovered that the new family does not know about Christmas.
"At first they panic," Stratton said. "The town is terrified of them, but after coaxing from the mayor, they decide to give them a chance. The kids of the town love the new family, but the adults are very traditional and afraid of change."
Citrus student Danny Lazo, who plays Jack Christmas, mayor of Candy Cane Corners describes his character as kind, open minded and proud of his town.
"I even have Santa on speed dial," Lazo said commenting on the mayor's connectivity.
Ryan Jones, who plays Mr. Prester Okunugger, describes his character as a loving husband and devoted father of two. The Okunugger family is doing their best to understand the traditions of the town, but some local residents are not all that receptive of their traditions.
After the Okunugger family shares their traditions with the residents of Candy Cane Corners, the family and residents learn a lesson in accepting others for who they are.
The story of "Candy Cane Corners and the Almost Un-Christmas" is very light-hearted and playful. At times it is ridiculous and silly, Jones said, but ends on a heartfelt note.
"It warms the hearts of anybody who sees it," Jones said.
The story appeals to any age group, young and old. It is in the rotation of holiday shows performed in The Little Theatre, acted out by Citrus students every few years, according to Stratton.
"Candy Cane Corners and the Almost Un-Christmas" will be performed in The Little Theatre at Citrus College on Saturday at 1:30 p.m. and 3:30 p.m. The show will also be performed in front of local schools in the area today until Friday.
Tickets for "Candy Cane Corners and the Almost Un-Christmas" can be purchased at the box office in front of the Haugh Performing Arts Center or online at http://tickets.haughpac.com/single/EventListing.aspx for $8, but the shows are expected to sell out quickly. For availability or questions regarding the shows times, the box office can be contacted at (626) 963-9411.
---
---