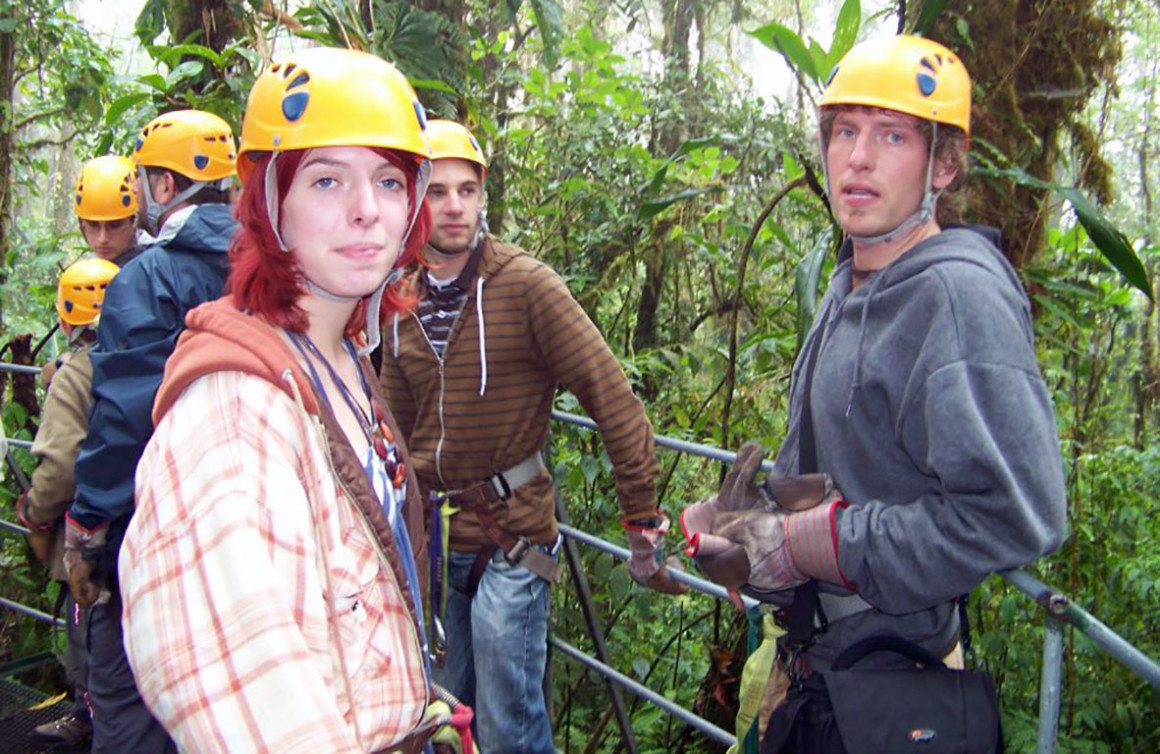 ---
Despite any fears students may have, they should attempt to study abroad.
Citrus College has hosted previous study abroad programs in places such as Austria, Italy and Spain.
This semester, a group of students have traveled to London, England to study.
A Costa Rica trip is scheduled for winter 2016, and a Spain trip is scheduled for spring 2016.
Students often fear studying abroad due to language and cultural barriers, financial burden and safety reasons.
Recent terrorist acts in Paris have increased some people's fear of travel.
As difficult as it may be to overcome, these catastrophes should not curb your sense of adventure and wonder.
Whatever detriments may come our way, we must not let it affect the goal of gaining knowledge and wisdom.
The most prominent issue that most students have with study abroad programs is that they are often too expensive.
Citrus College offers scholarships for students to participate in study abroad programs, such as the Gillman Scholarship and the American Institute For Foreign Study Ambassador Scholarship.
To apply for the Gillman Scholarship, you must submit transcripts, write an essay and complete an online application, while the AIFS Scholarship requires you to send your grade point average and personal information, then answering a questionnaire to Citrus Study Abroad Specialist John Morris.
Once all requirements are completed, Morris will provide a link to the AIFS application.
The Gillman Scholarship can offer you, on average, $4,000, while AIFS has reported that $800,000 in grants and scholarships are given annually.
If you have the Pell Grant and the Board of Governors Waiver, it becomes exponentially easier to afford the experience.
Combined with aid from family members or crowd funding sites such as Indiegogo, having the chance to go to Spain or Costa Rica is within hand's reach.
If students apply and get the opportunity to go to another country, they will have the chance to try something new.
Leaving the confines of Los Angeles, California for another country can be scary yet thrilling once you are accustomed to new traditions, languages and food.
We may experience culture shock at first due to the juxtaposition of the way we typically live but once settled in, it is easier to adapt to new surroundings.
Studying abroad provides a change of pace from what Citrus students are usually accustomed to.
While you can obtain a substantial education here at Citrus College, learning and living in foreign countries can be an education in itself.
In order for us to gain cultural understanding, we need to explore, take in experiences and learn that the best possible way to grow as a person is to step out of our comfort zone and embrace brand new ideas.
Students should not be scared of studying abroad, and embrace the culture and heritage of countries around the world.
Any questions students may have about financial aid or benefits of studying abroad may contact John Morris in the Center of Innovation or by emailing studyabroad@citruscollege.edu.
---
---