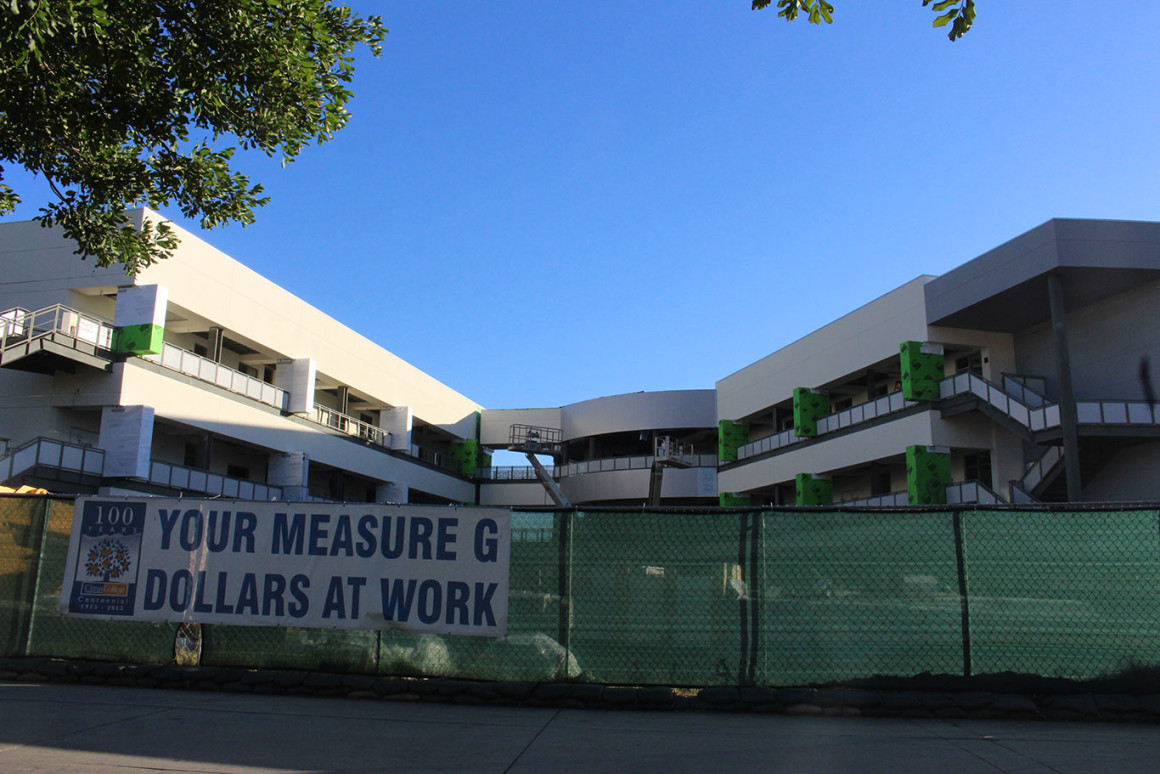 ---
Construction on the new Fine Arts and Communication building should be completed by Aug. 2016.
Construction for the building began two years ago in Aug. 2014, and the timeline for the project is meeting expectations.
Director of facilities and construction, Fred Diamond, said the project is right on schedule. Workers are doing construction on the outside landscaping of the building, the walls inside, the windows, guardrails going in and many more parts.
The next biggest completion in this project will be painting both inside and outside the building.
By the beginning of next semester Diamond said the building should be totally different from now as "cut and fill" known as the grading that makes the flat ground outside will be finished, all extra concrete will go down and most of the landscaping on the outside will be complete.
"Because we have a very good team this project is going very well," Diamond said.
The new Fine Arts and Communications building is almost three times the bigger than the previous building.
Before this project, it was a single story, 14000 square foot building. The new building project is 38000 square feet, three stories tall and will include garden.
Student artwork and a gathering area will be placed in a courtyard in the middle of the layout..
The project also includes a state of the art lecture halls with the capacity for more than 120 people.
"Whenever there is building construction, it is easy to have things go wrong." Diamond said. "But, this project is turning out very good."
Diamond said when the old building was demolished, all the usable material were recycled to use for the new building which was a nice part of the project.
"The difficult part that we had to work around existing utilities," Diamonds said.
Utilities such as electricity could not be shut off completely without shutting it off all over campus.
"Being [three stories] tall, it all goes straight down to the ground, if the ground is not prepared properly then there will be a problem with everything on top of it." Diamond said in reference to the amount of earth work done before construction.
Diamond said the project is fortunate to have very good contractors.
"The students are going to be very happy when they see the building," Diamonds said.
---
---