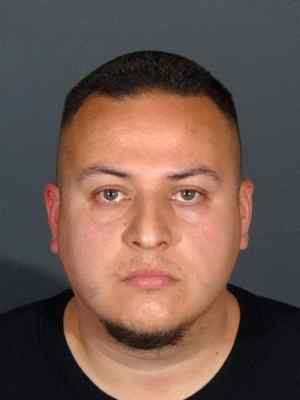 ---
Citrus College District employee Vincent Patino, 34, was arrested on Jan. 27 after pleading "not guilty" to secretly filming women on campus.
Patino will appear in court on Feb. 22 for a preliminary trial at the Citrus Municipal Court at 8:30 a.m.
He is facing charges of 15 counts of misorderly conduct and four counts of invasion of privacy according to Los Angeles County District Attorney Public Information Officer Sarah Ardalani.
Patino, a Citrus College District employee for 10 years, allegedly used his cellphone and hidden cameras to take photographs and videos up the skirts of female students.
The District employee was placed on leave in October 2015, according to a memorandum sharing the district's statement from Citrus College Director of Human Resources, Robert Sammis.
"This arrest is the result of an ongoing investigation by the Glendora Police Department with full cooperation of the District," Sammis said. "At the time the District became aware of the allegations, the employee was promptly placed on leave in accordance with internal procedures."
In an article in the San Gabriel Valley Tribune written by Courtney Tompkins, Glendora Police Department Detective Josh Price said Glendora PD received complaints from witnesses about Patino using his cellphone both in and outside of the bookstore.
"A few of the employees and students we talked to said it had been going on for several years but were afraid to come forward about it," Detective Price said in the article.
He is being held at the Men's Central Jail in Los Angeles with a bail of $475,00 according to county booking records.
---
---