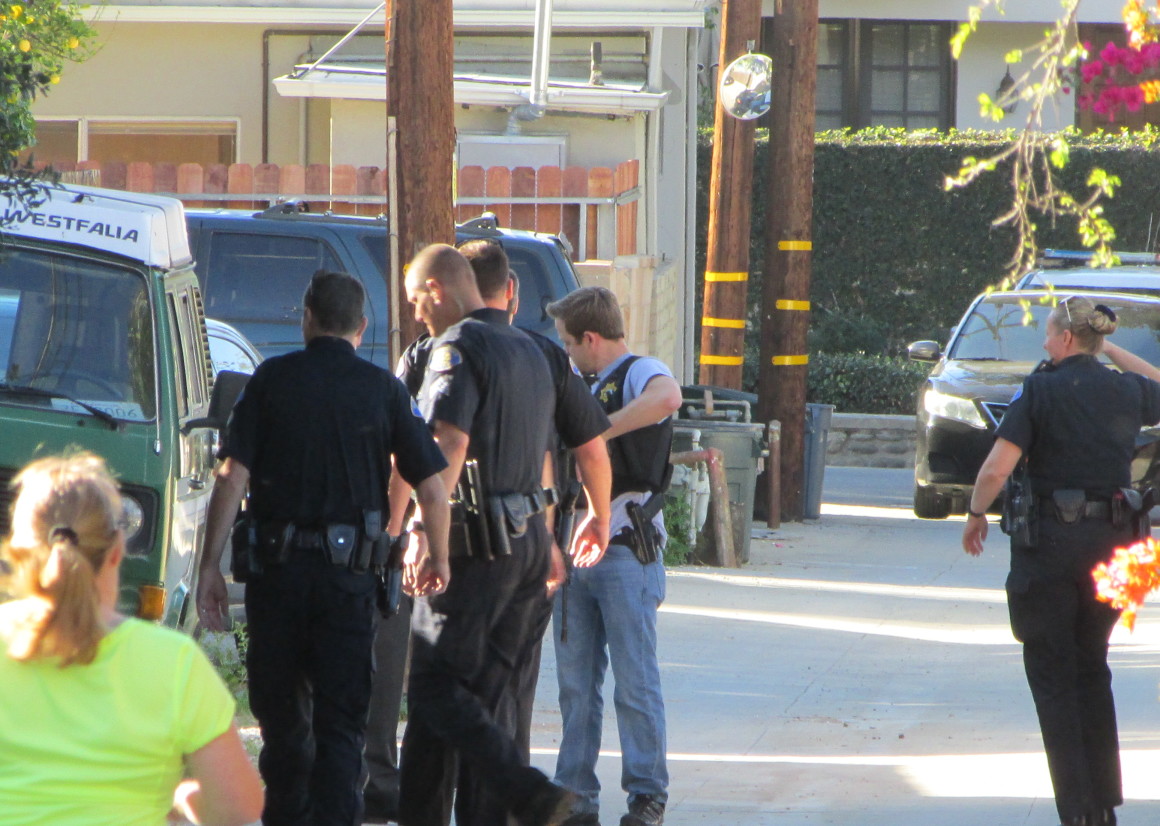 ---
Two suspects, armed with a stolen handgun, were apprehended on Feb. 17th by the Glendora Police Department.
Gilbert Gonzalez from Pico Rivera, attempted to evade capture by running on foot, but was apprehended in a  backyard on Cullen Ave. according to authorities.
Gonzalez, the identified suspicious person, had an outstanding no bail probation warrant, was picked up by Gabriel Ibarra, 35, then taken to Cullen/Whitcomb.
While Glendora PD had Ibarra in custody police proceeded to block off street exits to capture Gonzalez on foot.
Glendora police continued to search the area for the weapon after they had both men in custody and answered residents' questions.
Officer J. Swann explained to curious residents that both suspects were captured before 9:00 a.m. and that they were still searching for weapon as the suspect was possibly armed.
The loaded, stolen handgun was found in Ibarra's vehicle along with multiple stolen objects.
The investigation is still ongoing, additional felony charges on Gonzales and Ibarra are pending.
---
---