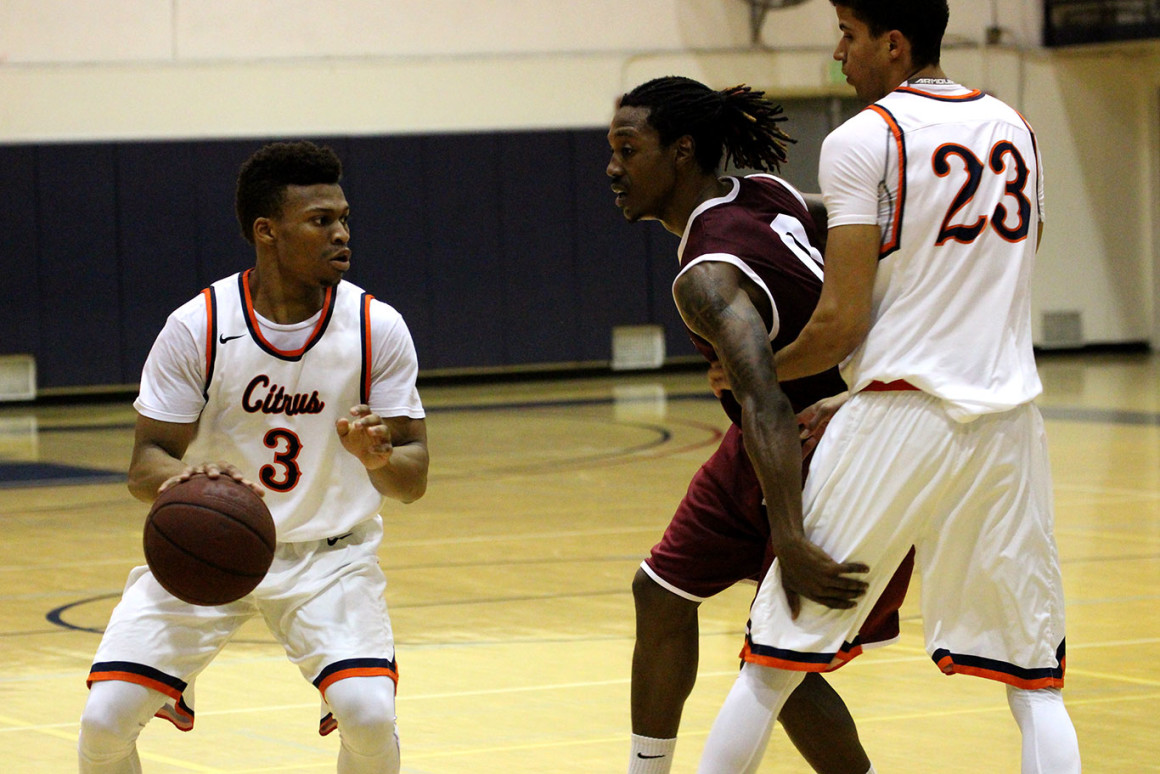 ---
If there were any doubts about whether the Citrus College men's basketball team were ready for the playoffs, they put those concerns to rest early.
With the regular season in the books and the Owls making their tenth consecutive playoff appearance, there was a sense that Citrus was better than what their 14-13 record indicated. In the opening round of the California Community College Athletic Association Playoffs, they proved it.
#18 Citrus College never trailed and defeated #15 Palomar College in a wire-to-wire 77-63 road victory on Wednesday night.
Sophomore guard Caleb Richey provided a huge game for the Owls, scoring 17 points on 6-13 shooting, grabbing seven rebounds, six assists and four steals.
Citrus also got production out of the tandem from Chino Hills High School, sophomore guard Mark Williams scoring 11 points on 5-7 shooting and freshman guard Kenneth Cyprian scoring 12 points, including three three-pointers.
The Owls stormed out of the gates and led Palomar 17-5 after a three-pointer by sophomore guard Jordan McNellys five and a half minutes into the game. There really was no looking back from there.
Citrus took a 33-20 lead with them into the half and picked up where they left off in the second half, extending their lead to 24 points with nine minutes to go after a three-pointer by Richey.
Palomar really struggled to get any production from anyone outside of sophomores Deven Riley and Matt Duniphan. Riley scored 20 points, four rebounds and five assists. Duniphan had a game-high 22 points on 8-12 shooting and snagged eight rebounds.
But Palomar needed more than the 42 points the duo provided.
Citrus shot 54 percent for the game to Palomar's 40 percent, including making 11-24 from the three-point line. Palomar was only 2-12 from long distance.
The Owls got great production out of their bench, outscoring Palomar 24-4.
The win for #18 Citrus College (15-13) means that they will travel to face #2 San Bernardino Valley College (28-3) on Saturday at 7 p.m. San Bernardino Valley defeated Citrus 87-76 earlier this season in December.
---
---