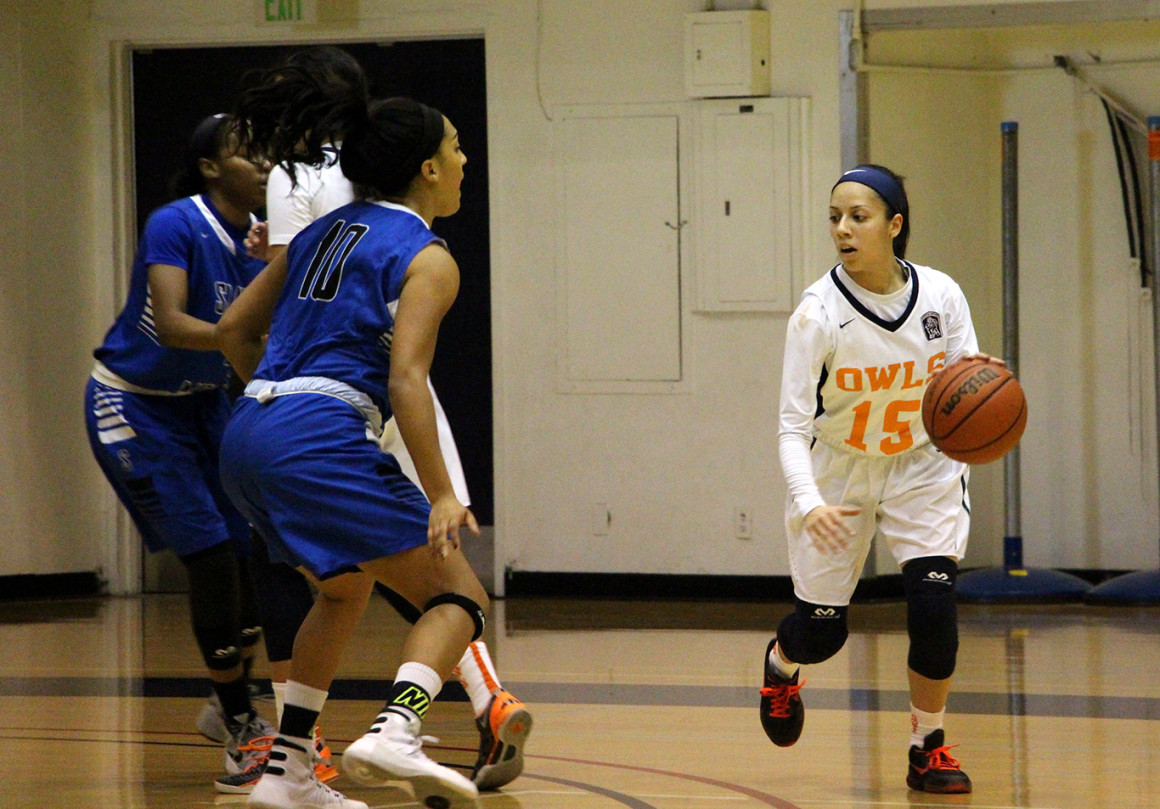 ---
A strong season under first year head coach Loree Moore came to an end for Citrus College women's basketball on Saturday night.
The win against Chaffey College in the first round of the California Community College Athletic Association Playoffs matched #18 Citrus up against #2 Mt. San Jacinto, who had lost once all season, in the second round.
Despite a much better showing than an 81-45 defeat Citrus suffered in Mt. San Jacinto back in November, Mt. San Jacinto's defense simply was too much to overcome Saturday night in a 78-66 victory over Citrus.
Freshman forward Britney Thomas paced Mt. San Jacinto with a game-high 21 points on 9-16 shooting and 13 rebounds, including six assists and three blocks.
Blocks and defense were the theme for Mt. San Jacinto, swatting away 13 Citrus shots.
Six of those blocks came from sophomore forward Genaya Wilkinson, who also contributed with nine points and seven rebounds for the home side.
Defense helped Mt. San Jacinto build a 44-30 halftime lead and Citrus ran out of time, trying to make a second half comeback. Mt. San Jacinto never trailed in the game.
The home side shot 43 percent for the game and held Citrus to 32 percent. Citrus was outrebounded 52-43 and had 14 assists to Mt. San Jacinto's 23.
Citrus sophomore guard Janae Chamois had 15 points, four rebounds, seven assists and four steals in the loss.
Freshman guard Joy Adlao scored 18 points off the bench for Citrus, including five made three-pointers.
Sophomore forward Allison Zalin added nine points, eight rebounds and four blocks on the defensive end of the court.
Despite the loss, Citrus should be proud of their season, finishing with an 18-11 record, including going 10-4 in conference play and making the playoffs for the first time in seven years.
Chamois finishes the season with averages of 15.1 points per game on 40 percent shooting, 3.2 assists per game and 1.8 steals per game.
Zalin averaged 8.0 points per game on 51 percent shooting, 6.3 rebounds per game and 2.4 blocks per game on the season.
Adlao ends the season averaging 8.2 points per game and 39 percent from three-point range. 
---
---