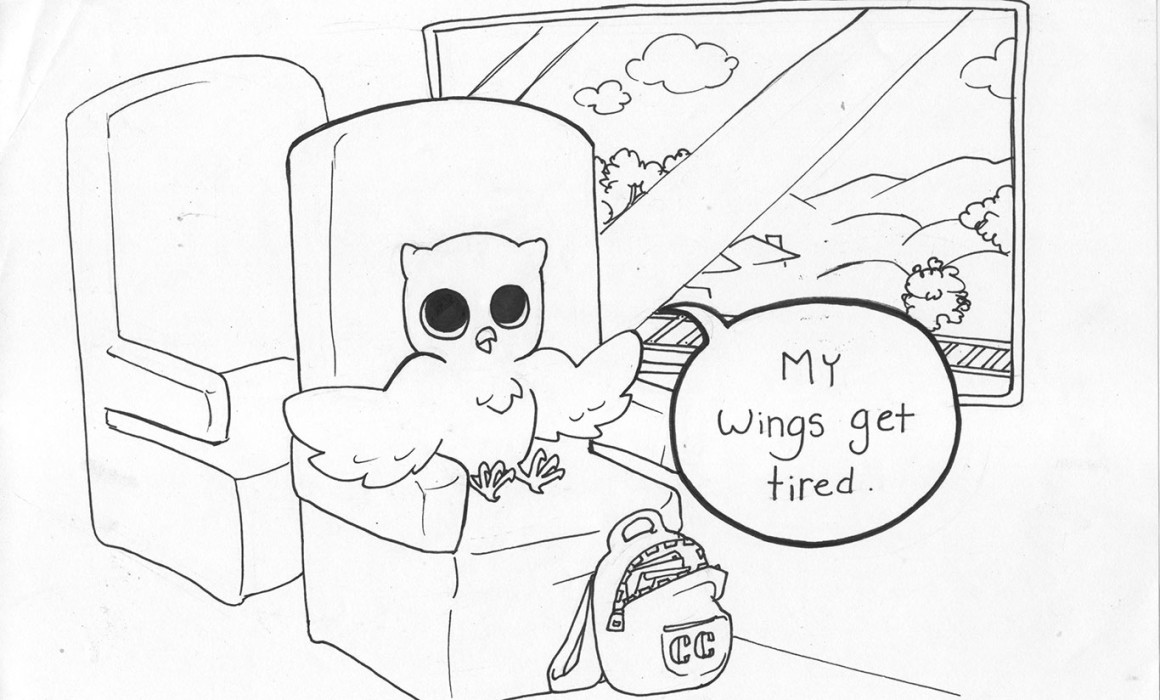 ---
The Metro Gold Line extension from Pasadena to Azusa is opening March 5.
This extension includes an Azusa Pacific University/Citrus College stop that all students should take advantage of.
The station is north west of campus, up Palm street off Promenade.
For students, this is a seven-minute bike ride or a 15-minute walk to campus until Citrus Avenue has been extended.
Shuttles will be provided to the stop during the week from 6 a.m. to 10:30 p.m until it is completed.
Metro is providing a discounted student pass for $43 a month, offering unlimited rides along all train and bus lines. 
Student parking permits cost $52, or $32 with a Board Of Governors Fee Waiver. A parking permit is a nice safety net to have if driving is necessary.
However, you are not stuck driving because of the money you have already put in.
The Metro pass has value far beyond school.
1. Safety – Using 2015 traffic data, CNN reported that cars and trucks are 24 times more likely to result in a fatal accident per mile compared to metro railways. Take the train and you will never have  to worry about traffic, potholes and other hazards on the road.
The morning rush can bring out the worst luck and sometimes the worst in people. Avoid it altogether by taking the Gold Line. 
2. Less Fees – The nickels and dimes of driving add up.
After a one-time fee per month, you never have to pay for parking, you don't have to pay for gas and you don't have  to do as much maintenance on your car.
This results in fewer oil changes, alignments, brake replacements and fender-benders. Don't slog away your life and your car's life idling in traffic.
3. More free time – The time spent driving our cars can be used for something more productive like classwork or reading.
You can catch up on your shows and music while riding or even just watch the interesting landscapes and people L.A. has to offer.
The Metro favors the well-prepared.
The Metropolitan Transportation Authority offers bus and train schedules that tell you when are where the transit will arrive. 
You can use the scheduling page, http://www.metrolinktrains.com/schedules/, to plan well and have hours of precious time on your hands.
4. Improving Culture and Environment  –  By riding Metro, you challenge the idea that a car is necessary to survive in Los Angeles. Metro and Los Angeles County have invested $9 billion in the public transit infrastructure and your support will help expand it further.
The Metro is fully electric, using no petroleum or natural gas to run.
It encourages a lifestyle that does not pollute the Earth.
The Metro is accommodating to cyclists, who are encouraged to bring their bikes on the trains. Cycling information can be found at https://www.metro.net/bikes.
We all know that pollution is a growing problem and fossil fuels are not renewable.
We can grow to be healthier people and a more connected community by riding Metro.
5. The freedom – It is Friday and you are done with class. Instead of getting off at your usual stop, you ride the train a little longer and spend the night out in Downtown L.A.
If you're a sports fan, you can visit Dodger Stadium, the Coliseum or STAPLES Center. 
If you like art, you can go to the Museum of Contemporary Art, the Los Angeles County Museum of Art or a smaller venue.
The Gold Line makes seeing a show at the Hollywood Bowl more accessible as well. And when you are done, your ride home is waiting for you until 2 a.m.
During the short one-month commitment, the Metro student pass offers unlimited rides and transfers.
Even if you find the train is not for you, you have spent the equivalent of three Uber rides or the amount to fill up a 12-gallon tank of gas.
On the other hand, you could improve your life and the community for the better while saving your hard-earned money.
Opening day everyone can ride for free.
When the Metro APU/Citrus College stop is available starting March 5, students should say, "I will ride."
---
---