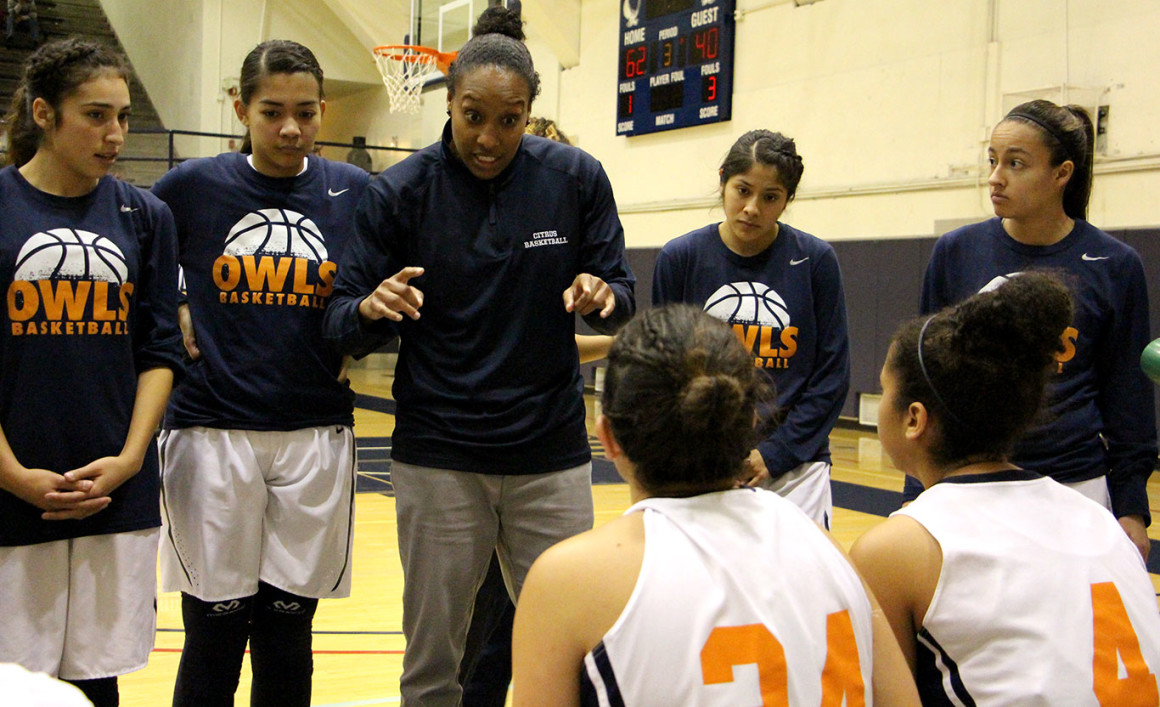 ---
An exciting season came to an end for the Citrus College women's basketball team in the second round of the playoffs, but first year head coach Loree Moore was encouraged by the progress her team showed this year.
"They bought into what was being asked of them," Moore said. "New system, new coaches, new way."
It had been seven seasons that the Owls earned a playoff berth, so the women flew under the radar coming into the season.
"I think not a lot was expected," Moore said. "I put responsibility on all of them to play a role and I think that's why we were so successful."
Moore played collegiate hoops for Hall of Fame coach Pat Summitt at the University of Tennessee and learned the mental side of the game that goes along with the physical side.
"She was a perfectionist in how you prepare," Moore said. "Preparation for the game, what you have to do to match up against certain opponents."
The Citrus women brought that effort for Moore every night as they ended the season with an 18-11 record, including going 10-4 in the conference, and won a road playoff game.
Moore said it was a team effort, but credited her sophomores for their stellar play.
"They grew up and matured," Moore said. "They got their best basketball towards the conference. I think they started seeing the potential that they have in themselves as we get ready for them to transfer."
After a 5-6 start under a new system, Citrus won 13 of their next 17 before falling to one-loss Mt. San Jacinto in the second round of the playoffs.
Moore said she hopes to build off this year's success and ensure the program will be a mainstay in the playoffs in the coming years.
"The freshmen got a great experience of being in that atmosphere of the playoffs," Moore said. "What's expected to make it to the playoffs, what you have to do on a daily basis to get yourself ready mentally, physically, emotionally and spiritually."
Moore said the program will never be about one individual, but a collective effort.
"We will never be a program that just has this superstar," Moore said. "Everyone has to do their job and play their role to be successful."
---
---